Daana
Readers' Choice 2021 - Indian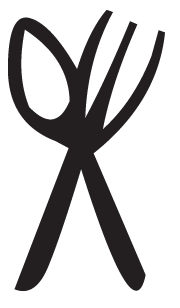 Indian
83 Theodore Street, Curtin, Curtin ACT
Best Known For
Daana's Hyderabadi Dum Biryani: slow-cooked meat, basmati rice, herbs and saffron; served with a side of cucumber raita. Daana's Bhoj: a luxurious feast through India on a Thali - each week guests experience a new menu from regional cuisines of India.
A harmonious blend of traditional Indian cuisine and native Australian ingredients awaits Curtin diners at Daana on Theodore Street. Inspired by recipes handed down through generations, this family-owned restaurant offers one of the top dining experiences in Canberra, in vibrant surrounds of lotus flower pendent lighting, burnt orange walls and a tranquil aquarium, setting an authentic mood. Kick off with an indulgent entrée of pan-seared tamarind scallops, caviar, curry leaf, manuka honey and finger lime drizzle; before mains like heritage dish Rampur Taar Ghosht – 24-hour slow-cooked lamb shoulder, in a rich curry of brown onions, melon seeds, saffron, fried lotus seeds, macadamias, edible silver leaf and basmati rice. Finish decadently with rich, warm and fudgy Shahjehani Meetha tart.
A few words from Daana
A family-owned business since 2015 - DAANA is renowned for its delicious South and Regional Indian cuisine, the use of authentic recipes, fresh natural ingredients, and exceptional guest service. While DAANA is tucked away in the leafy suburb of Curtin, it is making its presence felt as one of the top dining experiences in Canberra - a little taste of India at Daana. The restaurant showcases textile and jewellery making traditions of Indian, tribal art murals and family heirlooms; making for an authentically Indian mood with a modern twist. Daana is a fused celebration of traditional South Indian and regional Indian cuisines with generous servings.

Chefs and owners Sunita and Sanjay passion for innovation and authenticity has got DAANA recognition by critics and peak industry bodies consistently over the last four years. DAANA is the first Indian restaurant from the nation's capital to receive top recognition at the Restaurant and Catering Association of Australia (RCA) Savour Awards – 2019 National Finals winning the Silver Awards in Best Indian/ Sub-Continent Restaurant Category- Canberra's first Indian restaurant to win this award.

In 2020 team Daana has created a history of sorts in Canberra. Chef Sunita Kumar was awarded Canberra Women in Business & Rubik3 -Chamberlains ACT Business Woman of the Year; while Chef Sanjay Kumar picked up Restaurant & Catering Association Awards for Excellence - ACT Chef of the Year and also named Local Business Awards - Outstanding Business Person of the Year.
Daana also won the 2020 Restaurant & Catering Association Awards for Excellence - Best Indian Restaurant, our third year running since 2018, and also the 2020 Consumer Vote Awards- our second year in a row since 2019!

In 2017 the chef duo won Best New Restaurant in Canberra, which marked their first year in business, they won this from other well-regarded finalists like The Otis Dining Hall, Agostinis Italian and Pollen Cafe.

DAANA has also been Finalists in the ACT Chief Minister Inclusion Awards in 2017, 2018 and 2019.
DAANA also won the AGFG (Australian Good Food and Travel Guide) 2020 Reader's Choice Awards.
83 Theodore Street, Curtin, Curtin 2605 ACT - See Map
Restaurant & Catering Association of Australia Awards - Best Indian Restaurant 2019, Consumer Vote Award 2019, Best Indian Restaurant in 2018, and Best New Restaurant in 2017.
Payments Accepted: Visa, Mastercard, Amex, Eftpos
Seats: 54 Chef: Sunita Kumar and Sanjay Kumar
Bring the unique and inspired flavours of DAANA to your home, workplace or event and surprise your guests. Daana prides itself in providing bespoke catering for your events and parties to suit your needs and budget. Talk to us today!?
Other options around Curtin