There's nothing better than sitting by the fire sipping a warming alcoholic cocktail, while all things wet and cold cover the fields around your ski lodge. If you're not particularly interested in snow season – then just enjoy these for the alcohol. Here are our suggestions to melt the snow this season: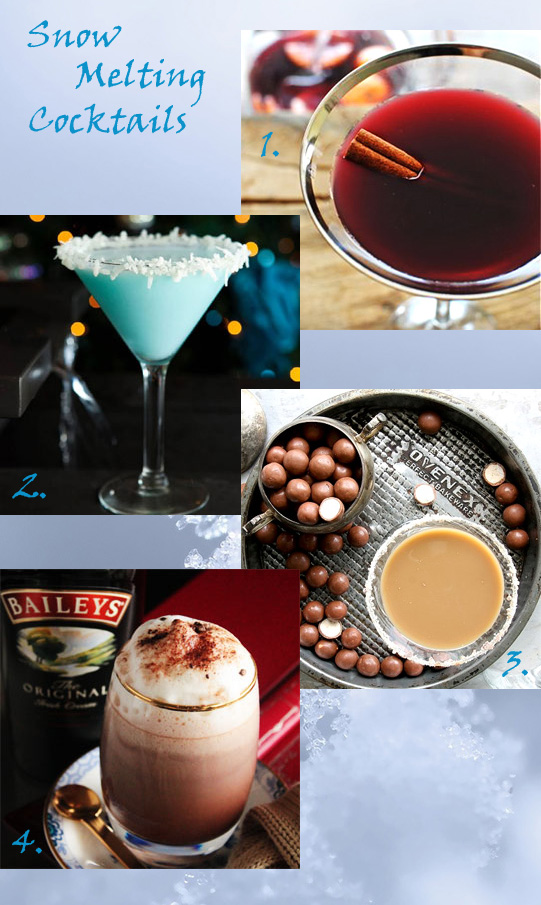 1. Hangman's Noose – this is a delicious concoction of red wine, black tea, cinnamon and sugar – all you have to do is simmer and pour.
2. Coconut Snowball – we couldn't go past this theme appropriate cocktail, although not warm, the vodka, Malibu rum and Blue Curacao should do the trick.
3. Chocolate Malted Martini – vodka, chocolate liqueur, cream and crushed Maltesers – this is a staple we remind you about every winter, please make it and spam us with its deliciousness.
4. Baileys Hot Chocolate – an oldie but a goodie, this is a simple hot chocolate spiked with Original Baileys Irish Cream liqueur, you can't go wrong!