Something as simple as a little pickle here and a little pickle there can brighten up any meal with a zing and a crunch. Pick up a copy and pickle yourself silly with Pickle by Freddie Janssen today.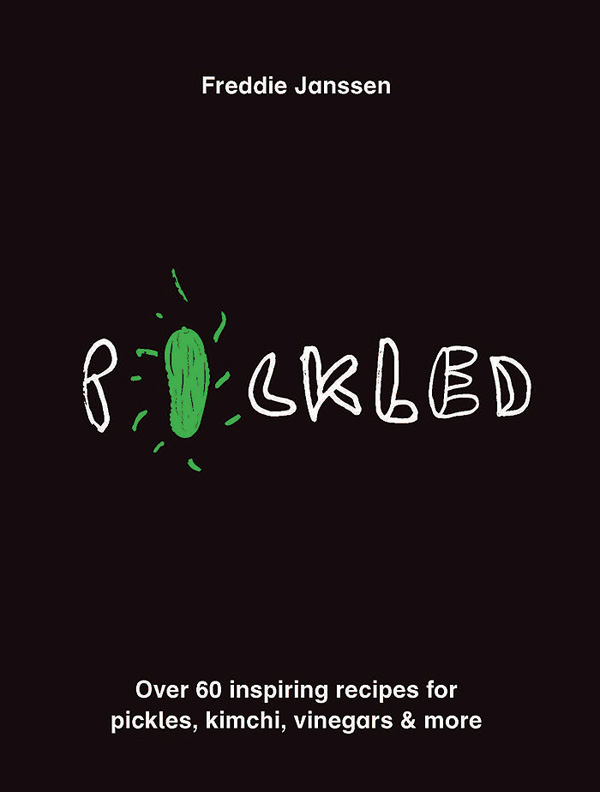 A modern and innovative take on pickling and fermenting, Pickle is the pickling bible for a tasty addition to your favourite dishes. From cover to cover, this book is packed with over 60 creative recipes designed to delight and surprise you, bursting with flavours and funky photography. Freddie is the founder of F.A.T, a pop-up café and supper club in London, and purveyor of pickles, kimchi and sauces all made by herself that she sells across the UK – an expert in her field of pickles.
Though the chemistry of pickling and fermenting can seem a serious business, quirky cartoons keep it light-hearted and fun. You may find a sunglasses-wearing chilli giving you quick tips on how to stop your kimchi hot sauce from continuing to ferment, or a cartoon kale leaf likening itself to Gwyneth Paltrow. Every page is different, radiating a bubbly energy to ease the reader into enjoying the process.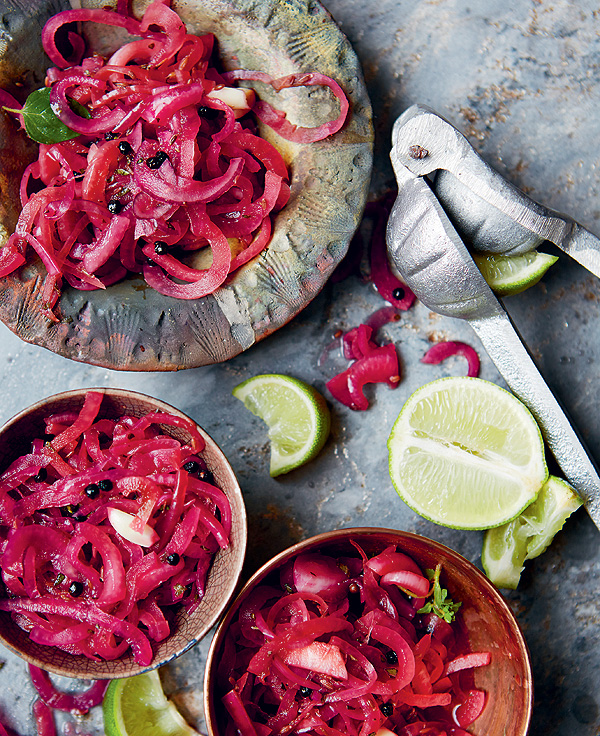 Yucatan Pickles, p.39.
Pack away the fancy equipment – it's mostly just the basics inside and as Freddie outlines herself, it's likely you have most of what you need already in the pantry and kitchen cupboards. Ingredients shouldn't be too hard to find, and the general step-by-step method is to combine the ingredients and wait. Simple as that! A humble collection of the right products can come together and transform a dish into something so extraordinary and unexpected, leaving no meal flavourless ever again.
The anecdotes Freddie provides are both humorous and helpful, providing tips and tricks as you go. For those new to the realm, start with the basics such as Pickled Nashi Pear or Yucatan Pickles and move on to properly fermented vegetables with salt-based brines, a few different kimchi recipes to keep your cooking spicy before bolder flavour combinations like Schezuan Pickled Watermelons.
By the last few chapters you'll be a pickling master, putting together dishes such as Baja fish tacos with pickled jalapeno slaw, washed down with a fermented drink like Rhubarb and Jasmine Water Kefir. By the time you finish up with a Pickletini, you may be just a little pickled yourself. No matter, pickles store well and some recipes hint that the contents improve with more time. Put the lid back on, let sit, and return to them later for another delicious pickled feast.
By Annabel Rainsford.