By Leigh O'Connor.
Somerset Maugham once said 'there are few things so pleasant as a picnic lunch,' and it is hard to disagree as the weather warms up and Spring blooms nod their heads in appreciation of sunshine and fresh air.
Even if ants and wasps occasionally join the fun, picnics are a carefree afternoon indulgence with the family, or a romantic getaway.
During these COVID times, that may mean having fun in your own backyard, but it's still a picnic, right?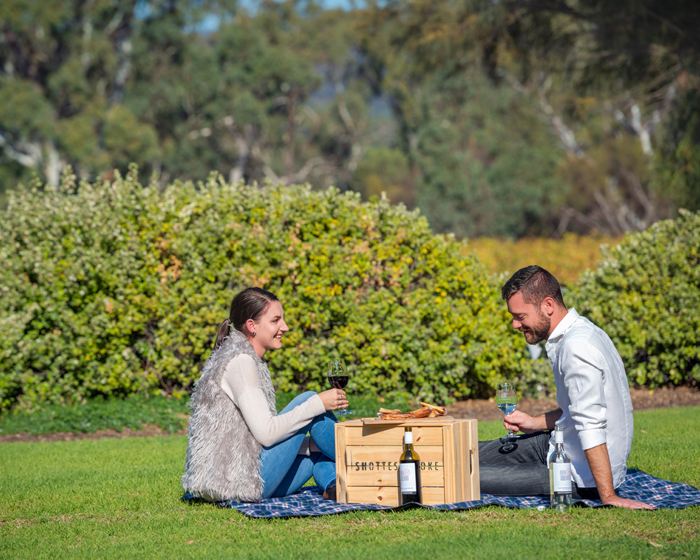 The origin of the word 'picnic' is something of a mystery… the most likely source is from the French term 'pique-nique', which was used to describe those who brought their own wine when dining out.
Elegant meals outdoors were possibly first eaten in the Middle Ages, when hunting became a favoured pursuit of the leisure class and these medieval feasts were depicted in artwork of the time – like the ballad of Robin Hood and the famous Bayeux tapestry.
These days, there is nothing we dream of enjoying more than packing up a hamper with all manner of goodies, a chilled bottle of Sauvignon Blanc and a rug for comfort, heading out to a favourite park, spot by the river or seaside.
Here are six sure-fire recipes to make your next picnic hamper a gourmet delight to tempt all tastebuds, along with our pick of Sauvignon Blancs: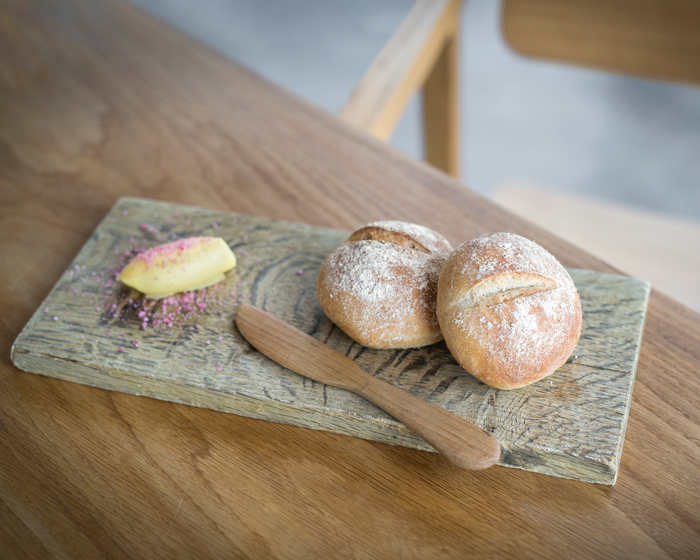 No good picnic spread should be without freshly baked bread and this sourdough with whipped butter recipe ticks all the boxes, especially when served warm with butter and smoked grenache salt on the side. Simply grab your favourite charcuterie and cheese to make a sandwich to remember, washed down with a glass of chilled wine.
Surrounded on all sides by rows of flourishing vines and fruit trees, The Currant Shed restaurant on Ingoldby Road in McLaren Flat is an ideal spot to while away a weekend afternoon leisurely dining inside a spacious interior, timelessly furnished with rustic timber for a welcoming ambience. Be sure to start with their sourdough bread rolls and taste the crusty goodness for yourself, before making them at home.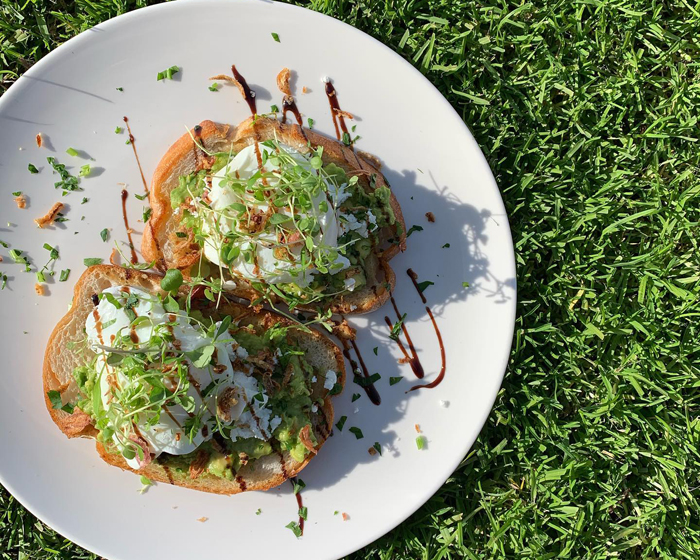 From Pebbles Restaurant Chef Ankur Chhabra comes the open avocado picnic offering, which can be made in advance and assembled at your destination. Toasted sourdough with ripe avocado, Danish feta, olive oil, fresh lemon, fried shallots, eggs and balsamic glaze is a healthy and tasty treat that will satisfy picnic goers of all ages.
Nestled in Peppers Moonah Links Resort, Pebbles is currently offering takeaway and delivery for diners caught up in the Victorian COVID lockdown.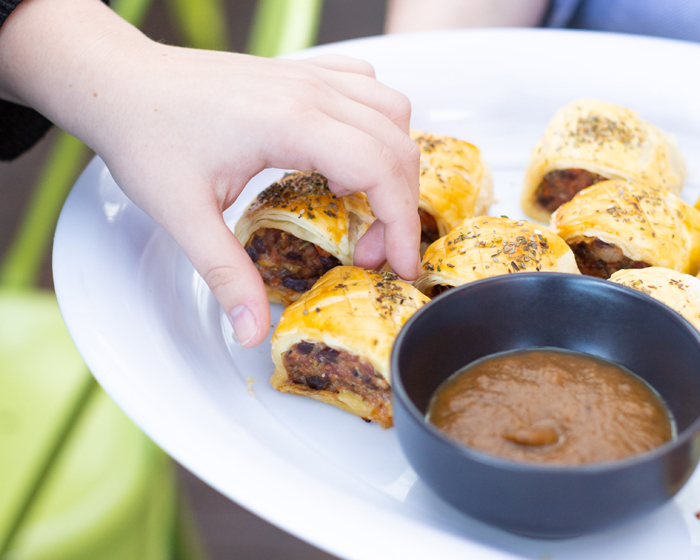 Who doesn't love a good sausage roll? This recipe from Dish & Spoon Cafe Chef Jeremy Holmes is the ideal picnic snack, using store-bought puff pastry, minced pork and Kassler sausage, along with mozzarella, oregano, paprika, fennel seeds and green apples for a homemade taste like no other. Best served with tomato relish and green salad, these mighty morsels will become a firm family picnic treat.
A Camberwell brunch lovers' haven, this trendy café showcases a strong focus on local seasonal produce, specialty coffee and great service; they are currently offering takeaway to locals stuck at home in lockdown.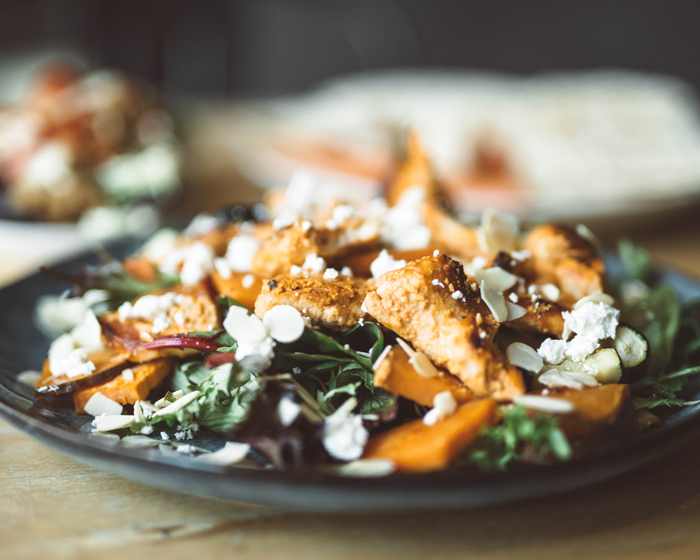 Every picnic deserves a great salad, best enjoyed with a crisp glass of white wine. This roast vegetable salad with tandoori chicken is a complete meal within itself of chicken breasts marinated in yoghurt and tandoori mix and then roasted in the oven until nicely coloured. Sweet potato, zucchini and onion are roasted in the oven until crispy on the outside and soft in the middle, then mixed with the sliced chicken, lettuce, toasted almonds and crumbled feta.
A drizzle of olive oil and balsamic glaze completes this tasty picnic treat from CSC Chef Brittney Gower. One of Dubbo's coolest restaurant and bar hot spots, CSC (Church Street Café) boasts a rustic-meets-industrial interior, where guests are tempted by the aromas of freshly baked pastries and tantalising spices of marinated meats wafting from the kitchen.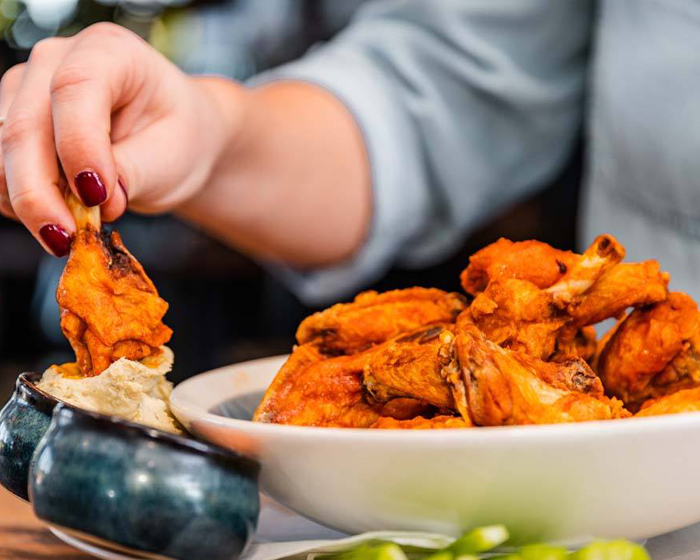 Hitching Post Bar + Grill in Pullenvale rocks a country vibe with a barn-style stone and concrete bar, where thirsty locals chill out from a long day in the city with a selection of craft beers on tap, paired with classic bar snacks like these crispy buffalo chicken wings. A great addition to your next picnic hamper, Chef Cody Milhench's wings are twice-cooked to give them that special crunch and juicy flavour!
Serve with your favourite dipping sauce on the side, or alternatively, toss the wings in buffalo sauce and serve in a large bowl with a green salad.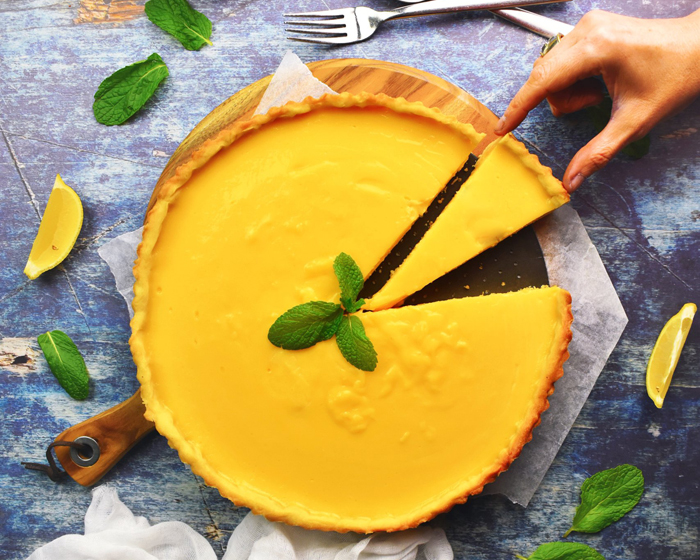 Finish your picnic sweetly with this lemon curd tart by Marco Furlan – Chef at La La La restaurant in Adelaide's CBD. The cool citrus flavours of this shortcrust pastry tart make it the perfect foil for a warm Spring day, spent lounging on a rug in the park with your family and friends, topped with a dollop of thickened cream or mascarpone.
So, what are we drinking with these picnic plates? How about a glass of Alpha Box & Dice 2018 Uncle Sauvignon Blanc from the Adelaide Hills, with a pale grass colour and aromas of grapefruit, gooseberries, fresh hops and passionfruit. This winery produces a different wine style to represent every letter of the alphabet, all with their own distinct personality, flavour, appearance and orientation.
Uncle is great to drink with seafood and sunshine – it is tight, crisp and zingy, embracing herbaceous characters and natural acidity, resulting in a refreshing wine that is more reminiscent of a Riesling than a classic Adelaide Hills Sauvignon Blanc.
Also, from the Adelaide Hills is this 2020 Estate Series Sauvignon Blanc from Shottesbrooke Wines. With a pale straw colour, subtle green hues and delightful aromas of zesty citrus, gooseberries and tropical fruit, this white has a dry, clean finish on the palate and is great matched with crispy fried whitebait and a Thai herb salad.
First planted more than 30 years ago, Shottesbrooke takes its name from an estate in Berkshire, England, where founder Nick Holmes' grandfather was vicar of the parish in the early 1900s. With premium fruit sourced from carefully selected sites around McLaren Vale and the Adelaide Hills, the Estate Series is the result of hands-on vineyard practices for making wines of character and depth.