An array of delicious drinks awaits below. Lucky there are a few more weekends left of Spring to try each of these colourful concoctions, whether unwinding after work with a fruity delight, reminiscing on a glorious tropical holiday or hosting a catch-up with great friends and a punch bowl of party perfection.
1 ) Fruit Daiquiri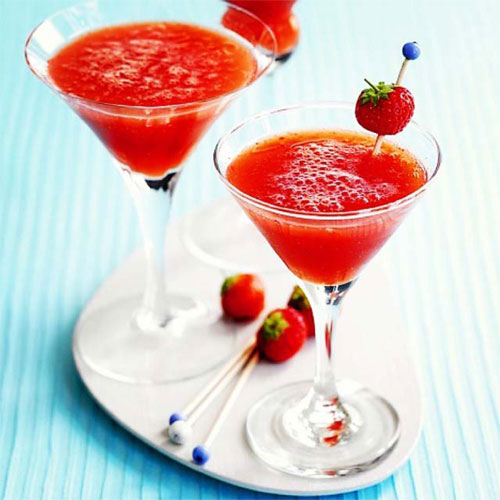 Your favourite fruit just got even better. Have some fun with these delicious daiquiris and mix up the fruit of your choice with dark, Jamaican rum. Sure to be a crowd pleaser, serve these up at your next Spring fling party!
2) Mai Tai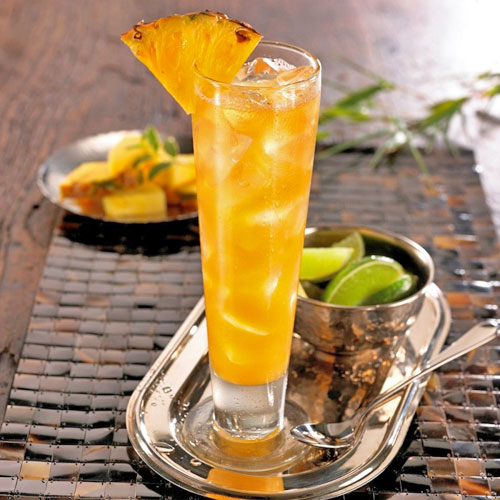 Nothing will remind you more of that amazing holiday spent relaxing on a soft, sandy beach in the tropics, than sipping a sweet Mai Tai cocktail, or perhaps days spent bartering in the local markets throughout Asia, before heading seaside in the evening and kicking back with one of these. Vibrant orange, like a dazzling sunset, take yourself back to those beautiful, sun-kissed days.
3) Passionfruit and Kaffir Lime Lemonade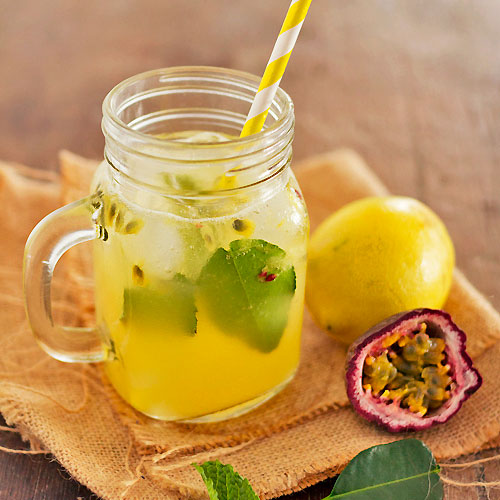 Inspired by dazzling sunlight and the flavours of warmer months, try out this Passionfruit and Kaffir Lime Lemonade, with everybody's favourite vodka and rum as a choice of poison to enjoy. Pop this into a big punch bowl, keep it out on the tables in serving jugs or simply pour it straight into funky mason jars.
4) Mojito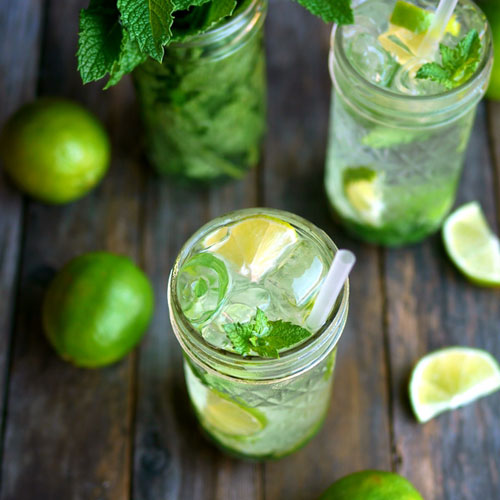 Refreshing mint, spritzy lime and smooth rum make up this invigorating beverage, loved by many and best enjoyed poolside as day's heat up.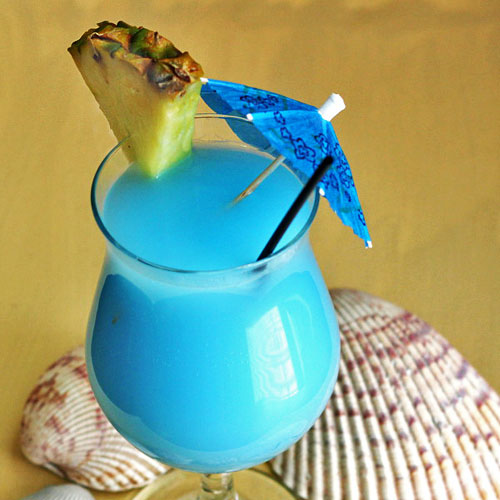 Hang ten with a Blue Hawaiian! This cocktail is blue like the cool waves off Hawaiian shores and for those who love an exotic getaway, a touch of fresh pineapple is sure to please. Catch a wave, and refresh.
6) Blackberry Lemon Gin and Tonic
A trendy hit for balmy, springtime weather, try out our creative recipe for a blackberry and lemon twist on a classic gin and tonic.