Take to the top of the territory
For those who find the idea of travelling through the Northern Territory's arid terrain a little daunting or for those who just want to highlight their journey by air, why not take to the skies and explore the Northern Territory in a truly unique manner with a scenic flight. Whether the appeal is the bright lights and blue sea of Darwin city or soaring above the red centre, a scenic flight is ideal for areas in which there are so many diverse landscapes to discover.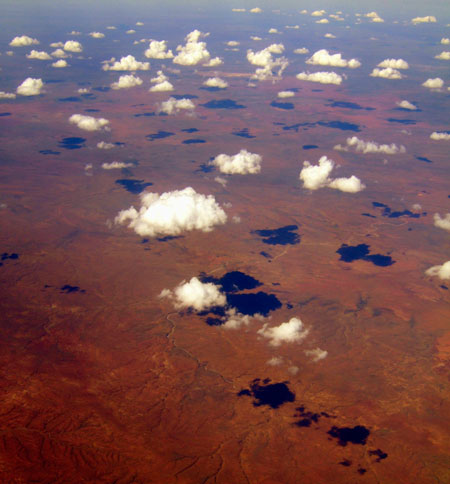 Where can I go on a scenic flight in the Northern Territory?
From the likes of Uluru to Kakadu, the Northern Territory is not short of scenery to admire whilst on a flight. A flight around Kakadu National Park during the wet season is one of the territory's most spectacular and unique sights, where you can admire some of the park's hidden areas not visible from the ground and see the park in a completely different state to that of the dry season.
Additionally, scenic flights around Ayer's Rock allows you to observe an eagle eye view of Uluru, Kata Tjuta and a spectacular panorama of red desert surrounds. Lake Eyre in flood is another unique territory destination that must be discovered, where seeing it from the air is again a completely different experience. Watching from above, soak in the Lake's immensity, diverse wildlife and sheer contrast in varying colours and textures.
Regardless of where you are in the territory, a spectacular scenic view is guaranteed so as a perfect ending to your Northern Territory adventure, sit back and let the pilot take control while you gaze upon the wide, unspoilt land.
For more information on scenic flights around Australia, click here