Fly amongst Australia's great outdoors
A scenic flight anywhere in Australia is guaranteed to amaze you with its vast land views, spectacular sights and sheer immensity. However, for areas such as the Northern Territory and Western Australia, a scenic flight is the perfect means to experience the vast landscape if you have a restricted time limit. It is also the best way to get some magnificent aerial style photography of sites such as the glorious Flinders Range and its surrounds of the Western Plains amidst a backdrop of extraordinary colours and textures.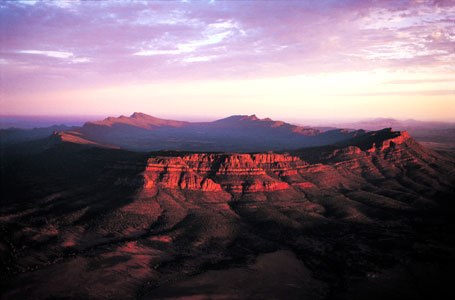 Where can I take a scenic flight around Australia?
However, it's not only the Australian countryside that will have you marvelling. Scenic flights are also available over most of Australia's cities and urban areas, where you can get an eagle eye view of Australia's unparalleled metropolitan architecture. If you're one to spice up your scenic flight with a little thrill, scenic joy rides are also an Australian specialty, available in Sydney and along the Gold Coast, with jet fighter joy flights an Australia wide experience.
For some popular destinations to experience in the skies, see http://www.agfg.com.au/Blog/post/2007/07/16/Scenic-Flights-in-the-Northern-Territory.aspx