Shout a round and yarn with the locals
For a quintessential Aussie pub experience complete with frosty beer, big meals and an abundance of stereotypically quirky Australians, look no further than the Northern Territory. An attraction in their own right, Australian outback pubs in the territory are guaranteed to give you an insight into the quirky humour of locals, take care of you with a real outback meal and provide you a unique outback night of beer, brashness and bizarre behavior.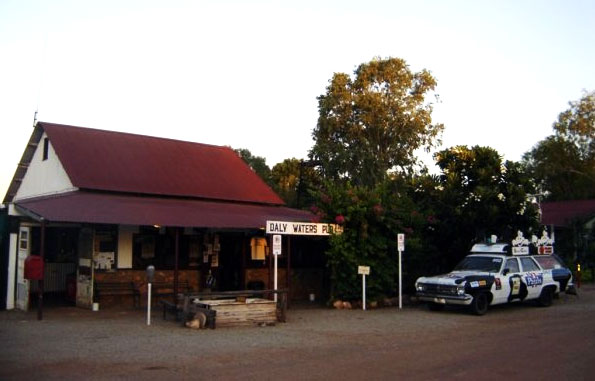 Where are some authentic Aussie pubs in the Northern Territory?
To get rough and rowdy, begin your Aussie pub experience at the Daly Waters Pub. Built in 1930, listen to the rain upon the corrugated iron roof as you sift through the decades of Australian memorabilia crammed into this pub. With the aim to provide customers with a 'fair-dinkum Aussie experience', the Daly Waters Pub is situated 600 kilometers south of Darwin and 1000 kilometers north of Alice Springs off the Stuart Highway, so if you make it there, you'll definitely be busting for a beer or two.
Also dating back to 1930, the Wauchope Hotel is an authentic Aussie pub, combined with modern accommodation rooms and facilities. Sit back in the beer garden with the locals where you are guaranteed a laugh or head towards the Devils Marbles, closely situated to the hotel. 34 kilometers from Darwin, the Humpty Doo Hotel is as hilarious as it is hospitable. A popular local pub, the Humpty Doo Hotel is renowned for flowing beer, lively locals and classic country ambiance.
For more authentic Aussie pubs around the country, click here