With spring comes a season of colours. New life is everywhere and it's time to revive your wintery recipe repertoire with some lively additions. Check out our recipes for some refreshing dishes and kick-start your way into summer and the holiday season ahead.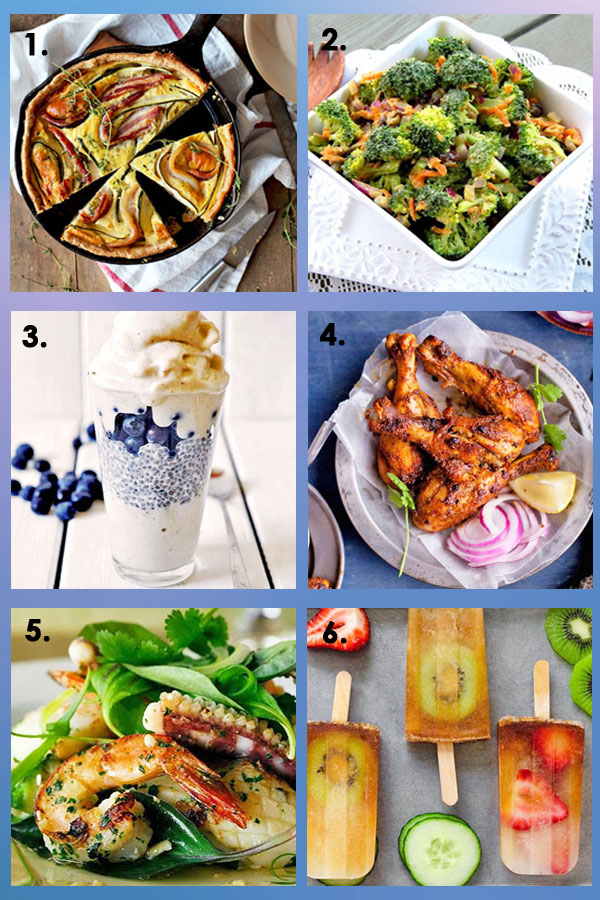 Great for a picnic in the park on Sunday and leftovers can be wrapped up and thrown into the kids' lunchboxes for school on Monday.
It's time to do a spring clean for your insides! Nourish yourself with a broccoli salad in time to get that beach body back.
Learn to make this popular café treat at home! Chia pudding is fast becoming a go-to breakfast dish for those dining at trendy cafes and with a few extra ingredients thrown in, you have a masterpiece made.
Dust off the barbecue, scrub it down and fire it up for this beautifully marinated tandoori chicken! Round up the kids for a game or two of backyard cricket and rotate this chicken in between bowls.
Marinated in tantalising Asian flavours, this simple dish screams Spring and is sure to remind you of the swaying palms and white sands of your last tropical holiday. Serve this with a side of vermicelli rice noodles or a crispy side salad and you have yourself a satisfying meal that won't leave you feeling sluggish.
If you haven't tried Pimm's, you certainly need to give it a go and what better way to try it than in a refreshing sweet treat on a hot day? Cool down with this cocktail ice block, sure to be a popular hit at pool parties, just remember these are adults only!