All you need is a stick, a roaring bonfire and your favourite foods!
For awesome bonfire food, pre-heat roaring bonfire until flames are consistently mesmerising – you know this is just about right when your shoes start melting. Grab the longest stick you can find and hold one end over the flames to kill anything still crawling around on it (hygiene not guaranteed).
For those who are a little uneasy about sticks and dirt in their food, wrap the end in a decent amount of tin foil and stick almost any of your favourite foods on the end. For a couple of cool bonfire foods you may not have tried before, continue reading and for those of us who don't have access to a bonfire appropriate space, a cast iron backyard fire pit will do the job just fine.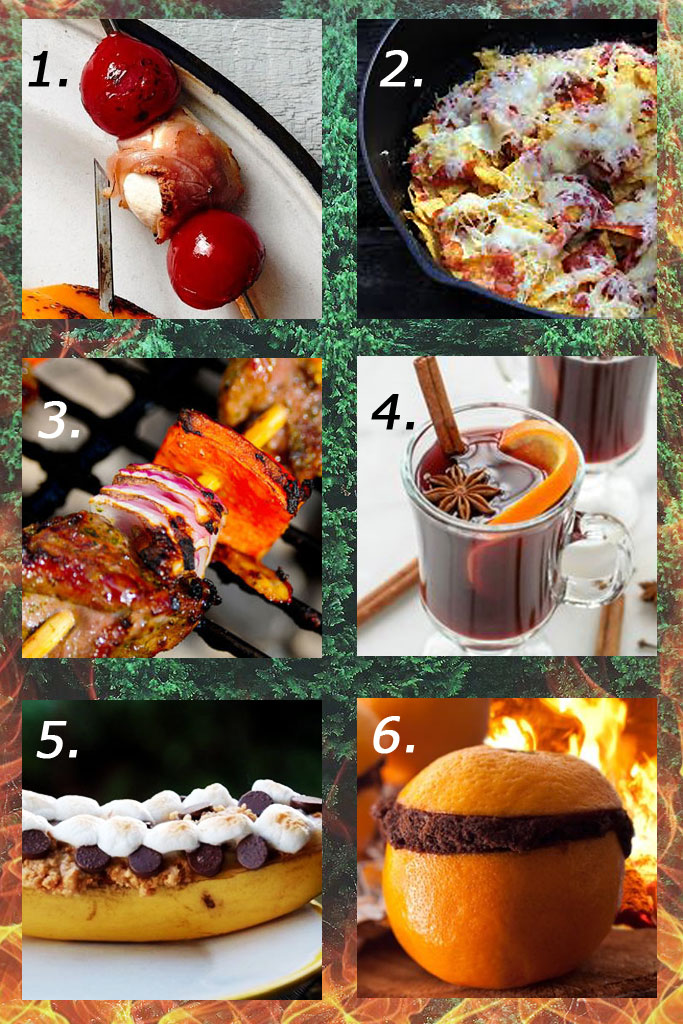 1) Start with canapés, bonfire style with these Prosciutto and Mozzarella balls.
2) For a light entree, enjoy the cheesy goodness of Smokey Nachos.
3) Mains on the bonfire menu are Shishkebabs.
4) Time to really warm up with Mulled Wine –for the adults.
5) Bonfire Banana Split – a decadent dessert with gooey marshmallows of course.
6) If the coals are still burning away the next day, throw some Orange Shell Muffins into the heat.
(Please act responsibly around bonfire and ensure dependants are safe at all times).