By Freya Ensbey.
The Mediterranean diet has been hailed as one of the healthiest diets in the world. Researchers have shown the positive health impacts of an abundance of olive oil in the diet with it being packed full of antioxidants and beneficial fats, protecting the body from heart disease, while also providing anti-inflammatory properties and both omega 3 and omega 6 fatty acids.
However, these benefits are only found in a top quality extra virgin olive oil, so investing in the best will ensure you reap the health benefits and give you a better tasting oil to cook with. Grab yourself a bottle of Greece's greatest export and pour yourself into making these fresh, authentic dishes supplied by some of our country's greatest Hellenic Chefs.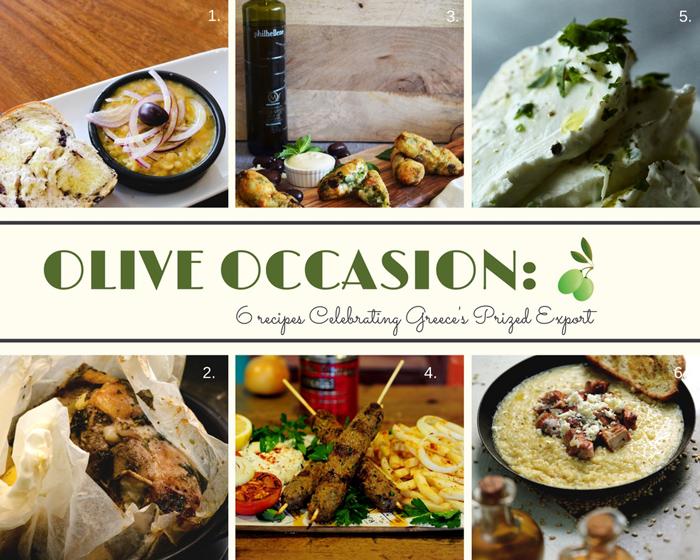 Alpha Ouzeri | VIC
1. Olive Bread with Split Pea Lentil Dip and 2. Kleftiko with olives
For your very own Greek feast, try your hand at a traditional Kleftiko. Only several ingredients are needed to create this tasty dish with no tricky techniques involved. Slow roasting the meat and wrapping it up into its own juices to marinate, makes for a fall off the bone finish. Whilst you wait for the meat to cook, whip up a split pea lentil dip to serve with warm olive bread.
The Greek Club | QLD
With Kalamata olives, feta, mint and dill, these deliciously light yet flavourful vegetarian croquettes will transport you to Greece with each bite. Lahano Keftedes is a traditional village dish from Northern Greece. In the past, villagers from this part of the world had little access to meat products and therefore their diet was heavily vegetable based, allowing them decades of experimenting with vegetarian cooking. Typically enjoyed as a mezze, these also make a great main served with Greek salad.
Kalimera Souvlaki Art | VIC
4. Lamb Kebabs
Bring something a little fresh to your next BBQ and serve up these tasty lamb kebabs. Packed with flavours of ground cumin and paprika, a crunchy outer layer makes for an easily held finger food option or spread the lamb onto a pita bread and top with creamy Tzatziki.
Stix and Pita | NSW
5. Tzatziki
We all love a great dip to enjoy with crackers and a sneaky afternoon wine, or as a gift of thought when we are invited to a party, but store bought dips can be expensive, especially when feeding a few. So, master this simple Tzatziki dip that is sure to become a requested favourite time and time again.
Mykonos Taverna | VIC
Trahana is a type of couscous and one of the oldest ancient foods in the Eastern Mediterranean. The Trahana as it evolved, was an ingenious way to preserve milk, however it is now used as a base or side for many dishes in the Greek cuisine.