The Pie Project by Phoebe Woods and Kirsten Jenkins.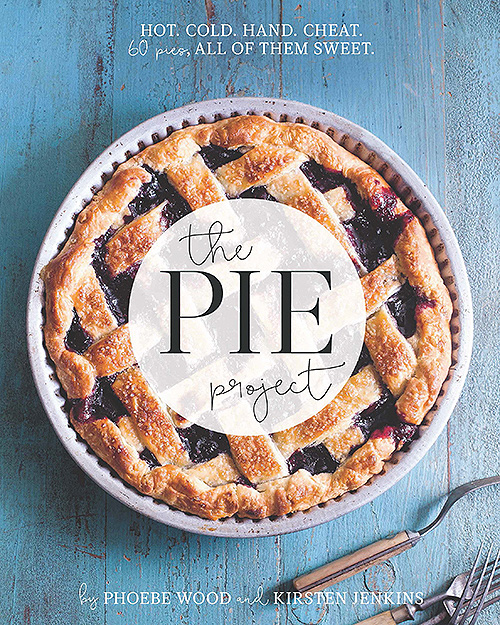 Bringing sweet, rustic elegance to the masses comes The Pie Project, the cookbook of Senior Food Editor for delicious. magazine, Phoebe Wood and Style Editor for delicious. magazine Kirsten Jenkins.
This delightful book spoils all who open the pages; it is an ultimate collection of decadent sweet pies from two talented women. Embracing the imperfections of cooking, from spillages to misshapen pie lids, this cookbook charms from cover to cover in a series of 60 sweet pie recipes.
Phoebe and Kirsten encourage readers to give every recipe a go with friendly banter and handy tips. They remind readers about using imperfect fruits and inspire them to play around with lattice, to get creative with pastry in designing pie lids and to bake using whatever is at hand. Experiment in your own ways with the guidance of this kitchen-ready cookbook, radiating an undeniably warm character with earthy at-home style photography and vintage quirks.
Four straightforward chapters mark out Hot, Cheat, Bottomless and Cold recipes in an easy-to-follow format. Each recipe contains a short prelude that breathes life and personality into the recipe, explaining how it came to be and why it has been included among the many other mouth-watering possibilities.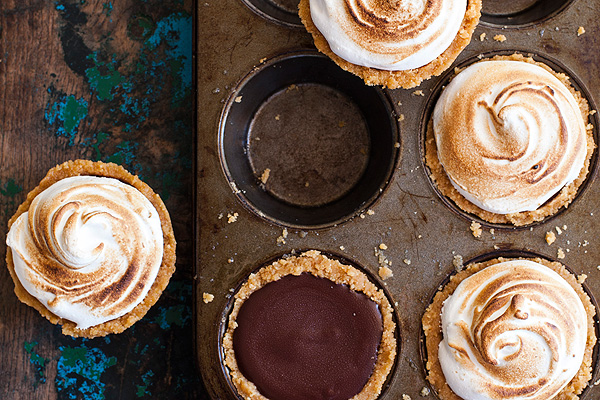 S'more Handpies, p.102.
Through experimentation, appreciation and enjoyment, find the pie for your preferences. Impress family and friends at big get-togethers, or simply treat yourself to a delectable dessert. No matter your capabilities, there is a pie to suit your skills, from the Cheat's Lemon and Blueberry Meringue Pie with burnt top - achieved with as much as a hot grill for those who don't possess a blowtorch - to the Glazed Apple and Cinnamon Handpies with pastry, apple filling and doughnut glaze all made completely by hand from scratch. Throw together a quick treat for the kids with the gooey S'more Handpies oozing with marshmallows or dish up a delicate after-dinner-party dessert for the adults with a Blueberry and Lavender Pie with Hazelnut Crust – an easy serve-yourself option for varying appetites.
Phoebe and Kirsten are out to convince the world that pie really is a dish that should be enjoyed every day, and with this recipe book, anyone can create their very own pie project in the kitchen at home.
By Julie Johnson.