Paddle boarding on the Noosa River by Julie Fison.
You know you're on holidays when you relish the chance to get out of bed at daybreak, and with the Noosa River calling, and a stand-up paddle board with my name on it, who has got time to sleep?
Daybreak is without a doubt the best time to be SUPing (that's stand-up paddle boarding) on the river. Stingrays flit across the riverbed, pelicans sail past and a sea eagle keeps an eye on proceedings from the top of an old gum as I make my way towards the mouth of the river.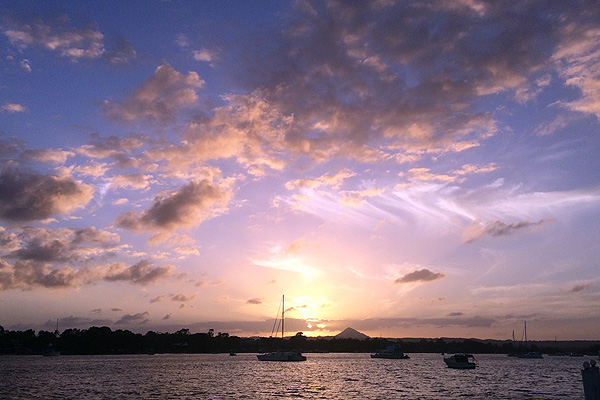 A handful of early-morning fishermen are heading for the bar (the one that doesn't serve drinks), and there are a few other paddlers out, but I feel like I've got the river to myself. It's so peaceful compared to the catastrophe of pleasure craft, sailing boats, kayakers, jet skiers, ferries and crazy cross-river swimmers that compete for space on the river during the day.
I fell for the Noosa River ten years ago and I've been holidaying here – on the North Shore – ever since. The North Shore looks a bit like an island when you see it from the restaurants on Gympie Terrace. It's not, but it is only accessible by car ferry from Tewantin – which makes it serenely remote, even though it's ten minutes by boat from Hastings Street.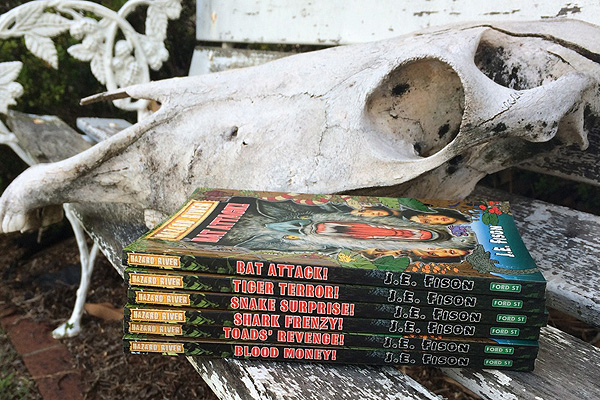 On my first family holiday here, my kids teamed up with friends and spent the summer exploring sand banks, dodging stingrays, avoiding snakes and building camps. I was so inspired, I wrote a series of kids' stories loosely based on their adventures called Hazard River.
The gang in the books comes up against rogue fishermen, wildlife smugglers and dodgy developers while holidaying on Hazard River. The series is full of adventure and fun with some sneaky environmental messages thrown in. Just like our family holidays!