With what began as a meal reserved for the working class, brought to the fields of Asia and sold amongst people who were unable to leave due to the demanding hours, street food and street carts made their rise.
The cuisine soon began to take off, making trade available to the younger generations of families, allowing teenagers and kids alike to take to the streets selling their generational recipes. Fast forward to the current culinary landscape in our country and we have embraced street food as a cultural norm and popular dining choice here in Australia.
Whether it's ducking out of the office to grab a taco from your local on their designated visiting days, a specific market dedicated to continually changing their food truck vendors or a permanent restaurant serving up easily accessible and tasty bite sized morsels, we have collated our top pick of the country's best street food names who are pushing the boundaries with their menus and gaining themselves a fierce following.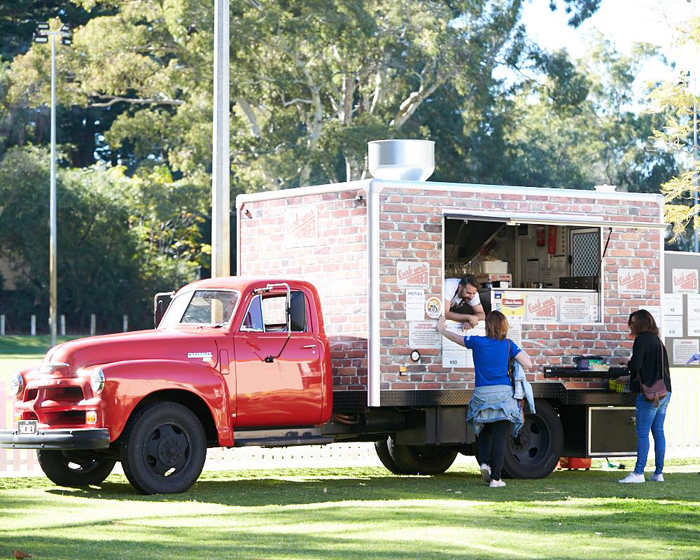 Curb Your Hunger | WA
Doing the rounds of Perth's foodie markets, Curb Your Hunger Food Truck is hard to miss with its fire engine red paint job and brick wallpaper decorating the Chevrolet pickup. Serving a French-Canadian menu, Curb Your Hunger specialises in poutines, a gluten free Canadian dish made with French fries, cheese curds and gravy, topping options are endless, from braised lamb to hickory smoked pork, while the platters are also a popular choice with options like the twice cooked chook – twice cooked chicken wings, smoked then fried crispy and served with honey Sriracha or Aioli sauce. Be sure to follow Curb Your Hunger on Facebook to keep up to date with their next location.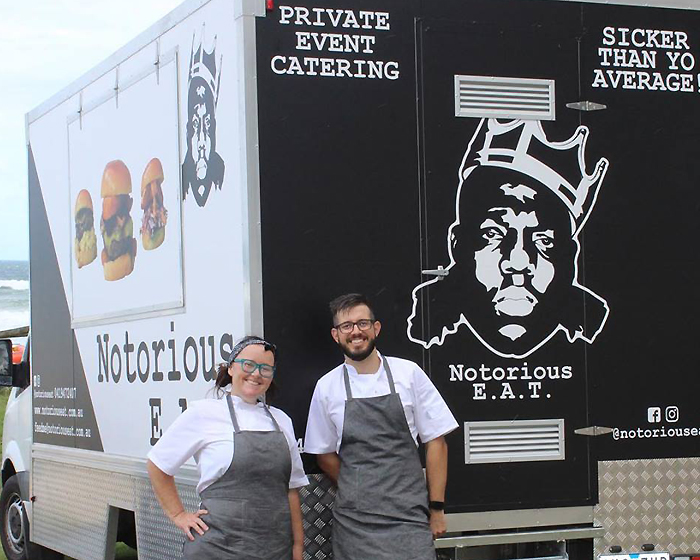 Notorious E.A.T Food Truck | QLD
Nothing screams American diner more than burgers and fries and local Gold Coast Chef Jemma Wickham has 'rapped' up this vision in her popular themed outlet, Notorious E.A.T Food Truck. Popping up from the south right through to Brisbane city, this on trend food truck gives nod the late popular American rapper, Notorious B.I.G, influencing the style of music and fresh flavours which are turned out by the truck. Available for private hire and perfect for creating the ultimate 21st or adding some extra fun into a wedding reception, this food truck offers a menu of themed burgers like the Piggie Smallz – with melt in your mouth pulled pork, housemade BBQ sauce and fresh apple slaw, ideally paired with the Wu Tang Wings doused in signature Korean sauce.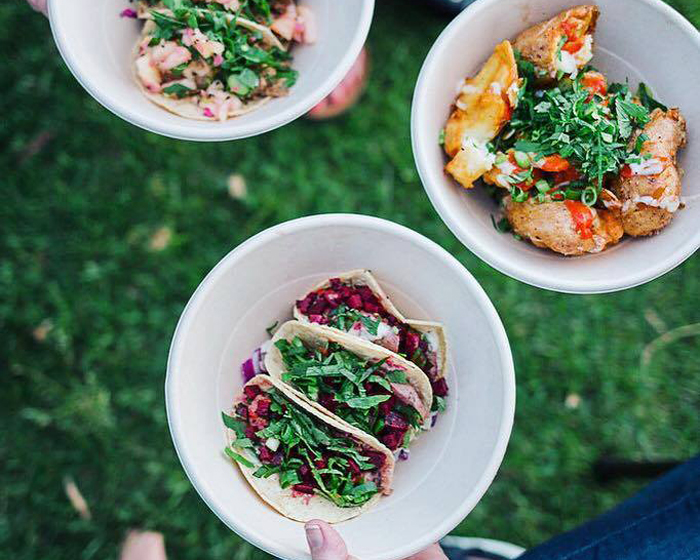 Eat No Evil Street Food and Catering | WA
Beginning with a mission to create a food experience that brings the community together by way of introduction to local ingredients, Eat No Evil Street Food and Catering has made its mark on the foodie scene across Fremantle, Perth and beyond. This colourfully decked out truck offers complete and professional catering options for any event from intimate anniversaries and birthday parties through to weddings, completely taking the fuss away from you and ensuring a seamless service from start to finish with a uniquely crafted menu to suit you and your guest's tastes. Perhaps opt for the simple taco bar which is designed to roll into any event and be ready for service within the hour.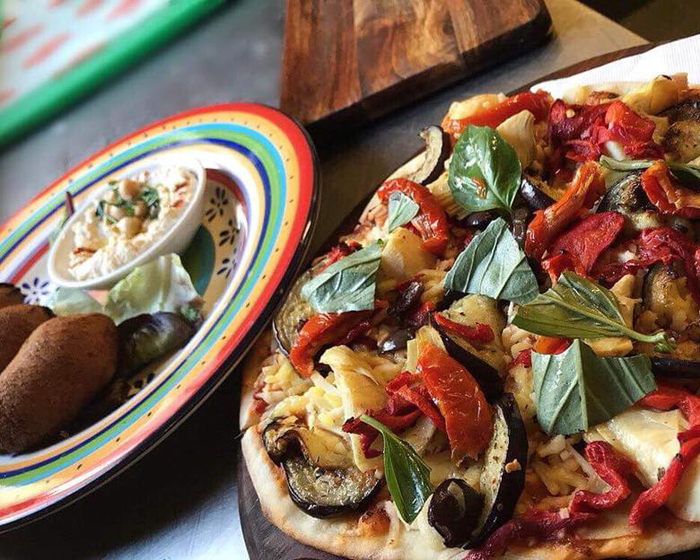 Almina's on Prospect | SA
For a truly unique taste from abroad offering easily accessible eats to enjoy on the go, make a visit to Almina's on Prospect in the South Australian region of Prospect. Offering traditional dishes inspired by both the Lebanese and Turkish cuisine, expect to find plates of tasty Pide topped with Zaatar and cheese or fried halloumi and honey, while falafel served with tahini pickled turnip and Lebanese gherkins is ideal to take away to snack on later. Of course sweets have not been forgotten with the addition of Baklava now available to order online in 1 kg or 2 kg packs, making for the perfect gift for friends or to serve at your next diner party.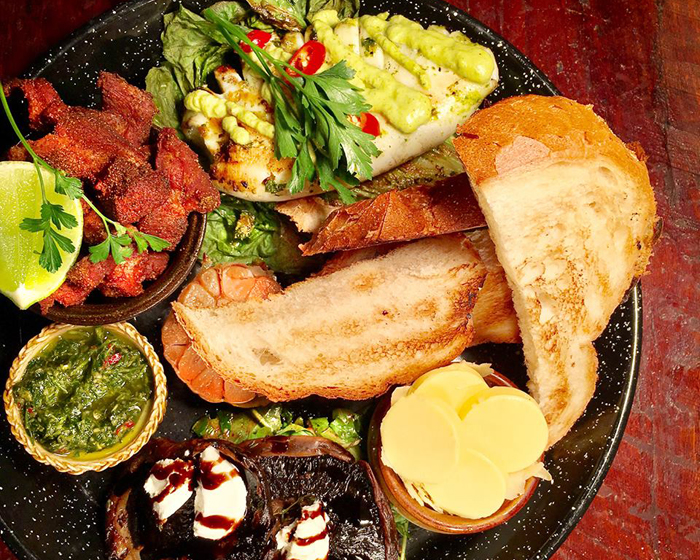 Hoosegow Charcoal Restaurant | SA
Diners are treated to exotic flavours at Hoosegow Charcoal Restaurant set along Magill Road in South Australia's St Morris area. Inspired by the Latin word for 'prison,' this eatery was named after finding most of us are all taken prisoners of food and will always surrender to great flavours. Offering a fusion menu taking inspiration from Latin America, Asia and Eastern cuisines, find tantalising plates like the Hoose tasting plate for two offering Mexican chilli squid, spicy spiral chorizo sausage, confit garlic bulb on charred ciabatta with butter and pecorino and Swiss mushrooms served with rocket, charred capsicum, fresh herbs, goats cheese, walnuts and balsamic reduction.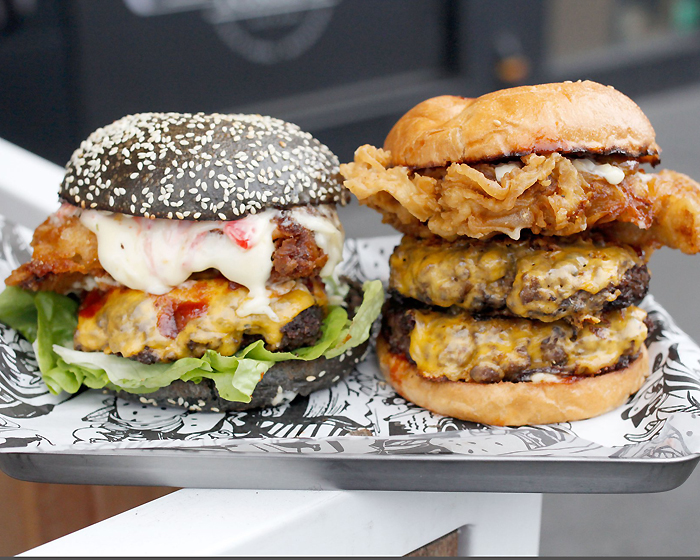 Kung Fu Burger | VIC
The new kids on the block of South Yarra have well and truly made a name for themselves at Kung Fu Burger as the Asian burger specialists. Epitomising the definition of street food, this eatery serves up fresh, fast and bold flavours which hit the mark with every bite. Even the fitout is vibrant and energetic, greeting diners with a punch of sunshine yellow painted throughout, as they begin with moreish bites of popcorn chicken coated in salt, pepper and Chinese five spice, before wrapping their hands around the Gangnam Style burger with a 210 g grass fed beef patty, Korean mayo, kimchi, Asian slaw and cheese.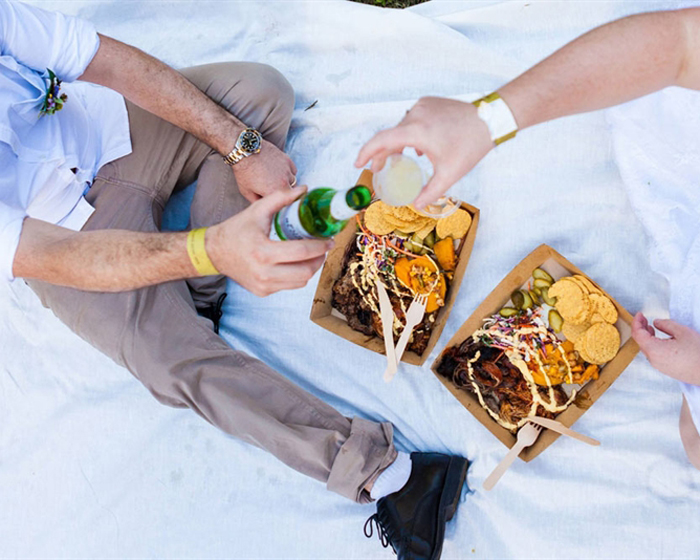 Chile Banditos Spice Pirates BBQ & Condiments | NSW
Chilli and fire cooking lovers follow the aromas wafting in the Lismore breeze to Spice Pirate BBQ and Chile Banditos Condiments pop-up restaurant at various local markets. The brainchild of pirate and local identity Aaron Hargreaves, whose passion for chillies has led him down the path of low and slow cooking on a Mad Max inspired handcrafted barbeque, the venture also sells a range of sauces and condiments. See them at the Ballina Food & Wine Festival on July 1.