By Leigh O'Connor.
When Adam Liaw won the second series of MasterChef in 2010, it was and still remains the most watched non-sporting event on the gogglebox in Australian history.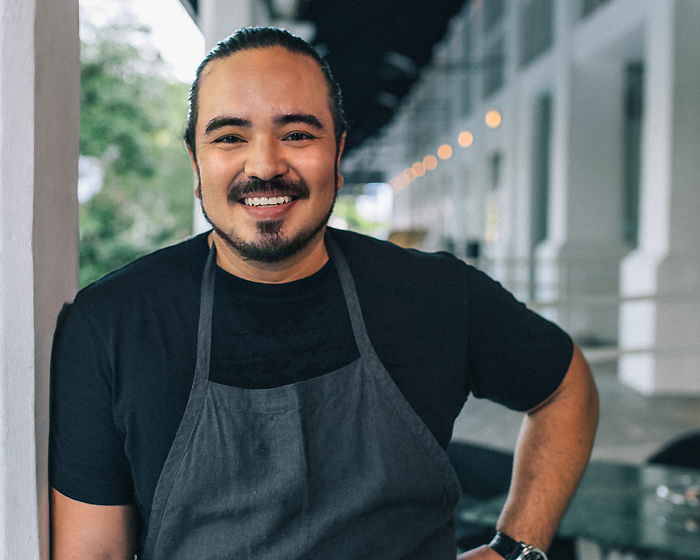 Now eight years later, this smiley faced, top-knotted lawyer, cook, writer and television presenter is still a favourite on our screens and in our kitchens, with his innovative approach to Asian cuisine.
With more than 300,000 followers on social media, Adam's presence is influential in the Australian food industry. He describes his cooking style as 'simple and reflective of history, family and how he feels about food.'
"Food is more than a necessity, it brings people together," Adam tells AGFG.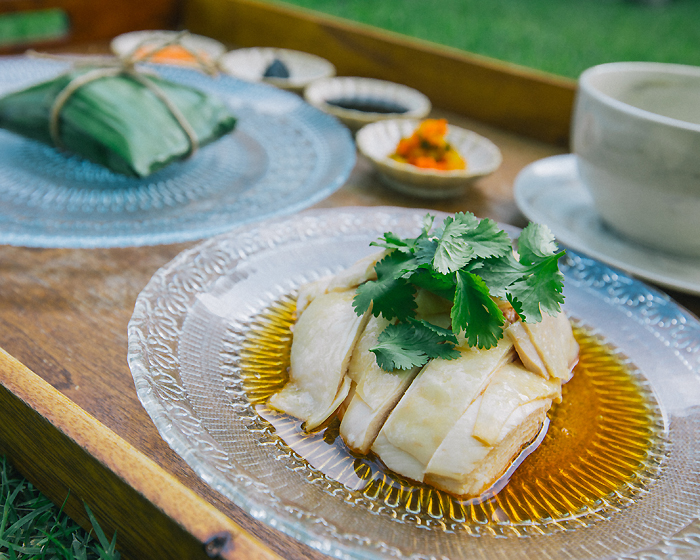 In his latest venture, Adam teams with Chef Malcolm Lee to bring our readers their Hainanese Peranakan chicken rice recipe, as part of the Singapore Tourism promotion 'Passion made Possible.'
"Malcolm and I share a very similar philosophy – both of us are passionate about food and are heavily influenced by our heritage in the food we cook.
"I have enjoyed a strong connection to Singapore my entire life as my mother was born there. Our heritage dates back about four generations," he explains.
"My father's side of the family is Hainanese, who have a very strong influence in Singaporean cuisine today, through dishes like Kaya toast and Hainanese chicken rice."
With Australia being such a multi-cultural country, Adam says Down Under tourists to Singapore understand what's going on food-wise.
"Likewise, Singaporeans experience Australian food and think 'I can see a bit of ourselves in that too.' Our food has enormous influences from Asia, more than most Australians would realise."
His favourite Singaporean dish, apart from the chicken rice, is chilli crab – which for any visitor is the one delicacy they know they should try. As for other street food, Adam singles out four dishes that are must tastes for those wandering the lanes of this cosmopolitan city.
"Sitting outdoors with a big plate of satay, a cold beer and good conversation are all you need for a perfect Singapore evening."
Next up visitors need to head to Katong for a uniquely Singaporean take on laksa, with a side of otak-otak - grilled fish cakes. This spicy soup stock has an unusual colour, often described as a flaming sunset, and is flavoured with coconut milk and dried shrimp.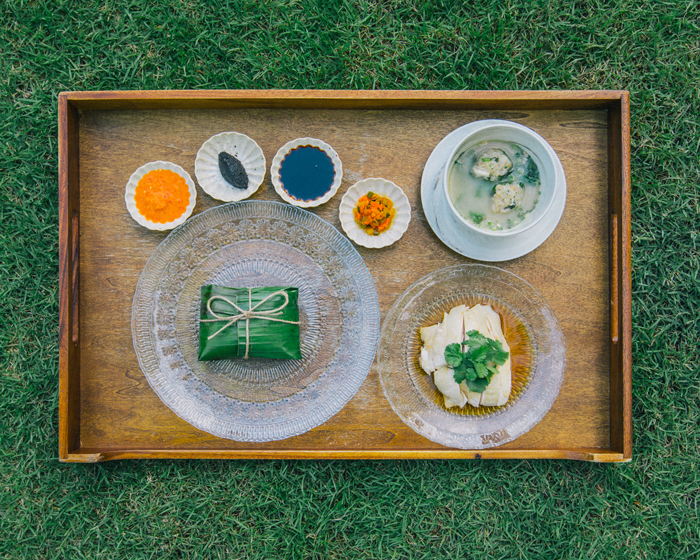 As well as the fantastic chilli version, Adam says there are lots of other varieties of crab dishes to try, such as white pepper crab. With a salty, sweet umami-like base, it is a very flavourful way to cook crab without too much heat under the belt.
Adam's last must eat treat is Kaya toast, with a cup of Hainanese coffee shop brew – his idea of a perfect breakfast and a great snack for during the day as well. With a main ingredient of coconut jam, the toast is topped with sugar, coconut milk, eggs and pandan.
"My best tip for eating in Singapore is to come at it with an open mind. I have been going there my entire life and of course, I have my old favourites I go back to again and again, but I'm always willing to try something new because Singapore is always changing."
Adam says if your budget allows, try to experience all the different aspects of cuisine – from fine dining to cheap eats at hawker centres and everything in between.
"Eating is a very social affair in Singapore. People catch up over meals and it's acceptable to tuck into food at any time of the day. When you're approaching food in this city, it can be easy to have six or seven meals in one day, so definitely pace yourself.
"Even if you love it, don't fill yourself up because odds are, you're going to come across something later in the day that you might like even more!"
Adam's last words of wisdom for dining street food style…bring wet wipes.
"If you are going to visit the hawker centres, one of the most important things – I learnt this after having kids – is that you always carry baby wipes with you. A sign of a well enjoyed meal is getting it all over your fingers, so come prepared."