By Leigh O'Connor.
Forget the quarantini…let's celebrate Summer Sunday sessions with epic cocktails!
We all need to take a deep breath and enjoy life with a grain of salt, a slice of lime and a shot of tequila. Don't make pour decisions, grab a Pina Koala and settle in for an alfresco Sunday afternoon, with family, friends, good food and a cocktail or three!
Angaston's
Poonawatta winery
on Washington Street is a family affair, with the original Shiraz vineyard planted in 1880; the centrepiece of the vineyard's crown, it is a real living treasure with only 900 or so of the original vines remaining.
The Riesling vineyard was added in 1972 and from it comes the Eden Riesling with hints of musk, apple blossom, lemon and line; the citrus continues on the palate along with dashes of sage, quartz mineral and a textural mouthfeel.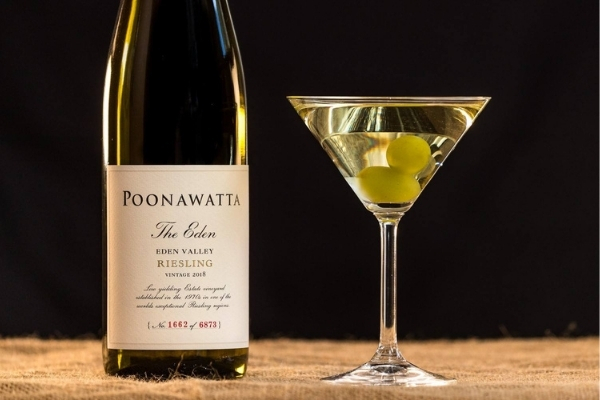 The Poontini Riesling Martini…a fresh new twist on the humble martini.
Combining two great beverages – Poonawatta the Eden Riesling and your favourite vodka – the
Poontini Riesling Martini
is a fresh new twist on the traditional martini; dry, crisp, vibrant and pure making it ideal for a long, hot Summer afternoon.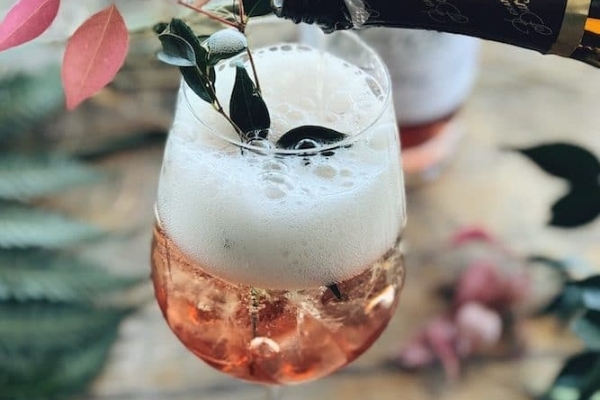 Brookie's Slow and Bubbles cocktail…tastes as good as it looks.
A pretty drink that tastes as good as it looks, this
Slow and Bubbles cocktail
is made from Brookie's Slow Gin, topped up with Prosecco and garnished with lilly pilly leaves, or fresh strawberries. True to time-honoured traditions with a passion for excellence and sustainability,
Cape Byron Distillery
on St Helena Road in McLeods Shoot is creating a new chapter in Australian gin distilling.
Located on the Brook family farm, the distillery's Brookie's Byron Slow Gin is the first of its kind, made in the traditional style of English 'Sloe' gin and showcasing native rainforest fruit the Davidson Plum. The fruit is steeped in Byron Dry Gin and left for time to weave its magic, releasing flavours of rose, watermelon and bright plum.
Fusing LA hip with the charm of a retro Chinese eatery,
The Smoking Panda
on Park Street is where cool Sydneysiders gather for a good time. This fun and quirky venue, located in The Hotel Coronation, dishes up world-class cocktails, a cracking wine list and tantalising Pan-Asian bites in moodily lit surrounds of plastered brick and sleek black furniture.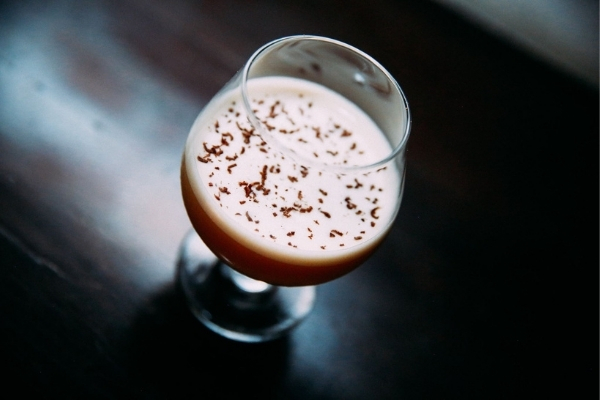 Flip…this Smoking Panda cocktail is moreish!
From the venue's creative mixologists comes this recipe for
The Panda Flip
– bourbon, apricot brandy, Frangelico, stout spirit, black walnut bitters, egg and full cream; decadently garnished with grated chocolate. That's one good lookin' cocktail!
Having dessert as an aperitif? Why not…try a refreshing
Liquid Pavlova
creation to cool things down on a hot Summer's Day. From Brisbane wine bar
Proud Henry
, this concoction embraces the floral notes of gin, elderflower liqueur, apple juice, passionfruit pulp, yellow chartreuse and ginger vanilla syrup.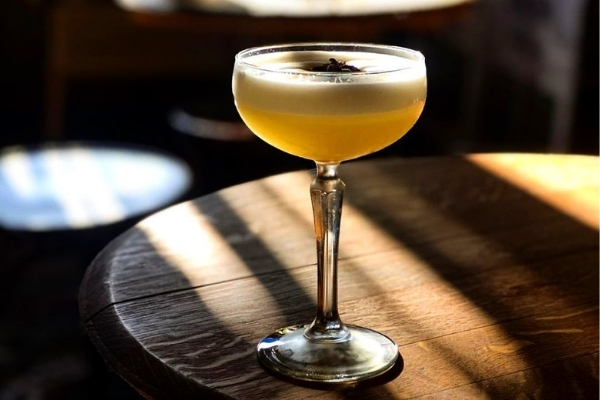 Dessert as an aperitif? Proud Henry's Liquid Pavlova.
Escape the hustle and bustle of Fortitude Valley and relax over a G and T in the cosy courtyard of this Wickham Street bar, or chill out indoors with friends, under the watchful eye of the resident peacock – Proud Henry. Boasting more than 250 gins and a boutique wine list, there is something to tempt all palates; along with share plates like a charcuterie board.
Inspired by the liqueur Mastisha, produced only on the island of Chios, this
Margarita
by
Nostimo Restaurant Bar
is the sensational Sunday sesh answer you've been looking for. This unusual liqueur is produced from the Mastic tree, which sheds tears of resin that are widely used for medicinal purposes and in Middle Eastern cusine and drinks.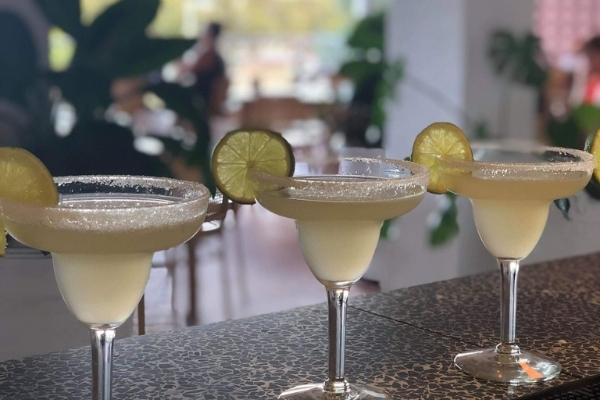 Nostimo's Chios Margarita.
Combined with tequila, lime juice and gomme syrup, the Chios is one of the signature cocktails available at this deliciously and authentically Greek restaurant, on Edmondstone Street in South Brisbane. You'll be transported to the Mediterranean with white rendered walls, cascading worry beads, thatched ceilings and terrazzo finishes, while the terrace offers sweeping views of the city.
Remember…Mojito Mo'fun! For more cocktail recipes, click
here
.