A celebration nation
An Australian festival is a celebration of a uniqueness of style, arts, lifestyle and community. Usually held outdoors, these festivals are full of food, dance, events and activities, allowing you to wander and soak up the essence of Australian culture. Wherever you are in Australia, you can be sure to catch a festival, big or small, and see how the Aussies celebrate and showcase their talents in style. Each Australian state and territory capital has their own multicultural arts festival, some of the most notable being that of the Perth International Arts Festival, Adelaide Festival of Arts and the Darwin Festival.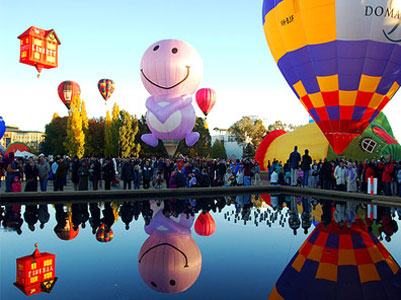 What are some of Australia's cultural celebrations?
Tropical north Queensland celebrates its annual Reef and Rainforest Carnivale in style, featuring everything from masquerade parties, gourmet food and wine and art exhibitions to family fun days. Centred in Port Douglas, this festival celebrates Queensland's unique landscape and style. The Sydney to Hobart Yacht Race is another annual Australian celebration, with big festivities held in both capitals. Regardless of where you find yourself, festivals big and small are a blossoming leisure activity in Australia.
For more famous festivities around the country, see
Festivals in the ACT: http://www.agfg.com.au/Blog/post/2007/09/05/Festivals-in-the-ACT.aspx
Festivals in the Northern Territory: http://www.agfg.com.au/Blog/post/2007/07/22/Festivals-Celebrations-in-the-Northern-Territory.aspx
Festivals in South Australia: http://www.agfg.com.au/Blog/post/2007/06/21/Festivals-in-South-Australia.aspx
Festivals in Western Australia: http://www.agfg.com.au/Blog/post/2007/08/04/Festivals-in-Western-Australia.aspx