Get festive in the party state
Fondly known as Australia's "festival state", South Australia holds an array of annual festivities incorporating the best of art and culture. As its capital city, Adelaide plays home to many of the state's festivals, with an infectious buzz about the city created in the prior days to a celebration. Possibly one of South Australia's most popular attractions is that of the Adelaide Festival, Australia's largest multi cultural arts events, featuring the best of dance, music, literature and visual arts held in autumn of each year.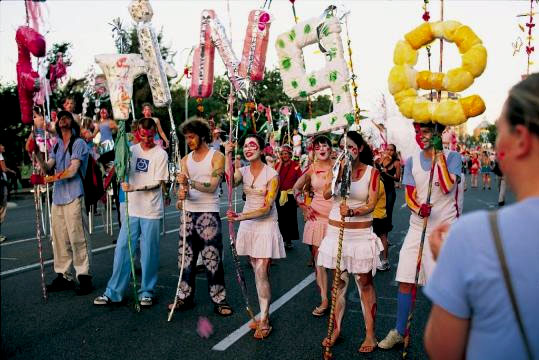 What are some famous South Australian festivals?
One of South Australia's most famous celebrations, WOMADelaide is an annual world music and dance festival held in Adelaide, celebrating different sorts of music, dance and art from throughout the world. Encouraging a sense of multiculturalism, acceptance and experience, WOMADelaide aims to entertain and educate people while allowing them to develop a sense of global understanding. Drawing performance artists from around the world, singers and musicians from 80 countries have appeared at the festival since its beginning in 1992.
Adelaide Fringe is the largest arts festival in the Southern Hemisphere, the second largest fringe festival in the whole world. Hundreds of acts take place during the 24 days and nights of February and early March, including comedy, cabaret, theatre, music and visual arts. Attracting tens of thousands of national and international visitors per year, the Adelaide Fringe festival creates an exciting and contagious buzz of electric excitement throughout the city.
Veering away from music and arts, South Australia is also home to the Santos Tour Down Under, a week long festival of cycling, attracting some of the biggest and best riders from around Australia and the world.
For more festivities in New South Wales, click here