Colourful cultural celebrations
Even with Western Australia somewhat secluded from the east coast action, entertainment in this big, wide state falls nothing short of spectacular. Rich in culture and with a passion to display it loud and proud, Western Australia has a variety of rural and urban festivals that take place every year, covering everything from nature to sport and art.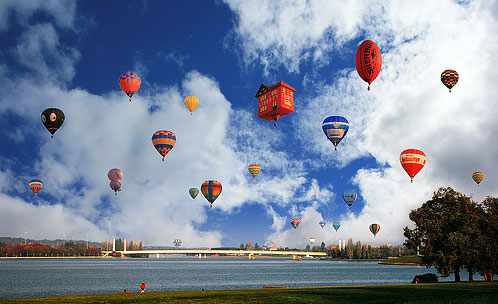 What are some famous festivals in Western Australia?
One of the most popular celebrations is that of the Perth International Arts Festival, a month long celebration featuring local and international acts under the discipline of almost every performing art and theatre. This is Australia's longest running cultural festival, attracting artists from all around the world to both spectate and participate in the celebrations. Featuring contemporary and classical music performances, dance, theatre and visual art, the Perth International Arts Festival encourages local and aspiring artists to engage and showcase their talent, providing a stage in which to directly participate in the festival. Additionally cultural celebrations are an important celebration in Western Australia's rural areas, including the York Jazz Festival, the Leeuwin Concert and the Bridgetown Blues Festival.
If wanting to embrace the quirky Australian outback, the Kulin Bush Races incorporate horse, camel, sheep and dog races, amongst fireworks, entertainment and true country style celebrations. While you're there, why not go on the largest waterslide in regional Western Australia on a 172 metre journey down over 18 metres. In Broome, one of the most popular lush fruits is commemorated with its own festival – the mango. With the aim of consuming mangos in as many ways as possible, watch as the great local chefs whip up spectacular mango delights or just down as much of the fruit as you can stomach.
Get festive in Australia. See our article on festival celebrations in South Australia