Truffles and tipple
The nation's capital is home to many events and celebrations, from gourmet food and wine to flowers and film. Whether it's overindulgence at the Canberra and Capital Region Truffle Festival or a regency regalement at Australia's Jane Austen Festival, you'll be sure to find a fitting festival for you to stop and enjoy the culture of the Australian Capital Territory.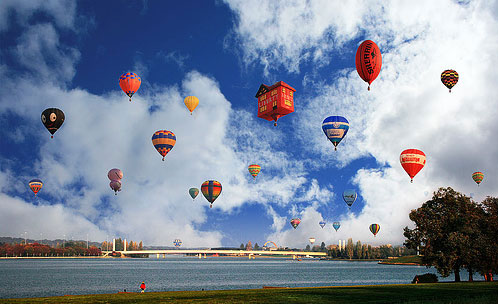 What are some famous festivals in the ACT?
Reflecting the city's unique qualities, culture and people, the Canberra Festival runs over 17 days across the ACT, with a variety of performances, exhibitions, sports, dance, music and film. For a week and a half of tunes, why not experience the Canberra International Music Festival, with over 30 concerts, from classical to contemporary combined with national and international artists hosting a variety of cultural performances. With performances in many iconic Canberra buildings, soak up some jazz, A 10 day event, this music festival is one of Australia's most inspiring and innovative, allowing you to have a new found appreciation for different music styles.
Cider, beer, gourmet food, beer, entertainment and more beer – isn't that what holidaying is all about? The Canberra Craft Beer Festival is an annual event, celebrating the best of local brewing and, of course craft beers in general. Meet the mugs behind the beer, try your luck at a table tennis championship or test your knowledge with a beer quiz – preferably before you start tasting them.
For a feel good festival, experience the National Folk Festival, the ACT's annual Easter celebration drawing in visitors from across the world to celebrate and partake in the folk lifestyle of music, eclectic style and laidback living. Featuring over 200 different performances over 5 days, the National Folk Festival is a cultural celebration like no other.
Read more on festivals around Australia