Australia is home to some extraordinary European restaurants serving dishes to tempt even the most discerning palates and we've put together four dishes from these Chefs, plus a dessert from world-renowned Chef, Yotam Ottolenghi, that you can cook at home.
When we mention French cuisine, rich hearty dishes with red wine sauce, utilising game, beef and chicken immediately spring to mind. Melbourne restaurant State of Grace located on King Street in the CBD, doesn't disappoint with a European-style bistro menu dished up in lavish surrounds of crystal dripping chandeliers and luxurious vintage furnishings.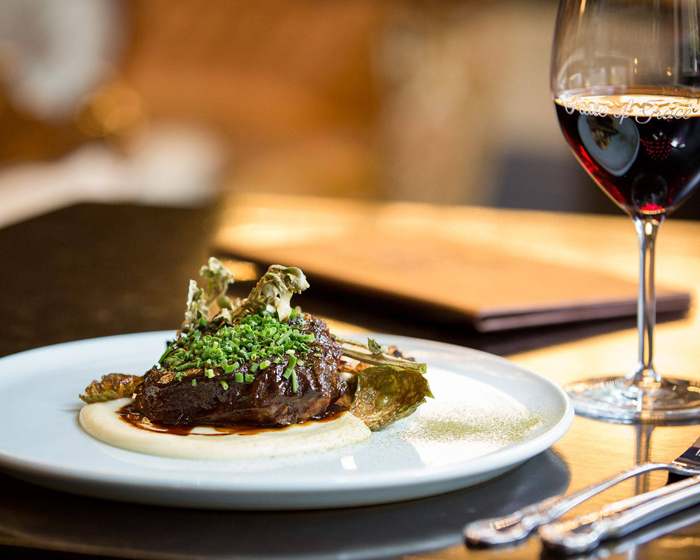 Head Chef Andrew Braham delivers a dish of braised Cape Grim beef cheeks with cauliflower puree, slow-cooked for hours and topped with raw cauliflower shavings, sliced chives and deep-fried saltbush, ideal to make at home for the family on a chilly Winter night.
"Braised beef cheeks are synonymous with classic French cookery, traditionally served with lashings of rich potato puree. Our version at State of Grace takes on a slightly lighter approach with the raw shaved cauliflower offering a fresh flavour and some textural crunch," he says.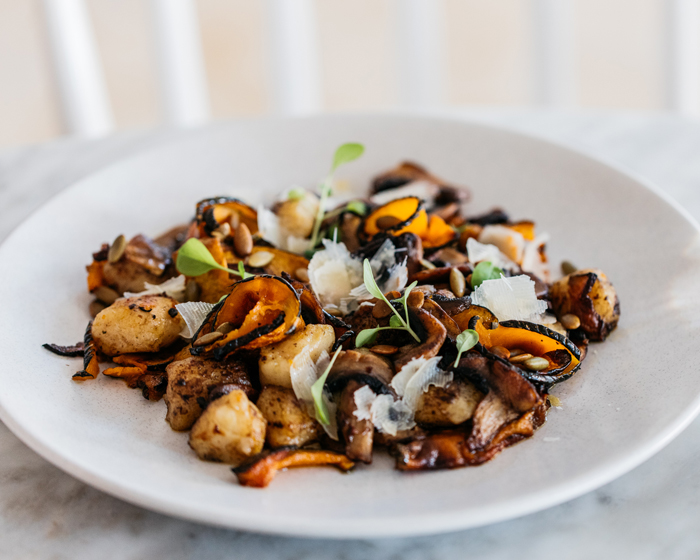 Many Chefs run away from making gnocchi in restaurants due to the process, it takes to get it done, from peeling the potatoes to serving it up, according to Corretto Dee Why Chef Heraldo de Farias. Bringing a slice of Europe to Sydney's northern beaches, this all-day drinking and dining destination boasts absolute beachside views, cheeky cocktails and Corretto gnocchi with mushrooms, pumpkin, burnt butter and sage on the plate.
"Gnocchi is one of those dishes that makes you excited and inspired. It's challenging and rewarding at the same time. To go through all the steps and see something simple, yet delicious and complicated, get done is really rewarding. I take it as a ritual, sometimes I play some opera to get in the moment with the dough, we have developed a nice relationship," Heraldo says.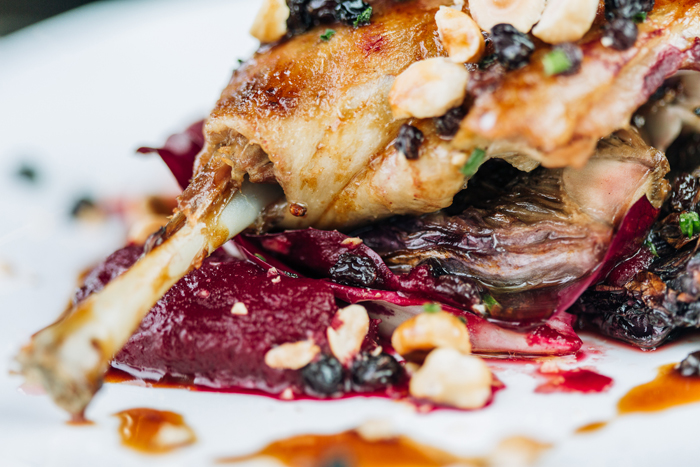 A cosmopolitan reinvention of great German bier halls, Hophaus Euro Bar Bistro on the mid-level of Southgate restaurant and shopping precinct in Melbourne's CBD puts a modern twist on European classic dishes like roasted confit of duck leg with confit chat potato, spiced red cabbage, currants, hazelnut and orange.
Executive Chef Graeme McLaughlin says this recipe is based on duck dishes from Central Europe in Winter – namely Germany, Hungary and Austria – using cabbage braised in spices like clove, star anise and red wine vinegar. Sprinkled with roasted hazelnuts, currants and chopped chives, plus zesty orange gratings, it is as pretty on the plate as the palate.
"Similar to flavours found in mulled wine and paired with sweet currants and aromatic orange, this is typically European and perfect for Winter," he explains.
Geronimo Aperitivo Bar and Restaurant Head Chef Peter Twitchett offers up a fresh take on traditional European classics at this Launceston restaurant, where a simple, sophisticated interior of deep hues furnished with pieces handcrafted from recycled timbers of the old Seaport boardwalk, add history to the dining space.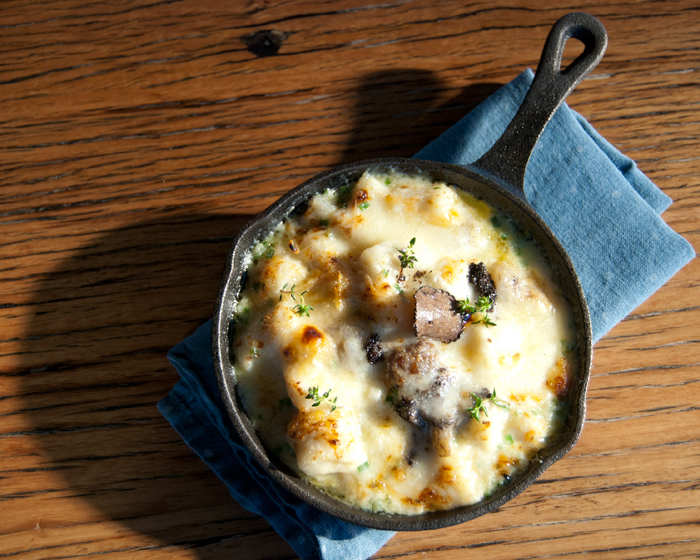 Celebrating Italian cheese his gnocchi al forno with Jerusalem artichokes, taleggio and truffle recipe is best enjoyed with a glass of red and someone special on a chilly Winter's night - baked in the oven until golden brown and topped with freshly shaved truffle, it truly is Europe on a plate.
"This dish is inspired from northern Italy where the most delicious taleggio cheese comes from. The combination of Jerusalem artichokes and truffle is a heavenly match and topping this off with taleggio cheese takes it to another level of gastronomic experience. This dish is such a beautiful Winter warmer," he says.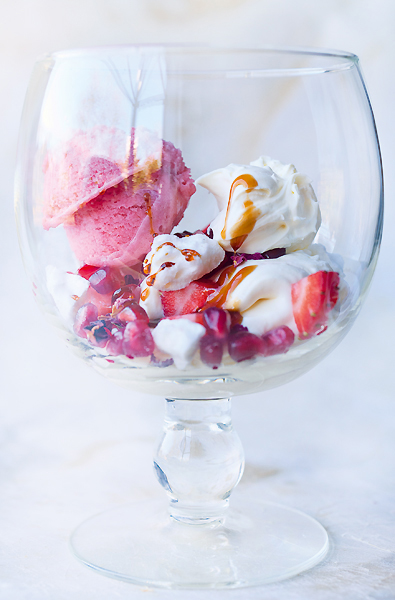 After hearty mains such as these, a light and easy dessert of strawberry rose petal mess is just the sweet finish we all need. Both a wow of a pudding and – given all the elements can be made in advance and just put together at the last minute – it is also a very relaxing one to make and serve to friends.
Created by Yotam Ottolenghi and Ramael Scully, the advantage of having the word 'mess' in the title is that there is little pressure to perform on the presentation front. Served with shop bought meringue and strawberry sorbet, dried rose petals make a nice touch sprinkled on the top.
"You'll have a little bit of sorbet left over here, which can be saved for another day. You can also buy good-quality strawberry sorbet and save yourself much of the work," Yotam says in his book Nopi.
For more ideas, go to our recipe section here.