Technically, it's not drinking alone if the bartender is there!
You know the drill…it's Friday afternoon and time to relax after a long and stressful work week.
What better way to chill out than with a cocktail at your favourite bar or restaurant? Alternatively, you could take the party home and concoct the perfect drink to usher in the weekend.
Welcome to our Cocktail of the Week series, where each Friday, we will highlight a cheeky creation to tantalise tastebuds and set the tone for good times.
A dazzling Red Thread of Fate light fixture twists its way across the dining room, welcoming guests to
Akaiito
restaurant on Flinders Lane in Melbourne city. A moody vibe of black marble, dark granite and plush grey banquette seating awaits discerning diners, while the overhead red luminous thread is mirrored in the red plates on the tables.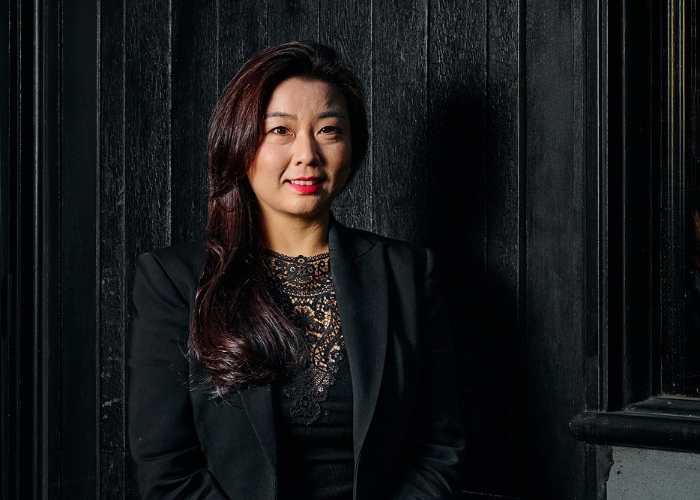 The interior is beautifully designed with Japanese elements throughout, ideal for perusing a seasonal Kojin menu with a cocktail in hand.
Who better to ask for a Japanese-inspired cocktail to celebrate the impending cherry blossom season than Akaiito mixologist and owner Christine Chen and she doesn't disappoint with her recipe for the
Shiro Flower
.
A refreshing floral cocktail with a Japanese twist, Christine was inspired to create the drink after a recent trip to Japan at the beginning of the year.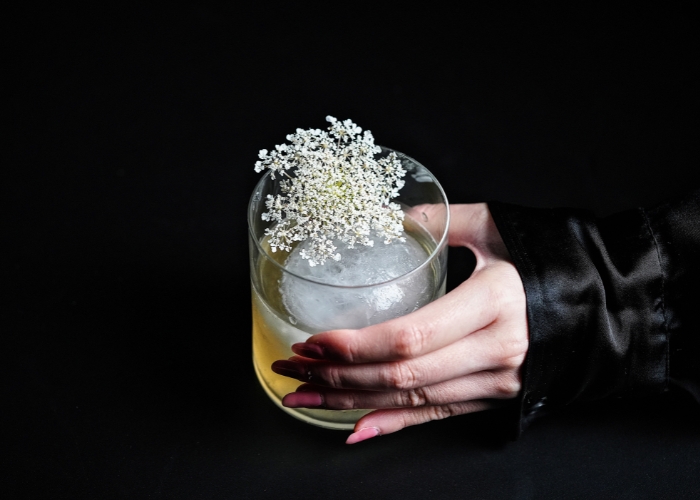 "It's a very easy drinking and refreshing cocktail that combines traditional Japanese flavours and pairs well with our seasonal degustation or other Japanese dishes," she explains. "By using exclusive Japanese imported spirits, we hope to create a unique cocktail that guests have not tried before."
'Shiro' in Japanese translates to the colour 'white' and given the colours, garnish and flavours being floral, the cocktail gained the name 'Shiro Flower' – 'White Flower'.