By Leigh O'Connor.
Aaron Schembri owes his appreciation of Japanese food and culture to his wife Risa and her late grandfather Nobuya, which has led him to open his own restaurant
Kadota
in Daylesford.
Head Chef and owner of this 16 Chef-hatted dining destination on Camp Street, Aaron delivers lovingly crafted Japanese flavours in warm and inviting surroundings - the passion project of him and his wife, whom the venue is named after.
They bring a passion for captivating, food, drinks and hospitality from Risa's hometown of Okayama to Aaron's hometown of Daylesford; expect to be blown away by the quality, taste and presentation.
Growing up with five siblings in an unstructured, single-working-parent household, Aaron left school at the age of 15 to rent a house 30 minutes away from home to start his apprenticeship.
"I spent the next five to six years learning and living, trying to work my head out, my life and what it was I wanted to do," he recalls. "All I knew was that I should work and learn. It didn't matter what I was going to do in the future, the important thing was that I was learning and able to live.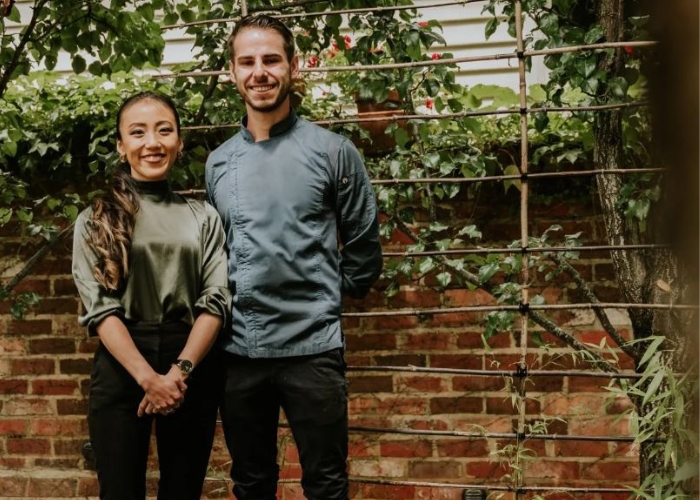 Aaron met his wife Risa while working in Victoria and travelled to Japan, where he was absolutely fascinated by the food and flavour combinations, plus the depth of flavour achieved without meals being heavy.
"It was something I had never come across – my background is Maltese and Italian, which is rather different to Japanese, although I think Italian works well with Japanese."
On each trip to Japan over the next decade, Aaron focused on food and learning from tofu masters, sashimi Chefs and even the older generation of cooks, who taught him how to make fermented miso and tsukemono.
"It wasn't until I met Risa that I started to learn about Japanese food and culture and it wasn't until I spent so much time with her wonderful late grandfather that I could truly understand it in the way I do today," he says.
"I originally wanted to name my restaurant Nobuya as an ode to him, but it was too similar to another restaurant, so we went with Kadota."
His style is well-balanced cooking, layering flavours to create depth while keeping the dish rather delicate at the same time.
"I try to create a dish that is interesting to the eye, the mouth, the taste buds and the menu. I use a lot of Japanese techniques and classic flavour combinations."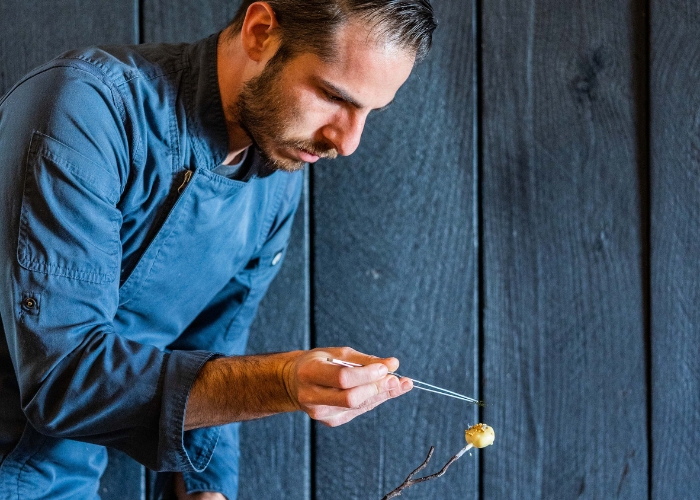 An example of this creativity is Aaron's stunning cleanser,
wild fennel ice cream
served on a branch – you can also make the ice cream and serve it with herbaceous flowers, herbs and fresh berries on top.
"This is a great Summer palate cleanser – perfect after a rich main meal like Wagyu or duck," he says.
As for the future, Aaron and Risa have dreams on being on a property with accommodation and a restaurant to offer guests a complete experience.
"That is our dream. With the economy and everything else, it is a hard sell. We will see…"
Watch this space!