The next best thing to botanic gardens
For the perfect weekend location to unwind after a morning full of adventure, you can't go past a beer garden. Welcoming everyone from families to the lone traveller, Australian beer gardens are buzzing and bustling locations on weekends and a pleasant location to be experienced in each state. To make the most of the Australian beer garden charm, start with lunch and settle down for an afternoon of people watching and casual conversation, not worrying about anything other than who's getting the next round.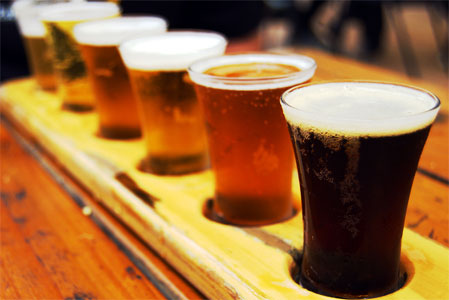 Beer Gardens in Australia
Beer gardens are a popular Australian hangout for all ages at all times, from the sneaky mid week beer with your co-workers to a Sunday afternoon full of cocktails and chatter. From the upper class garden's such as The Ivy in Sydney to the Bimbo Deluxe bohemian beer garden in Melbourne, you will never have to look too far to find one and each beer garden has its own unique ambiance, bringing in a variety of different crowds for an enjoyable time.