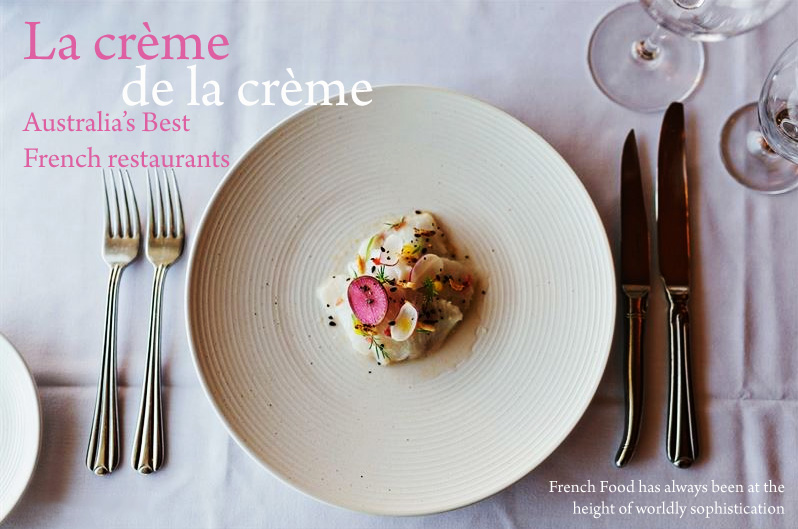 Chef Hat awarded Montrachet.
Driven by trend, convenience and a desire to explore the raw and real, our dining habits have delved from the usual sit and savour experience into an exciting world of food trucks, craft beer and pop-up restaurants. However, we say no more this Bastille Day and implore you to sit down, savour and devour classic French dishes which are best enjoyed thoroughly and without rush with a good measure of red wine or champagne.
French Food has always been at the height of worldly sophistication, this Bastille Day enjoy the crème de la crème of Australia's French restaurants via our French chef hat 2016 awardees.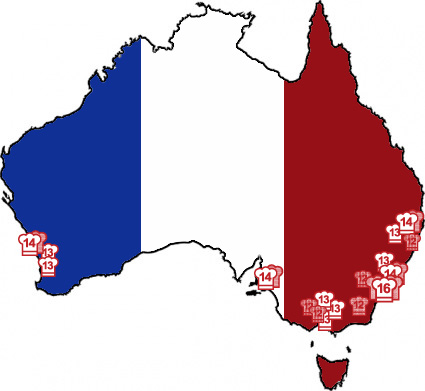 New South Wales:
Guillaume, Paddington - 16 chef hat
Berowra Waters Inn, Berowra Waters - 14 chef hat
Bistro Molines, Mountain View - 13 chef hat
Felix, Sydney - 12 chef hat
Victoria:
Source Dining, Kyneton - 13 chef hat
Bistro Vue, Melbourne - 13 chef hat
Bistro Guillaume, Southbank - 13 chef hat
France Soir, South Yarra - 12 chef hat
du Fermier, Trentham - 12 chef hat
ACT:
Les Bistronomes, Braddon - 12 chef hat
Queensland:
Montrachet, Paddington - 14 chef hat
Alchemy Restaurant and Bar, Brisbane - 13 chef hat
Anise, New Farm - 12 chef hat
South Australia:
Chloe's Restaurant and Function Centre, Kent Town - 14 chef hat
Western Australia:
Must Winebar, Mt Lawley - 14 chef hat
Petite Mort, Shenton Park - 14 chef hat
Bistro Guillaume, Burswood - 13 chef hat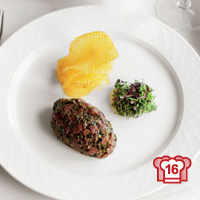 Discover opulence inside Montrachet(14) restaurant, nestled among stylish Paddington boutiques on Brisbane's Given Terrace. Brought to life in 2004, Montrachet has continued to provide an enticing menu filled with refined French cuisine
In the heart of Highgate's buzzing Beaufort Street, just a stone's throw from the Perth CBD, is a little slice of Paris. Must(14) is as its name suggests – more than Perth's number one winebar, it's also one of the city's most fashionable Australian bistros and home to some of the best French provincial-inspired food this side of Provence.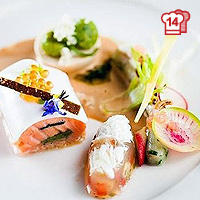 Chloe's Restaurant(14) is an institution of the Adelaide fine dining scene. Over thirty years of unparalleled excellence, Chloe's has set a benchmark for excellence in Adelaide.
Petite Mort(14) in Shenton Park, WA offers a unique way to sample many delicate flavours in one meal with their small plate concept, fine dining designed to be savoured, not rushed.
A striking heritage-listed sandstone cottage is home to Eschalot Restaurant(14), an award-winning eatery in the Southern Highlands. A popular dining destination since 2003, Eschalot embodies a classically refined style with white tablecloths, chandeliers and draped curtains combining to infuse elegance throughout.
Combining internationally awarded architecture with stunning cuisine and an exceptional wine collection in its unrivalled location, Berowra Waters Inn(14)becomes a place where experiences become life-long memories. Set in bushland on the beautiful Hawkesbury River and accessed only by seaplane, boat or a short trip in their own private ferry, Berowra Waters Inn is truly a Sydney icon.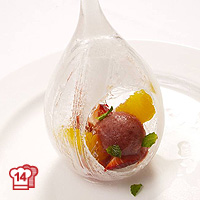 Located in Brisbane city with stunning views of Brisbane River and the Story Bridge is Alchemy Restaurant and Bar(13). Oozing casual elegance with soft lighting, contemporary décor and an opulent Murano glass chandelier, Alchemy is a portrait of sophistication.
Bistro Molines(13) combines the finest food with relaxed friendly service and European influenced serenity in the heart of the Hunter Valley.
Inspired by the stylish neighbourhood bistros of Paris, Bistro Guillaume Perth and Melbourne(13) offers a delectable menu rich with French classics. Served in modern, French provincial dining spaces, with spectacular outdoor views, Bistro Guillaume will transport your senses to a Parisian heaven.
Bistro Vue's(13) lauded menu is classic French cooking at its best: steeped in tradition, using the finest produce. Premium oysters and caviar crown a selection of sublime appetisers, exquisite entrees and magnificent mains boasting the very best of meat, fish and garden produce. Guaranteed to satisfy any craving.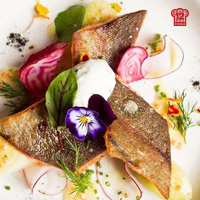 Source Dining (formerly Annie Smithers' Bistrot) (13), the source or origin is where it all begins. Crating a menu from the produce they can source through local suppliers or their own gardens bears a menu that constantly evolves.
Remaining a destination venue since 1986, the petit-sized France-Soir bar, brasserie and restaurant (12) in South Yarra crafts sumptuous French cuisine in a characteristically Parisian setting on Toorak Road.
Cuisine on Lake Crackenback Restaurant & Bar(12) offers a dining experience that can't be missed when in the Snowy Mountains; their tranquil lakeside setting near Thredbo is picturesque, accentuated by floor to ceiling windows.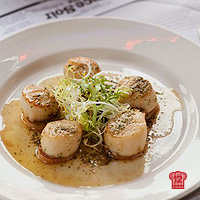 A culinary journey with a distinctly French theme, treat yourself and loved ones to a dining experience at Les Bistronomes (12) located on the corner of Mort and Elouera Street in Braddon.
Tucked behind George Street, Felix(12) is nestled in the heart of Sydney's CBD, Ash Street laneway. This elegant bistro offers classic French fare perfectly matched by an extensive wine list.
Located in the heart of Trentham, one of the gems of the cool country, du Fermier(12) takes its inspiration from classic French farmhouse cooking.