A father is someone who carries pictures in his wallet, where his money used to be. He is his son's first hero and his daughter's first love…he is also the worst joke teller in the world!
As we prepare to celebrate Father's Day this Sunday, September 6 here's four of the
best
Dad jokes we could find and some suggestions on where to celebrate, with the special men in your life:
'If you see a robbery at an Apple store does that make you an iWitness?'
'Spring is here! I got so excited I wet my plants!'
'What do you call a dog that can do magic? A Labracadabrador.'
'If a child refuses to sleep during nap time, are they guilty of resisting a rest?'
While you may not be able to take Dad out to a restaurant in Melbourne for Father's Day, you can still treat him to a delicious Chef-prepared three-course meal, with the help of
Republica
in the Sea Baths complex at St Kilda.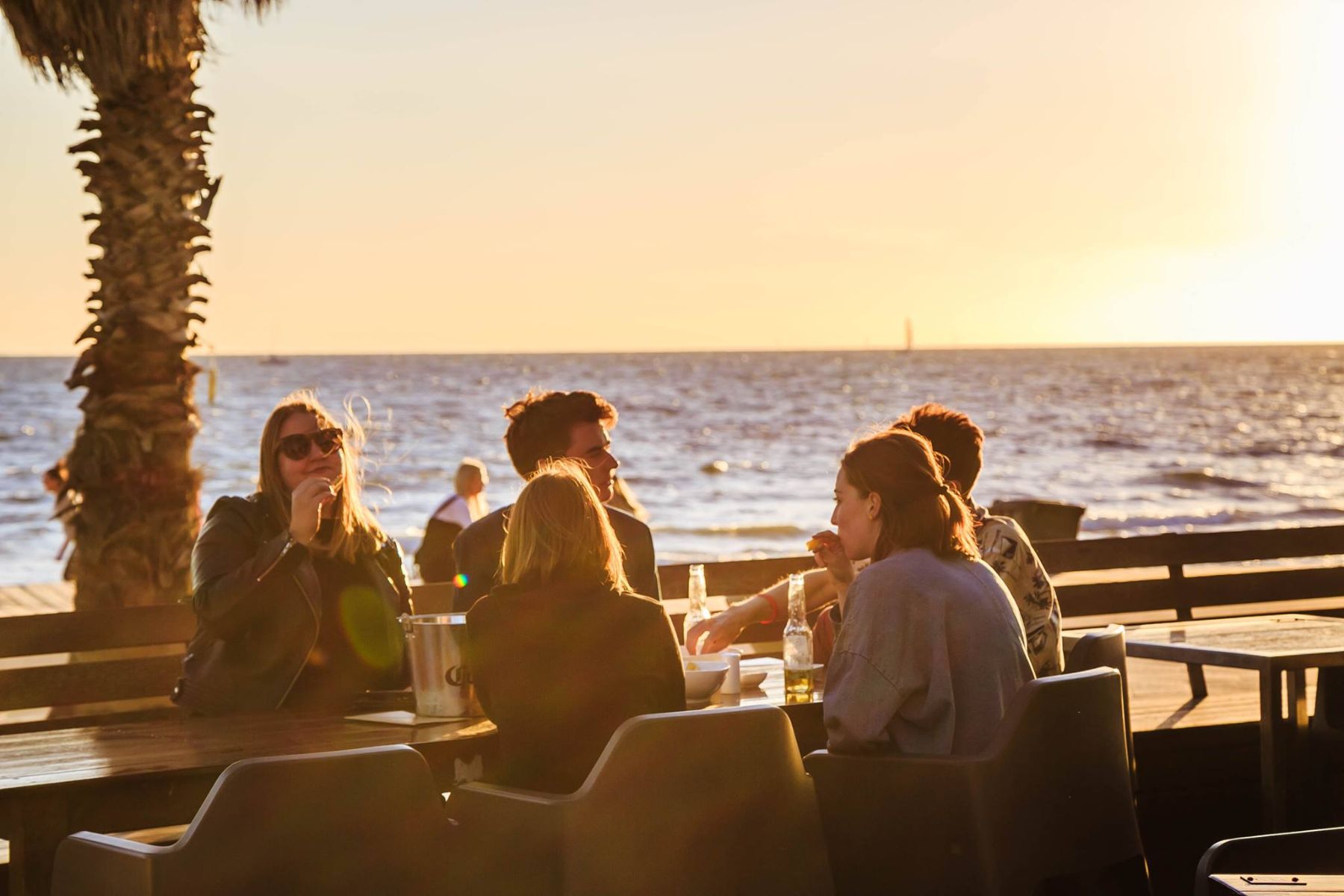 Place your order before Wednesday for pick up on Saturday, between 2pm-4pm and delve into cured meats, preserves, focaccia, whipped ricotta and fermented honey to start; before mains of roast lamb, with sourdough and Parmesan crust, roasted root vegetables, garlic yoghurt, steamed greens and salsa verde. Finish decadently with tiramisu, dark chocolate and wattleseed.
Anyone can be a father, but it takes someone special to be a Dad! If you take your Dad to
Steamers Bar and Grill
on Marine Drive in Wollongong on Sunday, he will be rewarded with a free beer along with Father's Day meal specials.
Sparkling sea views await in smart blue and white nautical surrounds with hanging brass lanterns and blond wood furniture evoking memories of oceanside holidays; while Dad enjoys a wood-fired seafood board with King prawns, swordfish, calamari, scampi, garlic herb-crusted oysters, smoky tomato peppers salsa and creamy aji verde sauce.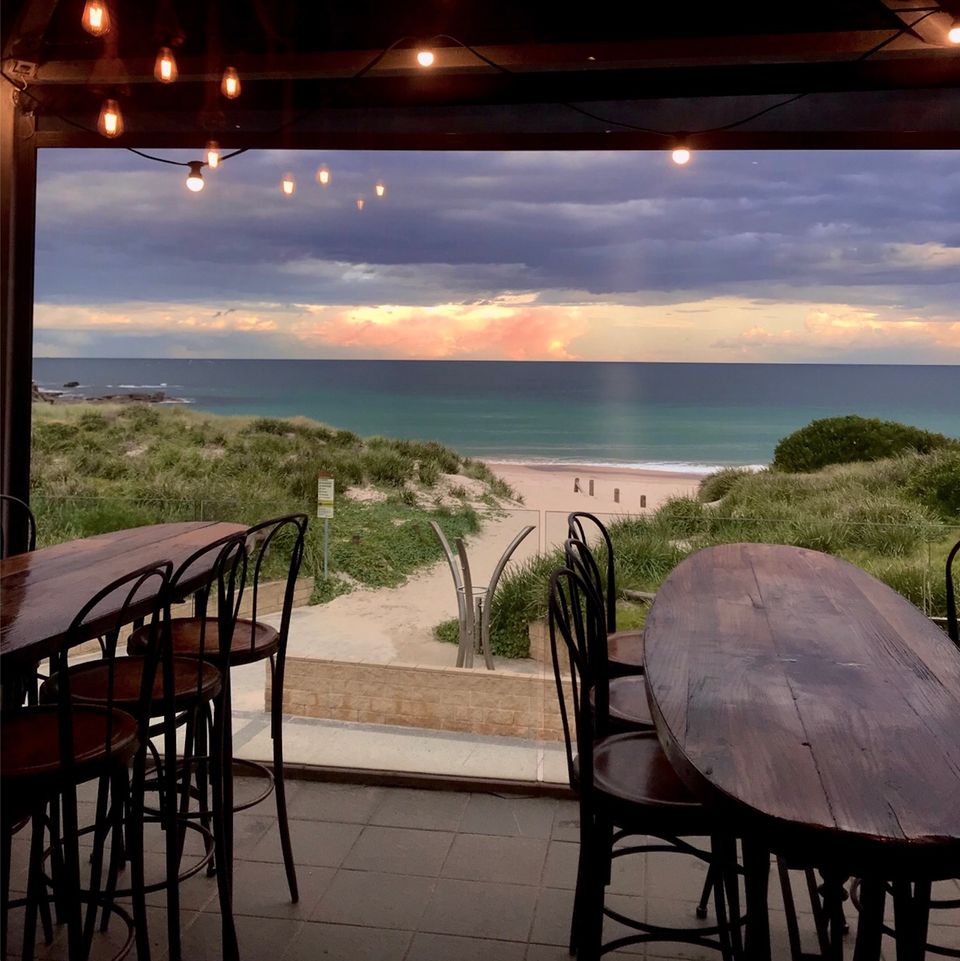 Steamers Bar and Grill in Wollongong.
Join the masked fun at
Pablo's Kitchen
on Saturday and Sunday and let Dad kick up his heels with a Mexican fiesta of tacos and tequila. This Leichhardt restaurant sets the tone for Father's Day celebrations with a masked dinner party, in vibrant surrounds of neon lighting, shabby chic brick and recycled timber walls.
Be creative, there's a prize for the best mask, along with Happy Hour beers and sophisticated South American fare. Think dishes like barbeque chipotle chicken tacos, washed down with a dirty double shot Margarita; or beef brisket empanadas with onion, potato and salsa.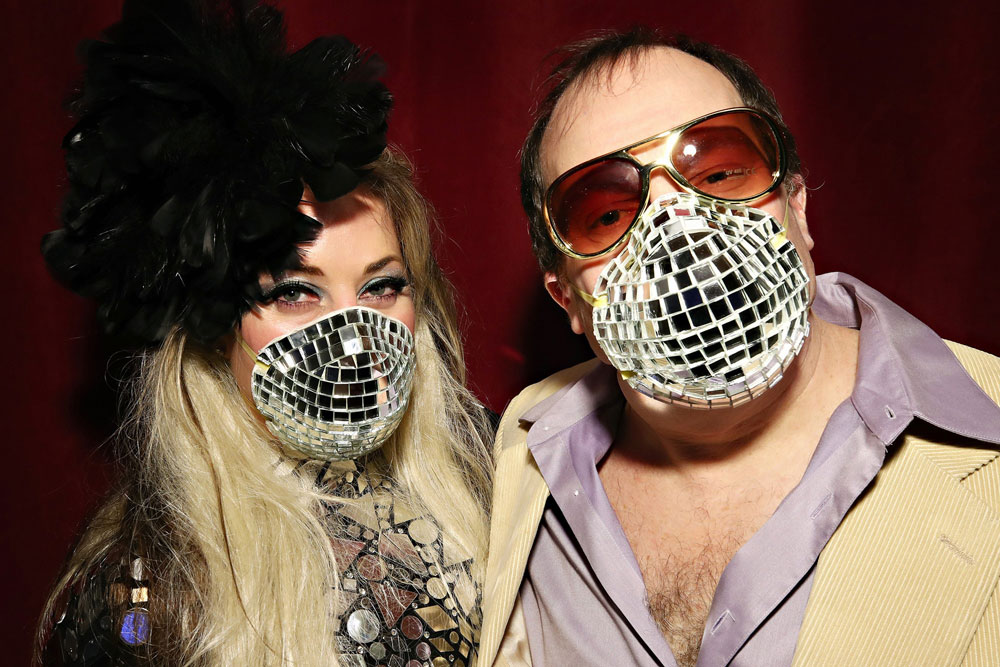 Get your mask on at Pablo's Kitchen.
Some superheroes don't wear capes…they are called Dad! Take your Caped Crusader to
4 Hearts Brewing
in Ipswich this Sunday for Breakfast in the Brewhouse; or for a later start, opt for a luxurious lunch at
Dovetails Restaurant.
Expect entrees such as crocodile tail with native herb seasoning, rosella compote, petit salad and lemon; before Dad slices into a perfectly cooked signature Wagyu rump steak, with peppercorn sauce, sautéed seasonal greens and fried chat potatoes. Spoil him with a divine dessert of broken chocolate tart, vanilla bean ice cream and fresh berry salad.
Head to the hills…the Adelaide Hills, so Dad can enjoy lunch by the fire, overlooking the picturesque vineyard at
Mt Lofty Ranges
on Harris Road in Lenswood. Choose from a three-course lunch, or five-course degustation with matching wines available, as you relax in rustic, barn-like surrounds with wide timber decks, allowing sweeping valley landscape views.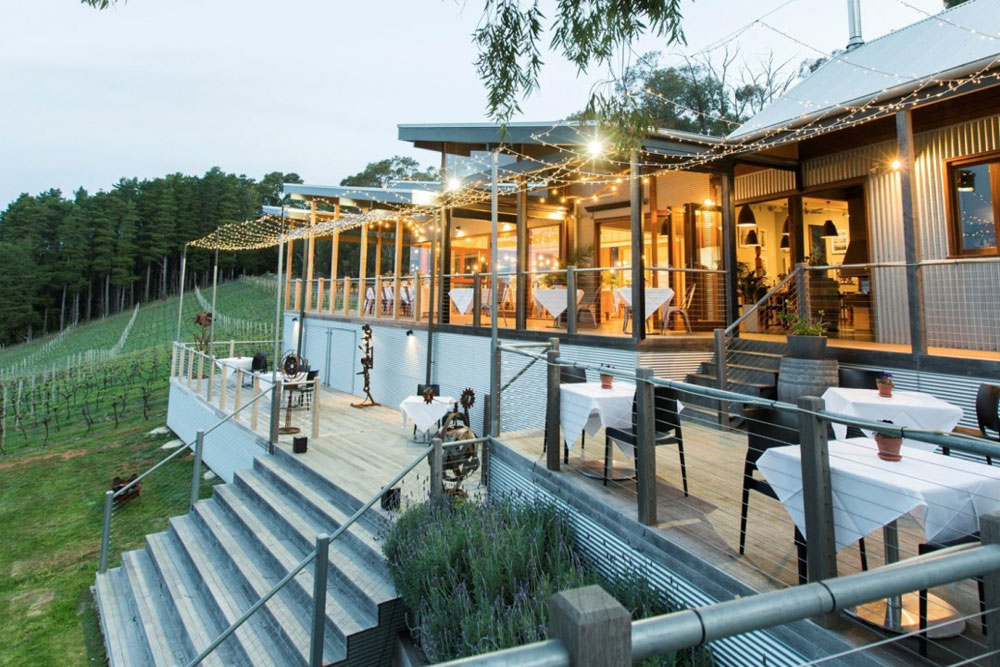 Mt Lofty Ranges Vineyard, in Lenswood.
Kick start your feast with raw Najobe beef, fermented chilli, pine nuts, perilla and pear; followed by flathead, smoked cauliflower, braised lettuce and Kinkawooka mussels. Treat Dad to an indulgent dessert of chocolate cremeux, Jerusalem artichoke parfait and salted caramel pecan.
Dad's first beer is on the house at
Firewater Grille
on St Georges Terrace in Perth. Located in the lobby level of the Duxton Hotel, Firewater is an elegant and stylish part of the city's dining scene with its retro-style cocktail bar and spacious restaurant area.
If Dad is serious about his food, treat him to the carvery lunch buffet; or book in for dinner by the cascading water feature and choose from an a la carte menu, boasting entrees like salmon sashimi and seared venison kangaroo. For the main affair, perhaps try slow-cooked spiced lamb leg, rice, raita and mango chutney.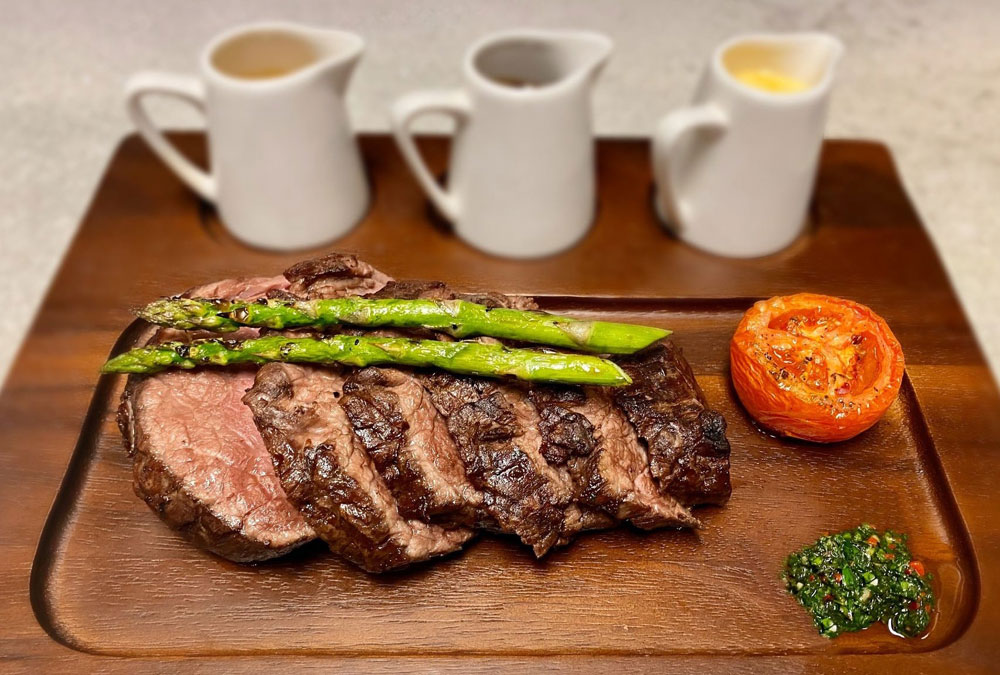 Firewater Grille's Chateaubriand...ideal for Father's Day.
Just remember…the best advice Dad ever gave you was when he said 'Don't tell your Mum!' For a great restaurant to celebrate Father's Day near you, select your region below: