No big celebration is complete without delicious finger food to accompany the best wine and cocktails – and New Year's Eve is no exception.
Finger food has been around for a long time and over the years, recipes have gained more sophistication and elegance. As the name suggests they were originally designed to be eaten with one hand, so guests could still hold their drink with the other.
To help cater for your big New Year's Eve bash, we've put together eight beautiful bites to tempt your tastebuds.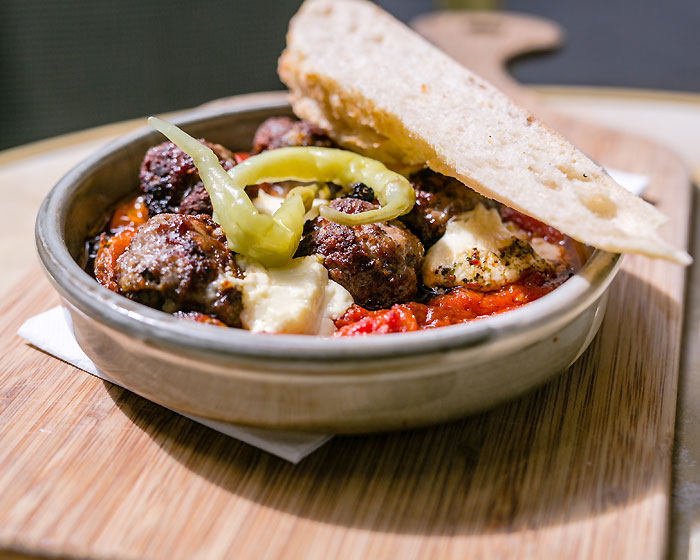 Tucked down a Melbourne laneway, Syracuse Restaurant & Wine Bar evokes a wholly other time and place with ornate archways, soaring ceilings and chandeliers of a 19th Century bank creating an impression of grandeur. With a menu designed to match, this venue keeps the mood romantic and welcoming, with wine bottles displayed in various nooks and crannies and soft lighting.
From a diverse collection of a la carte and degustation dishes comes this New Year's Eve small bites recipe for Syracuse lamb meatballs with Napoli sauce – mighty little morsels of spiced lamb mince, oven baked in rich tomato sauce, topped with marinated feta, green olives and guindillas pepper, best served with toasted baguette slices.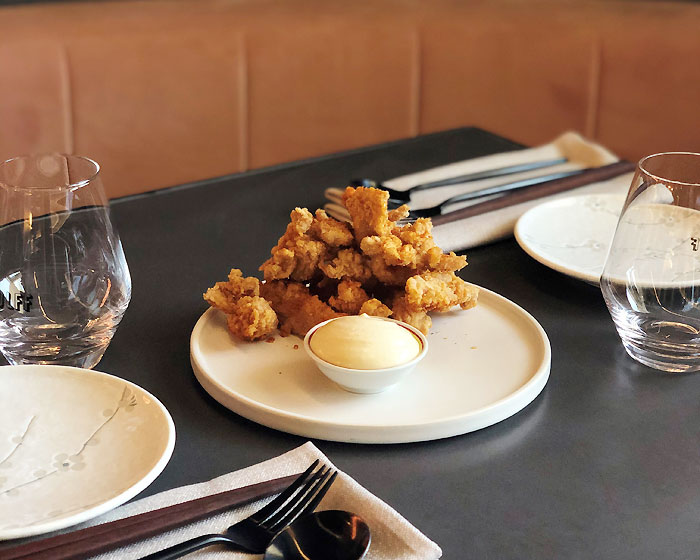 Imagine a small bar in Asia off the beaten track, where you can immerse yourself in authentic flavours such as
crispy chicken
with Japanese roasted garlic mayo.
Eddy + Wolff
on Ron Penhaligon Way in Robina, is named after the two streets the Vietnamese owners grew up on and offers a sense of belonging and connection to where it all started.
Their chicken bites recipe is Asian fusion at its best - golden deep-fried chicken thigh pieces sprinkled with Chinese five spice, sea salt and chilli powder – ready to be dipped into a creamy, garlicky mayonnaise. Guests will be partying like its 1999 with finger food like this on offer!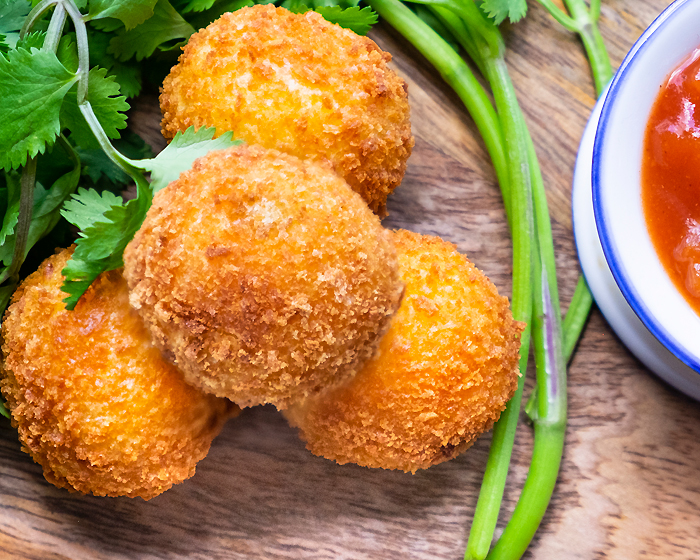 Arancini are savoury stuffed rice balls, coated with breadcrumbs and deep fried, making them the perfect one-hand canapé to allow you to enjoy a glass of Champagne with the other. These truffle, mushroom and Parmesan arancini balls are mighty little morsels that will have first-footers wishing 2020 came around every weekend.
CNI Catering in Sydney brings us this recipe from its stable of canapés, catering from boardroom breakfast meetings and team building days, to weddings, large events and functions. With more than 35 years in the hospitality industry, director Ivan Shatford works with a blend of fresh seasonal produce, innovative techniques and the culinary passion of a tight-knit team, to provide just the right catering options for any occasion.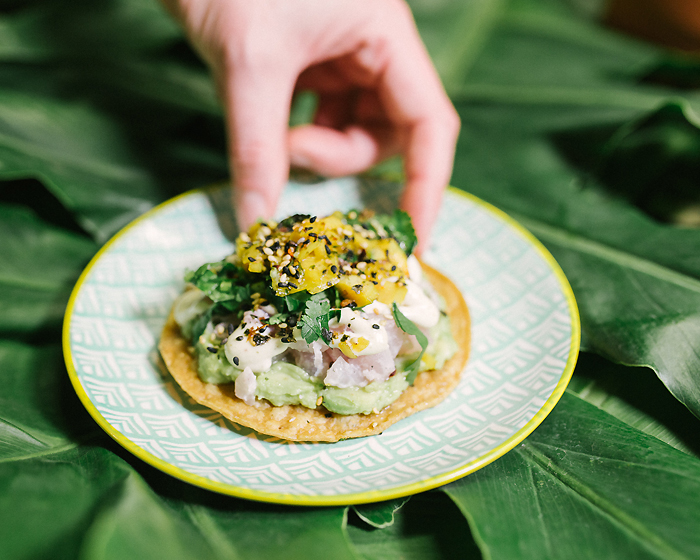 With a fun, coastal attitude and vibrant flavours, Fremantle food truck Eat No Evil Street Food and Catering wows Perth foodies with art on the plate and these ceviche snapper tostadas with coconut and apple are no exception.
They need to be served fresh and cold, straight after plating to keep the tortillas crisp. They're real crowd favourites – ideal for your New Year's Eve cocktail party – so make lots!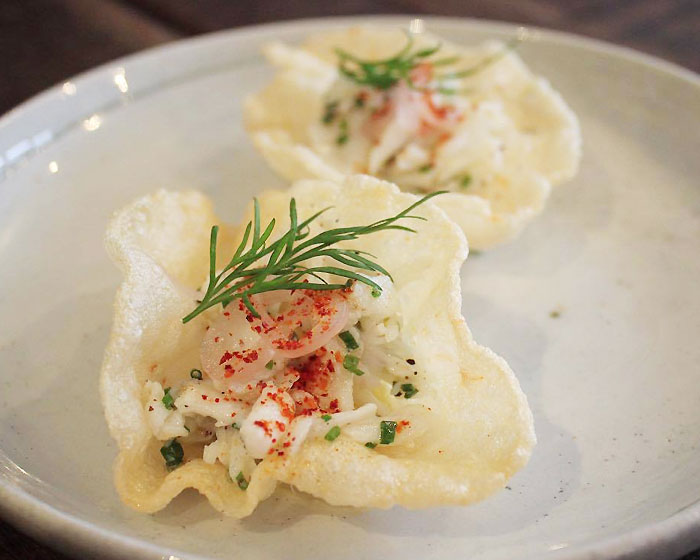 These spanner crab and prawn crackers need some prior preparation, with the crackers made at least one day ahead, but are well worth the effort. The base of the cracker mix is tapioca flour, raw prawn meat, chilli, ginger and Chardonnay vinegar, making them light and crunchy; topped with pickled shallots and cooked crab meat.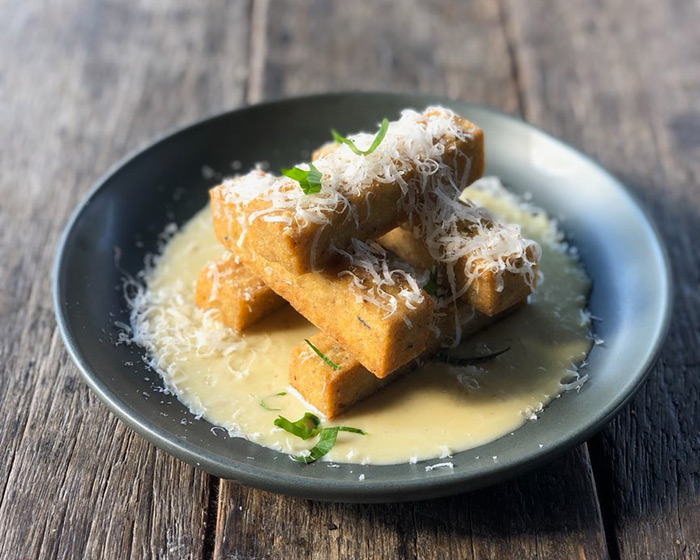 Drawing an after-five crowd, Locale Pizzeria Deakin on Hopetoun Circuit in Deakin provides inspired Italian dining to Canberra locals. Encouraging guests to take time over handmade pasta and pizza cooked in a wood-fired oven, Chef Kevin Rhind's recipe for Parmesan polenta chips with gorgonzola fondue is a sure-fire way to ring in 2020.
The crispy and golden polenta chips are sure to disappear as quickly as they hit the table, smothered in the gorgeous creamy and rich fondue.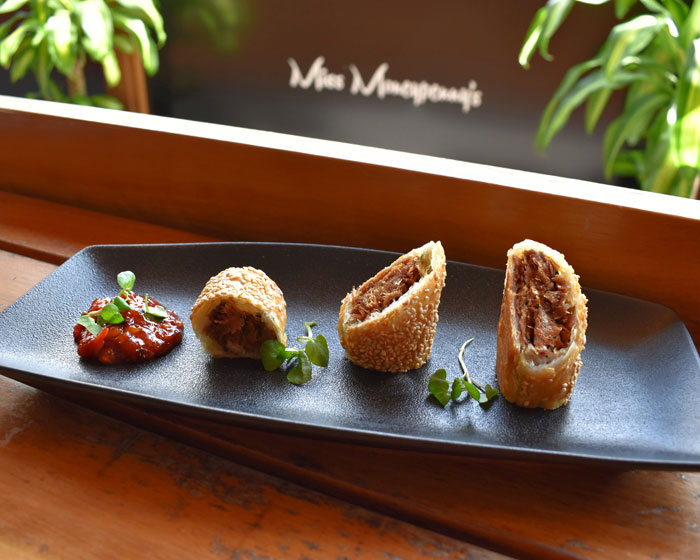 A distinctly Australian take on the humble sausage roll and sauce – using Brisbane Valley quail and a native bush tomato chutney, this is definitely the ultimate food you can eat with one hand. Miss Moneypenny's Noosa on Hastings Street is sure to be buzzing come December 31, as visitors and locals alike prepare to ring in 2020 at this semi-alfresco venue.
An ideal place to try a new cocktail and enjoy a delicious meal, Chef Gene Quinlan also provides the opportunity to recreate a slice of Noosa life at home with his creative sausage roll recipe, which is bound to have guests guessing as to the ingredients!
Perched on the edge of Sydney's sparkling harbour overlooking Woolloomooloo Wharf is contemporary seafood restaurant Manta Restaurant and Bar. This decade-old venue creates memorable experiences with breath-taking harbour and skyline views, alongside a menu showcasing great Australian produce and sustainable fresh seafood.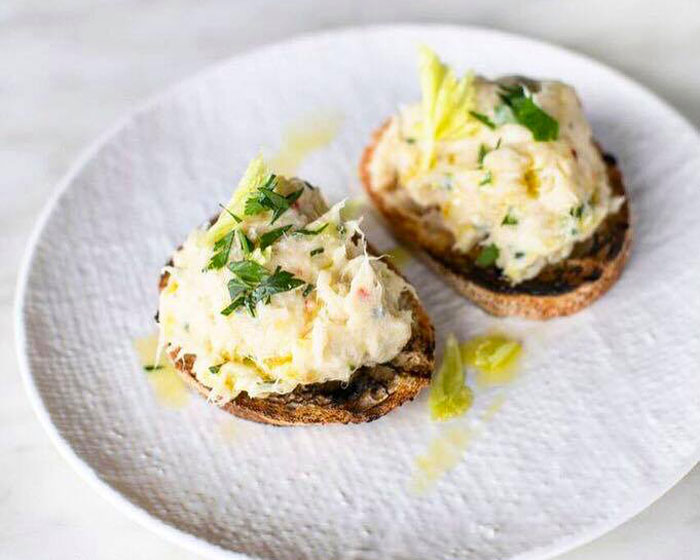 Chef Steve Hetherington serves up this dish of baccala crostini – toasted slices of sourdough topped with salt cod, anchovy paste, garlic, chives and herbs – as a light and tasty finger food to captivate appetites, while waiting for the countdown to another new year.
For more small bites to celebrate a big New Year, click here.