A glass of sparkling wine is the best way to celebrate a special occasion such as ringing in the New Year – just the sound of popping open a bottle feels festive.
"Always keep a bottle of champagne in the fridge for specials occasions. Sometimes, the special occasion is that you've got a bottle of champagne in the fridge!" - Hester Browne.
Whatever the reason, bubbles tickle the nose and the party with endless hours of good times. Here are six top drops to make your New Year's Eve sparkle as 2020 awaits.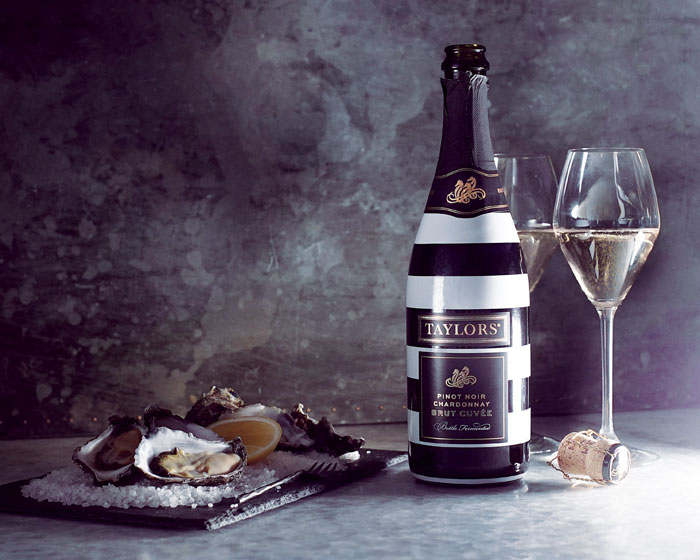 For three generations, Taylors Wines have crafted great Australian wines in the Clare Valley from their vineyard on Winery Road in Auburn. Understanding that truly great wines are made in the vineyard and the art of winemaking is to respect and capture the essence of each grape variety, Taylors has been recognised as the world's number one winery by the World Association of Wine Writers and Journalists in the 2017 ranking of wines and spirits.
Taylors Pinot Noir Chardonnay Brut Cuvee NV is a premium bottle, crafted from classic varieties of Pinot Noir and Chardonnay; displaying clean, vivacious citrus flavours with an underlying creamy character and delicate mousse – all hallmarks of a fine sparkling wine. Overall, it is well balanced with nuances of crème brulee, quince and a tingling minerality accompanying the finish.
Two Tails Wines is an award-winning family-owned boutique vineyard, located in the village of Nana Glen within the beautiful Orara Valley, 20 minutes west of Coffs Harbour. Operating for 30 years, Two Tails showcases a unique variety of grapes such as Villard Blanc, Chambourcin and Jaquez, alongside more familiar styles such as Chardonnay and Muscat.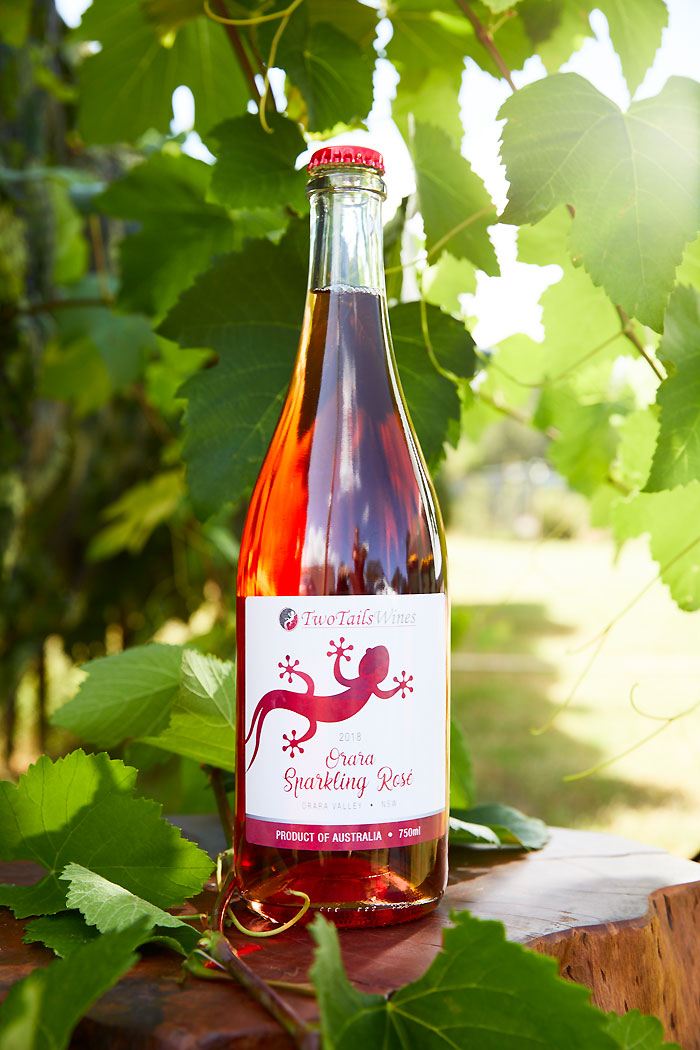 Bright ruby red in colour and showing defined notes of strawberry aromas with a hint of vanillin oak, Orara Sparkling Rosé is perfect for New Year's Eve celebrations and Summer fun. Made from hand-picked parcels of Chambourcin grapes and delicately carbonated, this sparkling rose has balanced acidity and is light and bubbly on the palate with a refreshing citrus, sweet finish.
A demi-sec red, it partners well with sweeter dishes, spicy food and flavoursome Asian and Indian fare. Think light desserts like strawberry mousse, sweet fresh fruit and soft cheese; or serve it chilled as an aperitif for any occasion.
Located on Chalk Hill Road in McLaren Vale, Angove Vineyards and Cellar Door produces a wide range of wines using sustainable and organic practices. This fifth-generation family business is a leader in the organic wine industry with its philosophy that natural healthy soils and vines lead to more flavourful and delicious wines.
Angove Organic Cuvee Brut is made from 100% Chardonnay grapes, picked early to ensure the vital acidity for a sparkling wine is retained. Light straw in colour with an effervescent bead, aromas of lifted citrus and Nashi pear are followed by a palate that is crisp and clean, with a subtle nuttiness.
Drink this bubbles on New Year's Eve with sustainably farmed, freshly shucked oysters, or cellar it for a celebration down the track.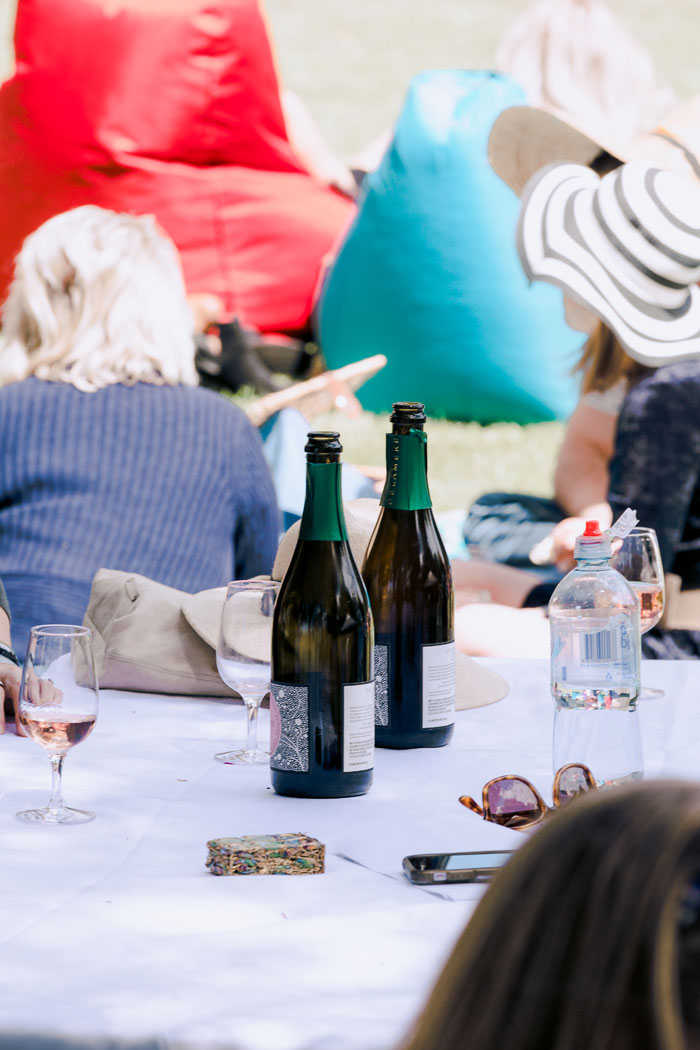 Close planted on the side of a steep, freezing cold hill, Delamere Tasmania is a vineyard that demands to be managed 100% by hand. Located in the Pipers River region in the north-east of the Apple Isle, the combination of soil and site are perfectly suited to Pinot Noir and Chardonnay grapes; used to produce Traditional Method sparkling wines that are estate grown and produced.
2013 was something of a rollercoaster harvest with some warm, dry days and rain before vintage leading to intense flavour in the fruit and high levels of complexity, as seen in the Delamere Blanc de Blancs. A mature and sophisticated sparkling with apple, lemon and notes of baking spice that flow into an extended rich and complex finish, enjoy on December 31 with foie gras on brioche, scallops, roast chicken or Portobello mushrooms with thyme and garlic butter.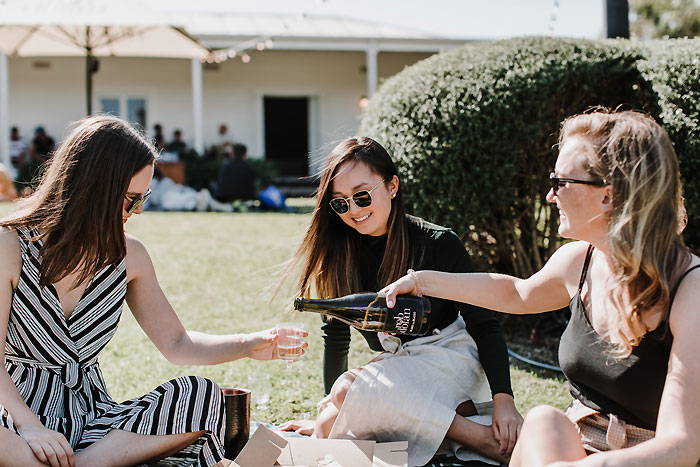 Real people, real wine, real character is the philosophy behind Rob Dolan Wines on Delaneys Road in South Warrandyte. Rob has been making wines in the Yarra Valley for more than 30 years and has played a pivotal role in the valley's evolution into one of Australia's most well-known wine producing regions.
His 2018 Black Label Blanc de Blanc has aromas of grapefruit, apple and a touch of white peach, while the palate is creamy and toasty with a hint of citrus fruit. Rob says 2018 was a quality vintage across all varieties making it a true benchmark vintage in the Yarra Valley, producing wines that will cellar well for many years.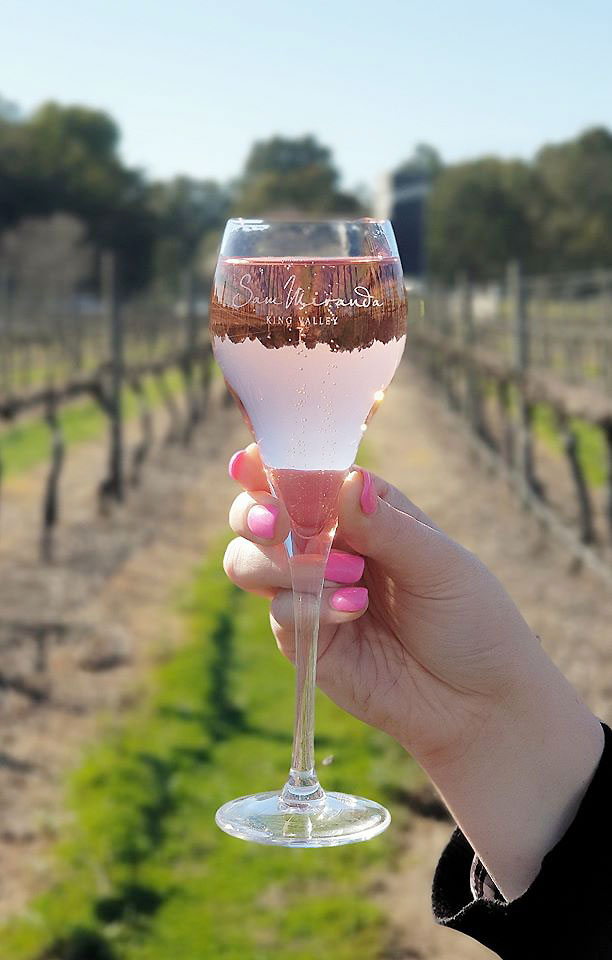 Family winemaking since 1939, Sam Miranda on Snow Road in the King Valley handcrafts a selection of premium wines including Sparkling Chardonnay, Pinot Noir, Prosecco, Sangiovese Rosata and Cabernet, Barbera Shiraz, Arneis, Semillon, Pinot Noir and Riesling.
Their very first release of Sam Miranda NB Prosato is a delicious savoury blend of King Valley Prosecco and Rosato. It is crisp, clean and fruity as well as being 'Drink Pink' – taste this new bubbly sensation this New Year's Eve and say hello to 2020 in style!