By Leigh O'Connor.
South American cuisine is immensely varied, with a dish for every climate and occasion. Like its vivacious people and culture, South American food is full of bright colours – brilliant greens, reds and purples that tango on your tastebuds.
Corn, tomatoes, pumpkin, chillies and potatoes all feature heavily in cooking in their different shades of colour, contributing to the lively palette of local villages and cities.
A vital part of the social fabric of life, South Americans eat not just to be sustained but to party, to mourn and to connect with family and friends. From Brazilian churrasco to Peruvian ceviche, there is something for all taste and appetites… we've put together five recipes to try at home for a South American fiesta of your own.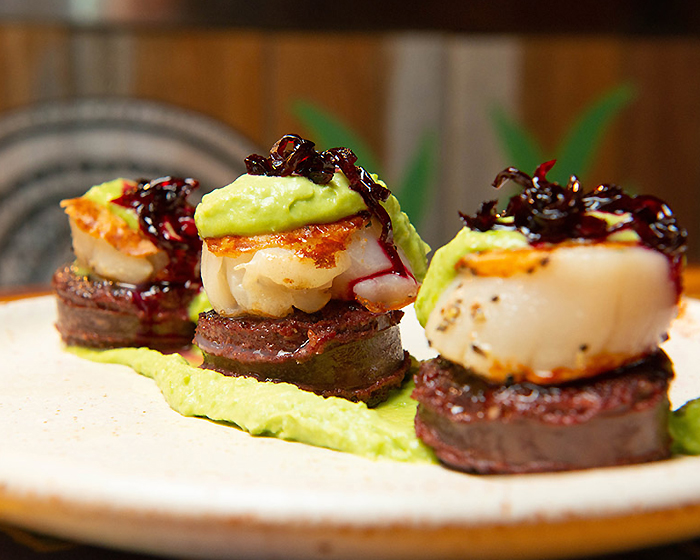 Bringing the concept of a South American tapas bar to Adelaide's CBD, Cumbia Bar & Kitchen on Grote Street offers a global gastronomic experience, fusing traditional flavours with a contemporary Australian edge. Chef Salvo Pittelli brings us his recipe for Vieras; scallops, morcilla, pea puree and beetroot jam, using Spanish blood sausage.
Sitting pretty on a base of smooth and minty pea puree, the morcilla is topped with perfectly seared scallops, while the caramelised beetroot jam adds a sweet, but earthy flavour to the dish. Much like the English version of black pudding, morcilla is spiced with a gentle tang and has a crumbly texture when cooked.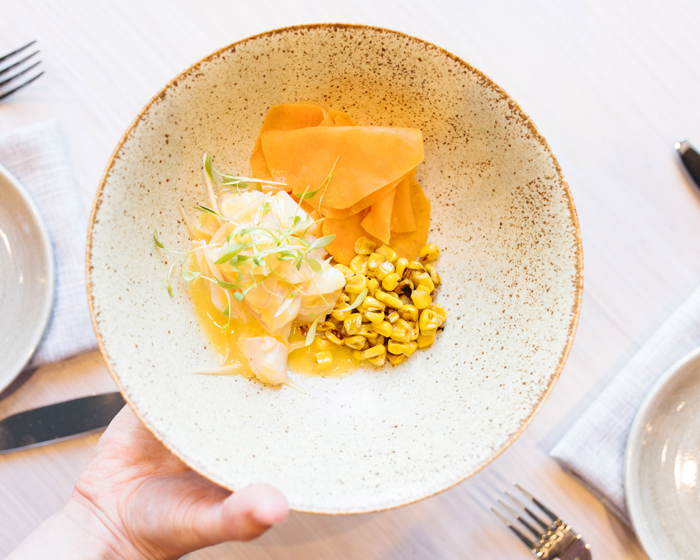 Uma Restaurant brings the spirit of Incan heritage to Perth from its location inside Pan Pacific Hotel on Adelaide Terrace. Blending authentic Peruvian fare – which melds the flavours of Japanese, Chinese and Spanish cuisine – with the freshest of Western Australian produce, Chef Alejandro Saravia's menu serves up dishes such as this recipe for Peruvian ceviche.
Ceviche has been one of South America's best-kept secrets for centuries but is now an increasingly popular appetiser with its clean, fresh citrus flavours and delicious cubes of lightly cured fresh fish.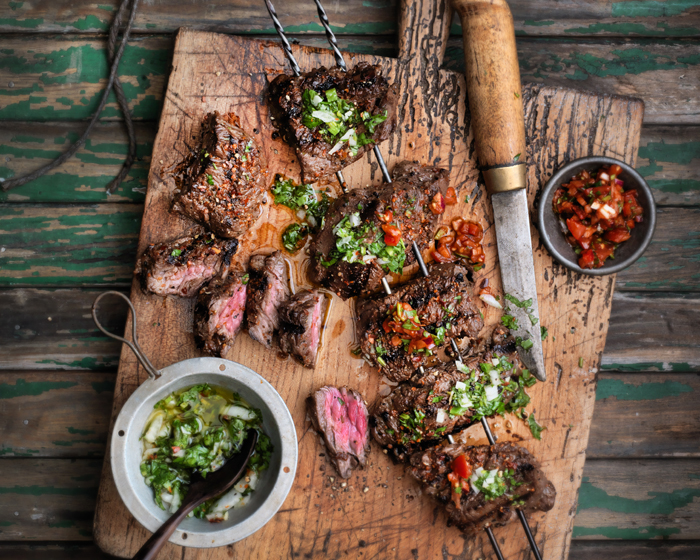 Generally, cut straight from the skewer to the plate, churrasco – Brazil's answer to the barbeque – is cooked on an open flame to showcase the natural flavour of the meat. This Brazilian churrasco with three sauces recipe uses beef skirt, flank or bavette steak, marinated in a garlic, lime, red wine vinegar, pepper, chilli and Worcestershire mixture overnight.
The meat is accompanied by creamy aji verde sauce, chimichurri and smoky tomato capsicum salsa and is sure to turn your next gathering into a carnival experience, as tastebuds tingle in anticipation as the smoky skewers arrive at the table.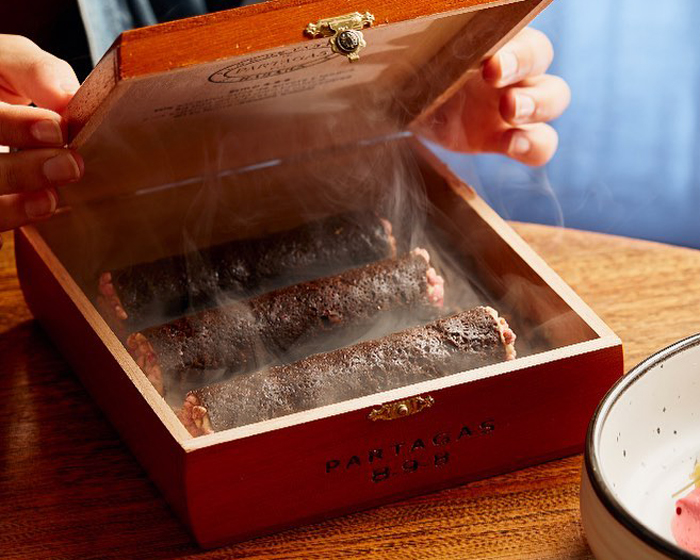 Sweet lovers will be blown away by these black sesame and chocolate cigars with Dulce de Leche mousse, from Richmond North restaurant ONDA Bar & Eatery. Sitting along iconic Bridge Road and with a name meaning 'vibes' in Spanish, ONDA fuses good energy with soulful food and cheeky cocktails like a signature spiced grapefruit Margarita.
These cigars are not for the faint-hearted cook, but the results speak for themselves, as crunchy brandy snap textured cylinders provide the perfect foil for the moreish caramel filling.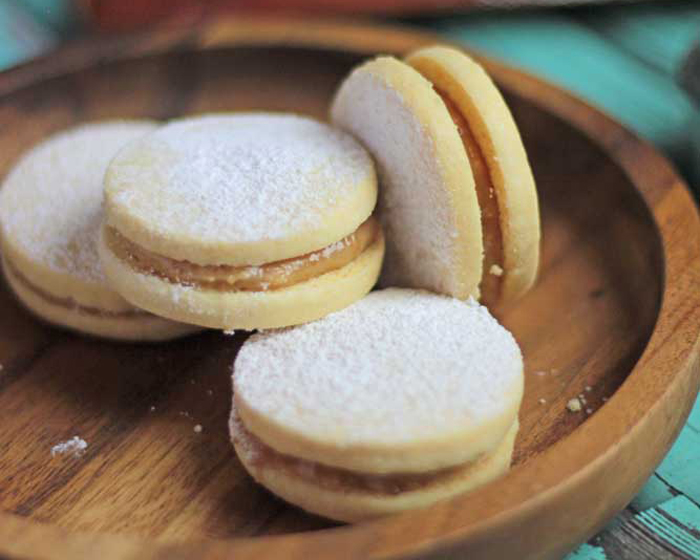 Alfajores with Dulce de Leche are one of the most under-rated pastries and a real South American gem. My Kitchen Stories' version delivers a melting shortbread biscuit sandwich, with an easy caramel cream made from a tin of condensed milk, in between.
A simple and relatively quick sweet crumbly biscuit to make, these alfajores will become a firm family favourite and a great gift, keep them in an air-tight container if you have any leftover!
Still looking for the right dish to salsa your way around South America, click here for more recipes.