By Leigh O'Connor.
In his last year of high school in Argentina, Mauro Callegari was required to complete an assignment on Australia. The more he researched our land Down Under, the more he was drawn to it.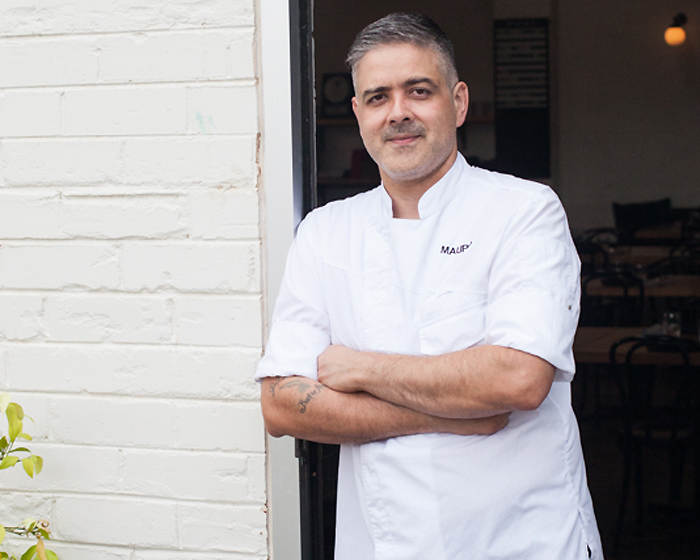 "There was just so much to do [in Australia] and the place looked so diverse – the beaches, the landscapes," he explains. "I can remember looking through so many brochures, it was definitely a place I wanted to go."
Years later, while working in London at Parliament House, friends told him that the Sofitel in Melbourne's CBD was looking for Chefs, so he flew to Australia to apply.
"I never imagined I would end up living here."
Now Chef at The Independent Gembrook, he has designed a modern Argentinian menu with sophistication and flair, harvested from working in highly regarded kitchens in Melbourne, London and Buenos Aires.
Mauro's kitchen skills developed early under the watchful eye of his mother in the Callegari family restaurant in the Buenos Aires suburb of La Paternal – notable for being where Diego Maradona first played professional soccer.
"I started cooking when I was 11 with my Mother and Grandmother every Sunday, for the whole family," he says. "Then I began to cook more and more at Mum's restaurant, I found the whole hospitality experience entertaining… through cooking I was entertaining people."
Mauro says his Mother's best advice to him wasn't related to cooking:
"She told me to never go to bed angry, and she has been right so many times. If I was to describe my Mum, it would be that she is very thoughtful and always insightful. Over the years, she has told me to question myself, to assess the whole situation and to ensure I knew I was doing the right thing.
"I think she always wanted me to live an honest life and to live without regret."
His fondest memory of cooking is when he was six or seven-years-old and helped his Mum make ricotta ravioli with beef ragu.
"We used to enjoy this dish every Sunday with the whole family and I can remember making it together, just the two of us."
While most of us immediately think of barbequed meat cooked over coals, served with salads, potatoes and chimichurri when Argentinian cuisine is mentioned, Mauro says it is so much more than that.
"I think it is unfair to describe Argentinian food as just that because we have such an influence from so many European immigrants. Tapas, plates of pasta, offal and our rice dishes bring the whole meal together, not just barbequed meat.
"Australians find our cuisine interesting and I also think it suits the lifestyle as Aussies enjoy getting together. They can create an excuse for almost any reason to get together, share a few dishes and drinks to celebrate… many of our dishes also go very well with drinking."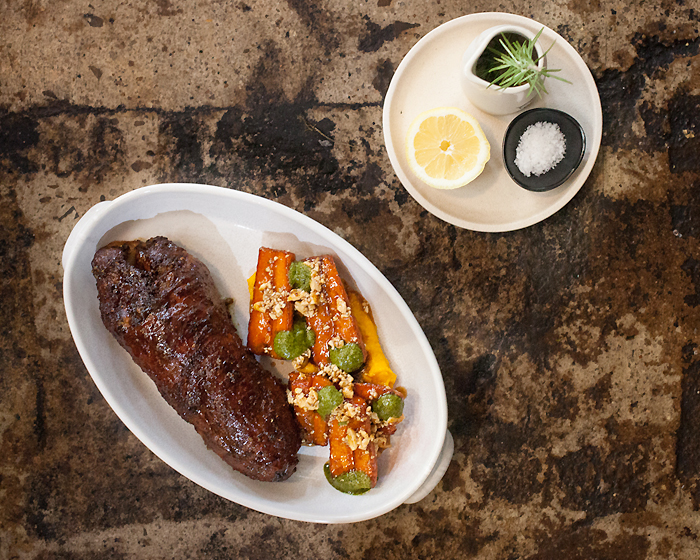 Mauro shares his recipe for Malbec braised lamb shoulder with AGFG and says it is an extremely popular choice on The Independent's menu.
"Patagonia is well known for their lamb. This dish is usually cooked on a 'cruz' – a cross-shaped formation resting over an open fire pit," Mauro explains. "This is my take on the dish – Cordero Patagonico. I have made it my own by braising the lamb with one of the best wines in the world, Argentinian Malbec.
"When people eat this lamb at the restaurant, they are always impressed. To begin with, it's a specialty piece of meat, but when blended with a perfect balance of spices and slow cooking time – it's a dish that always has you going back for me."
With the Gembrook restaurant recently celebrating its fifth birthday, Mauro is constantly working on improving his customers' dining experience, the dishes and drinks on offer, as well as mixing up the ambiance and making it a more comfortable environment to dine in.
So, what does a South American Chef do in his spare time? The answer is hardly surprising…
"My son and I love playing soccer in our favourite park. I also enjoy writing, boxing and riding my motorbike through the Dandenongs."
This is one Chef packing a punch not only in the kitchen but also in life.