Australia's animal capital
Few capital cities the size of Canberra is home to as many wildlife reserves, parks, zoos and sanctuaries as is Canberra itself. Home to Australia's national zoo, aquarium and reptile centre, you are guaranteed to find creatures of all shapes and sizes, with the chance to get up and close to some of Australia's most famous animals.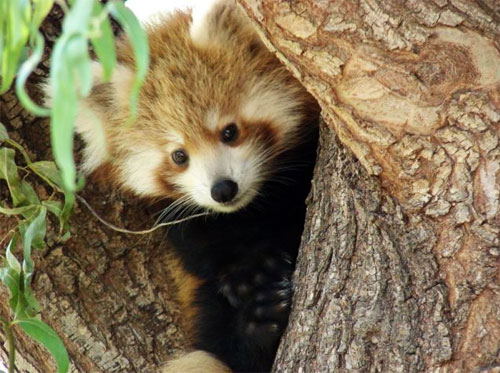 Wildlife in the ACT
What better way to begin your animal adventure than with a trip to the National Zoo and Aquarium. Due to the compact size of the ACT, the National Zoo and Aquarium is Australia's only combined zoo and aquarium, so ensure you have a full day to see everything. With the country's largest collection of big cats, giraffes and bears combined with the largest inland aquarium and its inhabiting marine creatures, your schedule will be far from boring. Hand feed a 110 kg Sumatran tiger, have the brown bears lick honey from your hands or get up and close with a hug from a python. If that doesn't take your fancy, a nice walk around the zoo observing the animals rather than making friends with them is just as exciting.
In the aquarium, hand feed the tawny nurse shark, enjoy the rainbow of Barrier Reef fish as they zip by and make your way around the lower floors to see the creatures that inhabit in and around the freshwater rivers and lakes.
To get your fix of all things scaly and slimy, head to Canberra's Australian Reptile Centre, where you can come face to face with some of the country's best known reptiles and amphibians. Established in 1998, this non for profit establishment is home to a wide array of reptile species, including rare and endangered species. Here you will find some of Australia's deadliest reptiles like the Taipan and Death Adder as well as one of the world's largest snakes, the Scrub Python.
For more Aussie wildlife adventures, click here