These days it's hard to know what we should be really putting into our bodies – the number of diets out there is mind-blowing!
Low-carb, no-carb, keto, paleo, Mediterranean, plant-based… there's a diet with your name on it. If 2019 was the year that officially turned zucchini noodles, cauliflower rice and chia seeds mainstream, what's in store for the next 12 months?
As wellness trends continue to rise and we try to be more conscious about our health, we've put together five wholesome recipes to set you on the path to clean living:
Brown, green, yellow, red or black – lentils are low in calories, rich in iron and folate and an excellent source of protein. Move over chickpeas, lentils are now the coolest legume, packing health-promoting polyphenols, which may reduce several heart disease risk factors.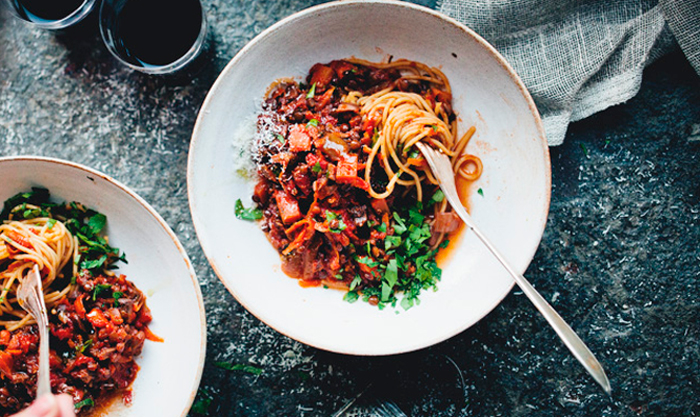 Try this recipe for black lentil and vegetable bolognese, which has a textured, chunky and deeply flavoured sauce made from herbs and red wine. The black lentils stay intact in the sauce and work as a replacement for meat in a traditional Bolognese ragu; adding protein and a nice, soft consistency.
It's also a great way to get more vegetables into your diet with onion, garlic, carrots, celery, green olives and crushed tomatoes used to make the sauce.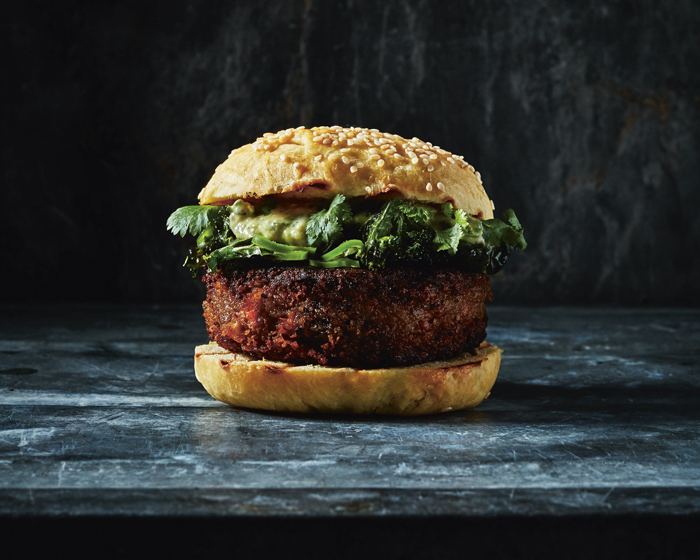 Who doesn't love a good burger? This lentil and charcoal roasted carrot burger with roasted kale and green banana guacamole is more than satisfying, with the patty made from red lentils, roasted walnuts, oven-baked onions and coriander.
The green banana guacamole can also be used as a dip, while charcoal roasting the carrot creates an incredibly intense flavour, which can be achieved by throwing the vegetables straight onto the charcoal while it is still actively flaming.
Just make sure you use charcoal or wood that has not been chemically treated.
Once considered a North African delicacy, couscous is now eaten all over the world. Israeli, or pearl couscous is about the size of a peppercorn and takes a little longer to cook, with a nutty flavour and texture.
Blu Gourmet pearl couscous salad is an ideal accompaniment to any meal, with the crunch of roasted cashew nuts, corn kernels, green beans and cooked pumpkin cubes. Try it with your perfectly cooked steak, or perhaps grilled chicken breast; or just go green and add a few more vegetables to the mix.
Quinoa dates back almost 4000 years when the Incas first realised the seed was fit for human consumption – they believed it increased the stamina of their warriors. One of the most protein-rich foods we can eat, quinoa contains all nine essential amino acids and almost twice as much fibre as most other grains.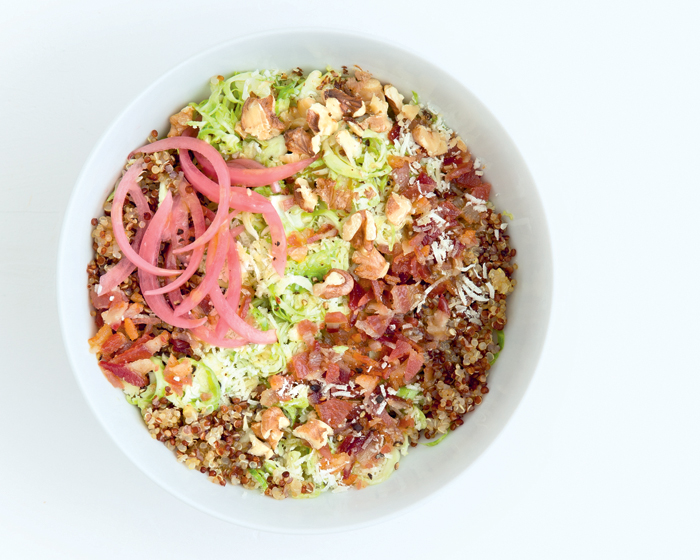 This Brussel sprouts and bacon grain bowl has a Dijon dressing and side of pickled red onions, while toasted walnuts and Parmesan cheese add a rich, nutty flavour that are sure to tempt even the most discerning family members.
Chia seeds are among the healthiest foods on the planet and a staple in many breakfast plates around the country. They're loaded with nutrients that can have important benefits for your body and brain such as antioxidants, fibre, protein, calcium, manganese, magnesium and phosphorus.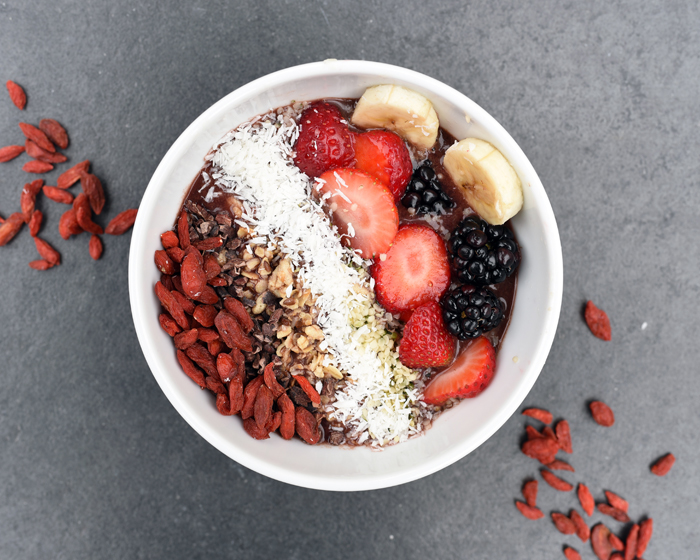 Kickstart your day with this superfood breakfast bowl of chia, rolled oats, almonds, granola, raspberries, honey and banana – sure to give you enough energy to power through until lunchtime.
We've just scratched the surface of all the wholesome food that is out there… for more recipes, click here.