See the southern hemisphere's only giant panda
There are plenty of places around Adelaide and across South Australia where you can get up and close with a wide range of native birds, animals and marine life.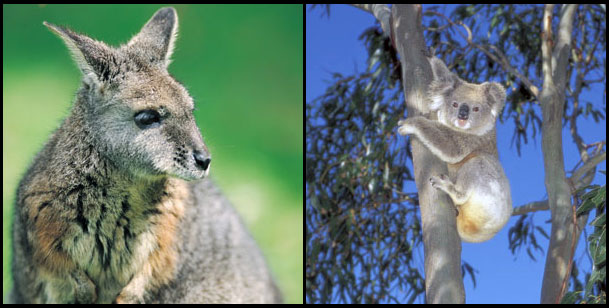 Where can I see wildlife in South Australia?
Situated off Victor Harbor, the penguin centre on Granite Island is home to a colony of fairy penguins who are tended to when sick or injured. Granite Island also runs a penguin tour at dusk, when the penguins come ashore from a days fishing.
The waters of South Australia's Eyre Peninsula are full of wondrous marine life, with the chance to swim amongst and interact with dolphins and sea lions. Baird Bay plays host to South Australia's large colonies of sea lions and is an area for undertaking interactive swimming sessions with the sea mammals.
In order to see some of South Australia's native birdlife, head to the wetlands and coastal areas to the east of Adelaide. Here within the Mount Lofty Ranges, you will be able to see a variety of southern birds, including South Australia's native Adelaide Rosellas. The Fleurieu Peninsula contains a large number of good bird watching areas within a small area, with surrounding wetlands home to fairy penguins, goose and water birds.
To see the Southern Hemisphere's only giant pandas, head to Adelaide Zoo. This Zoo has more than 300 species, the stars of which are Wang Wang and Funi, the giant black and white cuddly creatures from China.
See more wildlife in Australia's sanctuaries and zoos here