Port Douglas Carnivale is a time for festivities and fun - certainly worth planning a trip up to tropical North Queensland, whether just for a weekend or longer stays to see more of the surrounding area. In between the excitement and events of Carnivale, be sure to pay a visit to local restaurants and experience nearby sight-seeing as well as all the obvious water activities to enjoy. The beauty of visiting Port Douglas is the close proximity to turquoise waters, making nearly every view a picturesque panorama worth keeping the camera hanging around your neck for and every holiday an exotic experience to remember. See our suggestions below of where to dine when staying in Port Douglas during the festival.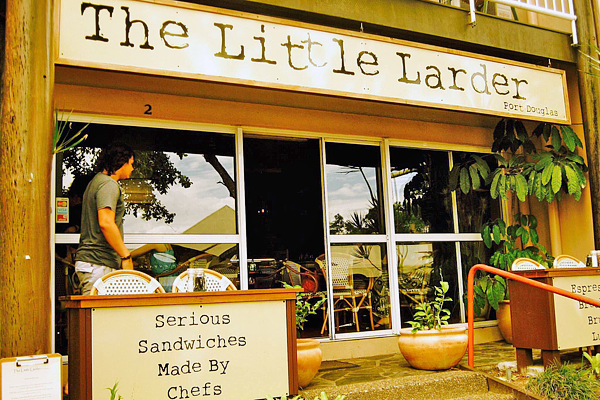 Begin with a leisurely morning walk before brunch at The Little Larder on Macrossan Street. Just a short distance back from the Esplanade, this café and boutique artisan product supplier is easily accessed and a great option for takeaway coffees or to linger and enjoy a friendly ambiance as locals come and go. Cool down with a freshly squeezed juice and treat yourself to a decadent serving of Nutella stuffed brioche French toast with cinnamon, vanilla, maple syrup and fresh strawberries.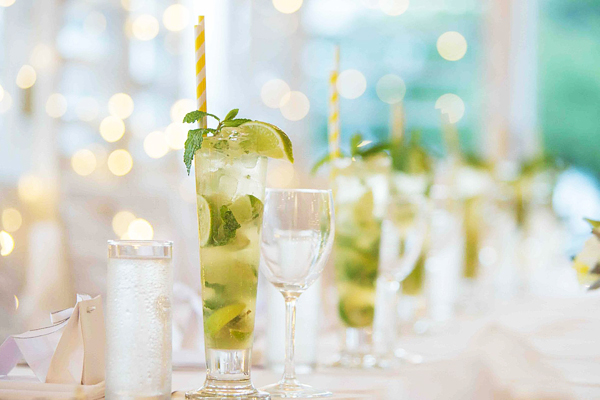 When hunger strikes again, enjoy a late lunch at Salsa Bar & Grill, the AGFG Regional Readers' Choice Winner for 2016. Situated on the popular Wharf Street precinct, Salsa Bar & Grill overlooks the beautiful waters of Port Douglas and certainly encourages all who visit to while away the day with cocktails enjoying a relaxed tropical experience. Inside décor is reminiscent of a Queensland-style beach house and it just feels right to stay longer, grazing over a decadent dessert tasting plate to share as the sun begins to sink.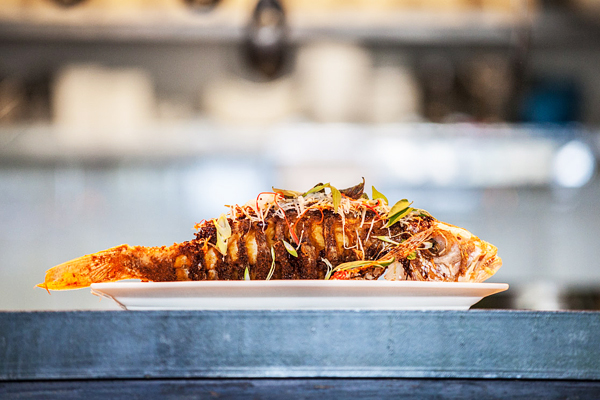 Taste the best of warm waters at 2016 Readers' Choice Winner for Seafood, 2 Fish Seafood Restaurant, another Macrossan Street establishment to reserve for a visit. 2 Fish showcases the clean, fresh flavours of the sea and tropics in mouth-watering combinations and is a quintessential Port Douglas venue. Order in traditional a la carte fashion from dishes like blue swimmer crab and pipi linguine pan tossed with chorizo, garlic and chilli or mix and match selected dishes to create your own tasting plate with their taster menu, available both lunch and dinner.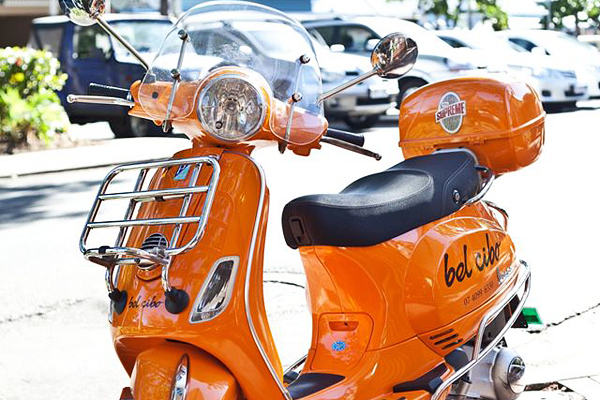 At the opposite end of Macrossan Street to 2 Fish Seafood Restaurant sits Saltwater Luxury Apartments, the home of bel cibo, Readers' Choice Winner 2016 for Italian cuisine. Set at mezzanine level of the building, visitors needn't speak Italian to understand that bel cibo stands for sumptuous dishes. Chef and Owner Andy Gray, formerly of ARIA in Sydney and 2 Fish in Port Douglas, creates intricate dishes equally defined by Italian traditions and the freshest local produce and seafood. Along with fresh pasta handmade on site, look out for the likes of seared scallops partnered with truffled cauliflower puree, pancetta, burnt butter and chives.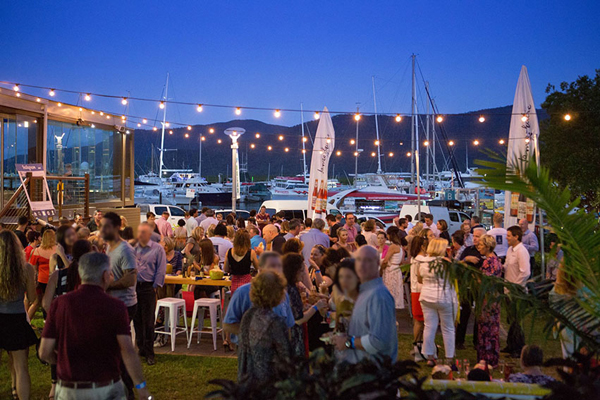 Should you find yourself over exploring Cairns for a day, leave the journey back to Port Douglas until later and snag yourself some freshly shucked oysters at North Bar and Kitchen for just a dollar! Available from 5pm every Thursday, Friday and Saturday nights, this deal for slippery delicacies located on site at the Cairns Shangri-La hotel in Pierpoint Road is not to be missed, running from 29th April through to 31st July. Enjoy alfresco dining on the wide deck by the marina harbour as striking watercraft bob gently at their moorings and the sun sets, casting an array of dazzling colours across the sky, or take to air-conditioned comfort inside where sandy tones provide a relaxed atmosphere with a touch of class.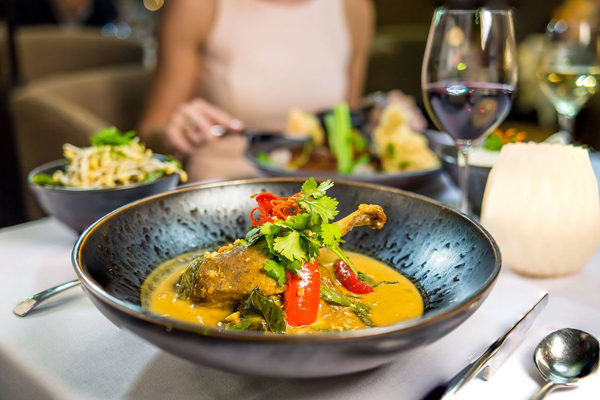 After finding your fill of oysters at North Bar, take a five minute walk over to Tamarind restaurant and dazzle your senses with an adventurous food fusion. This multi-award winning signature restaurant of Cairns' Reed Hotel Casino provides a sensory feast with ambient, low lighting and rich, Thai-inspired colours and décor. Changing regularly with the seasons, Tamarind's menu is complemented by an impressive Australian wine list, local and imported beers and spirits, and an innovative and enticing cocktail menu. Order a la carte with choices such as blow torched reef fish with lemon myrtle, coconut gel, pink grapefruit pearls, crispy coral, sea succulents and squid ink or indulge in Tamarind's seven course tasting menu for a true taste of the region.
Compiled by Annabel Rainsford, photography supplied, experiences by the AGFG Foodies.