Though the season in Australia has taken a cool turn, we don't have to give up absolutely everything we love to eat during the summer months. By this, we mean seafood, at least, is here to stay at any time of year. While eating fish and chips with oily fingers down on the beach while roasting our bodies red like a lobster may be off the cards, crowding around a crockpot of steaming prawn and noodle laksa with family and friends provokes entirely different imagery altogether. We have gathered up our woolies and our favourite cool-weather seafood dishes to ignite your fishy food fantasies and keep you warm once it starts to rain outside.
Bun Rieu Cua – Vietnamese Crab and Tomato Noodle Soup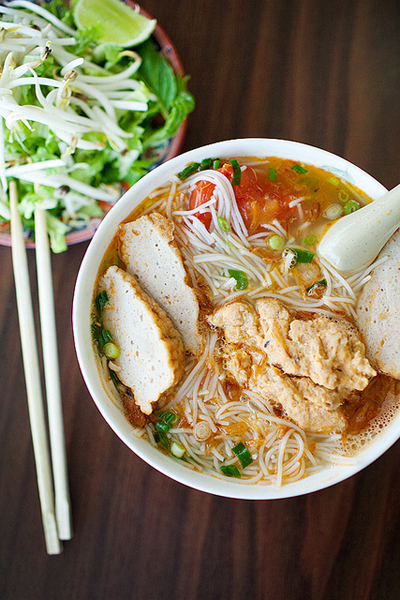 Relive tropical adventures across Asia with a bowl of steaming Bun Rieu Cua. Though the humidity can be pressing in many south-east Asian countries, the Vietnamese still delve into this soup as though it is soon to begin snowing. Thicken this mix or thin it out to enjoy the texture just the way you like with slippery vermicelli rice noodles adding a dash of fun.
Chermoula, Tomato and Fish Tagine – Chef Recipe by Jennifer Joyce from My Street Food Kitchen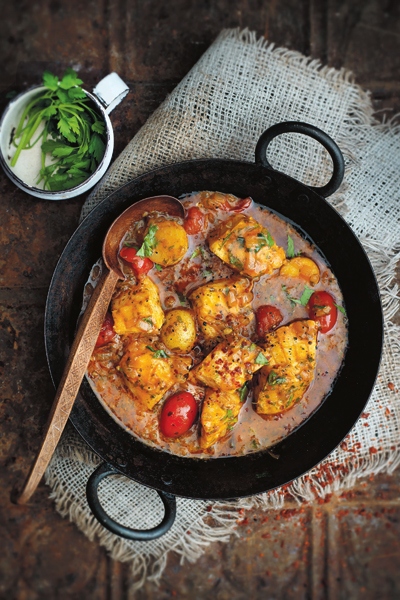 Follow the advice of Jennifer Joyce all the way to a Moroccan mirage of mouth-watering street food favourites and traverse back to find yourself wrapped in an embrace of paprika, cumin, coriander and ginger aromas. If the tantalising mix of warming herbs and spices doesn't help you to forget wild weather outside, then one taste surely will.
Moreton Bay Bug Tail, Gnocchi, Chestnut and Sage Cocotte – Chef Recipe by Romain Bapst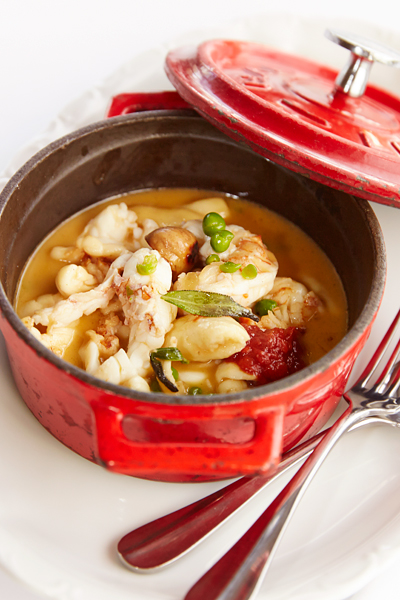 This is a shared meal the whole family can enjoy and the much acclaimed creation of chef from Lucete Bistro & Wine Bar, Romain Bapst. It is a passionate fusion of Modern Australian and Italian cuisines with fresh Australian produce that is sure to touch the soul. Feel the love as you gather at the dinner table, diving over and over again into this unbelievably tasty collection of good things.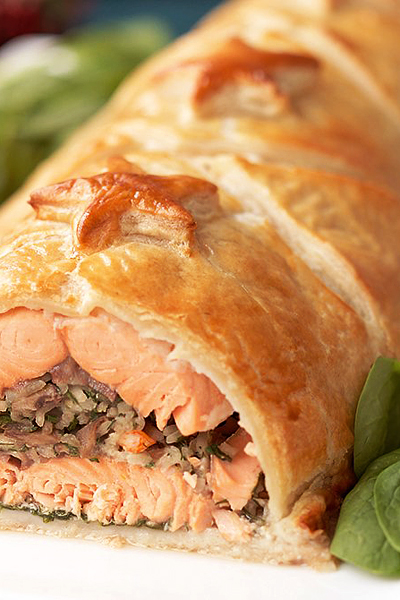 And that's a wrap! The salmon, that is. For a warm and hearty dish to serve with your favourite sides, jump on this recipe for chunky salmon coulibiac. We know this dish was made for long hard winters as it originates from Russia, plus it also looks as though the fillings have been tucked into bed underneath a thick doona of pastry – a cosy dish for wholesome eating.