By Leigh O'Connor.

The best time to visit wine country is during harvest season when the weather is a little cooler, the grapes are ripe and everywhere is bustling with activity.
Australian harvest season is from February to April, depending on weather and the rate each variety of grape ripens. The best wine growers are so familiar with the taste of ripeness that they can walk down a row tasting grapes and know intuitively when to pick.
Timing the harvest is the single most important decision a grower or winemaker takes each year. Wine grapes are much sweeter than table grapes and this sweetness level – from sucrose - determines the alcohol level.
Vineyard managers check the level every week leading up to harvest and sometimes every day, to ensure each part of the vineyard is harvested at the right time. In a poor vintage, rain causes the grapes to swell and ruin the careful balance of sweetness and acidity.
It's not just sweetness that matters - ripeness also means other parts of the grape such as the seeds, skin and stems have matured. Seeds taste less bitter and change colour from green to yellow when ripe and this makes the resulting tannin taste sweeter, which is known to affect a wine's finish or after taste.
Let's take a fly around Australia's wine regions and see what's happening as harvest time rolls around.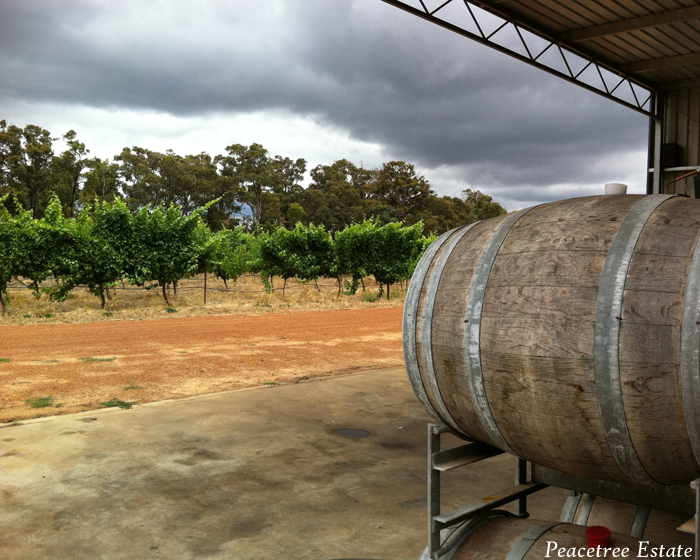 Western Wines:
A boutique, family-run winery in the heart of Margaret River, Peacetree Estate produces a portfolio of low preservative and acidity vintages using organic practices. Specialising in Cabernet Sauvignon, Sauvignon Blanc, Tempranillo and Pineau, Peacetree takes its name from olive trees that were planted at the same time as the first vines. Producing only 1500 cases a year following traditional methods with an emphasis on being chemical and pesticide free, expect wines like the 2011 Cab Sav Reserve with typical Margaret River characters of cassis, cherry, chocolate and mint, plus a soft and fruity palate.
With valley views out to the Indian Ocean, Glenmore Wines' five hectare vineyard is nestled into the sweeping landscapes of the Margaret River wine region. The north facing plot delivers an ideal place for grape-growing, with natural slopes and windbreaks providing protection from prevailing winds, resulting in an array of varietals being produced from the flagship Glenmore Cabernet Sauvignon to Petit Verdot. Other varieties such as Sauvignon Blanc and Chardonnay are produced onsite, using fruits sourced across the region from individual vineyards.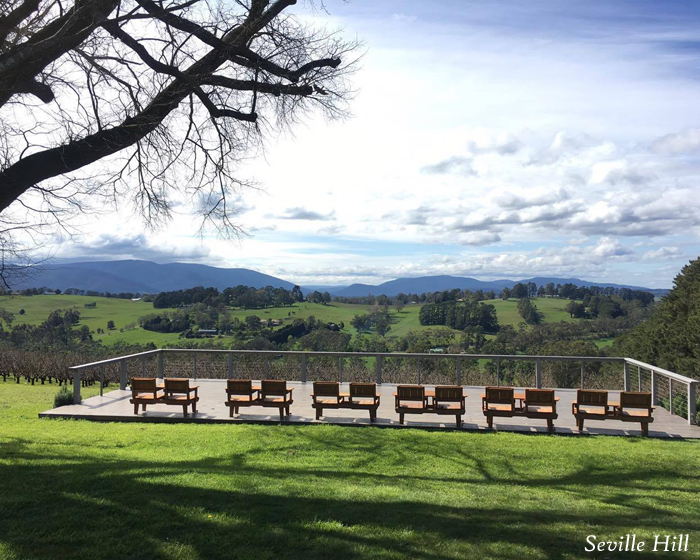 Victorian Vino:
Long, hot Summer days and balmy nights create amicable temperatures for LynneVale Estate fruits to flourish and develop full flavours. Just 10 minutes from the heart of Bendigo in Central Victoria, this boutique winery is usually one of the last in the area to harvest, as grapes are handpicked and handcrafted to produce highly-regarded wines that burst with signature flavour. The first vintage was produced in 2002 and since then, LynneVale has won many awards including their 2003 Cabernet Shiraz. Open for tasting on the weekend, make sure to dine in the restaurant overlooking the vineyards.
Perched atop a sunny hillside at the end of Paynes Road, Seville Hill Wines produces a line of premium boutique Yarra Valley wines. Home to rich red soils with valley breezes that cool fruit as it ripens, Seville was established in 1991, with a focus on elegant fruit driven reds and more recently whites, sparkling and dessert style wines. Cellar door visitors can bask on a platform deck by old English elms, overlooking a cherry orchard and distant mountains, while sampling drops such as the richly hued 2010 Cabernet Sauvignon, with aromas of berries, musk, mint and hints of cedar.
With mineral-rich soil and a gentle cool climate punctuated by sunny Summer days, Pierrepoint Wines specialises in Pinot Noir, Chardonnay and Pinot Gris wines. Located in the foothills of Mount Pierrepoint, this family-owned vineyard has been a Tarrington tourist stopover since 1998, where geese, ducks and chickens roam free as part of a chemical-free pest programme. The vines are tended with care, hand pruned in Spring, de-budded to reduce the yield and harvested in Autumn, to produce award-winning wines that can be tasted at the cellar door seven days a week, teamed with cheese platters and lunch.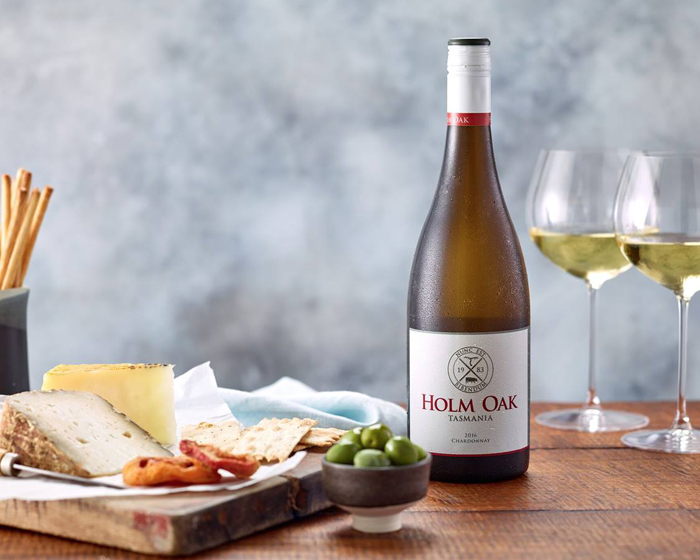 Tantalising Tasmania:
Exuding old world charm and rusticity, Holm Oak Vineyards sits on an elevated site in the charming Tamar Valley, above rolling vines fringed by grand English trees and fruit orchards. Producing crisp, cool climate wines, Holm Oak's cellar door is hard to resist with the thought of ten varietals to taste in a relaxed atmosphere. Sip wines ranging from dry to sweet or partake in a tasting of four contrasting styles of Pinot Noir, while passionate staff create a platter of local cheese and artisan terrine to graze on and watch the sun set from the spacious deck.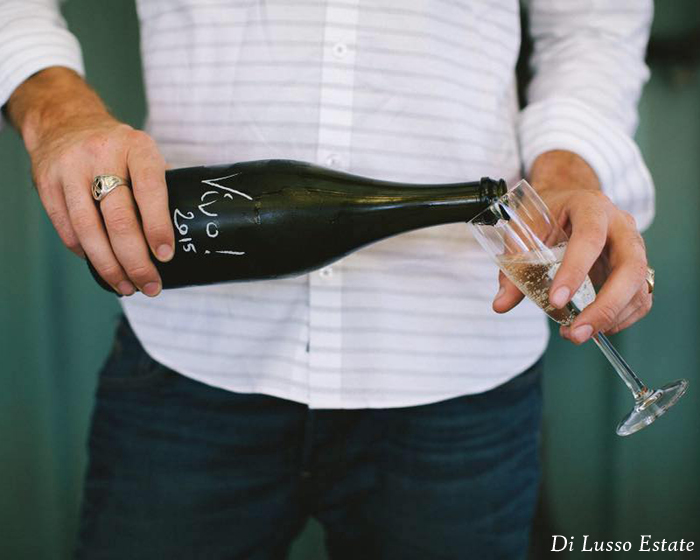 Photo: Jazelle Venter Photography.
Now for NSW:
Inspired by the wine and food of Italy, Di Lusso Estate boutique vineyard and winery carefully crafts nine varietals of grapes into a wide selection of dry reds and whites. Fringed on the northern outskirts of Mudgee, Di Lusso sits in picturesque surroundings of rolling hillsides, a peaceful lake and lush vines, where wines can be sampled in the cellar door or enjoyed at the onsite restaurant, Cucina. Producing up to 17 Italian varietals at once, expect drops such as Vino Rosso, Moscato, Pinot Grigio, Cabernet Sauvignon and Chardonnay, enjoyed with an ever-evolving menu showcasing local produce.
Crooked River Wines is a destination unto itself, situated in a pretty Gerringong valley just 90 minutes from Sydney. This family-owned and operated winery sits on volcanic alluvial soil - between the mountains and the sea - and offers wedding and function facilities with panoramic views from onsite restaurant, Oak Room Eleven. Book in for a wine tasting and sample best sellers like rich and elegant Saddleback Mountain Red, bold Illawarra Flame Cabernet Sauvignon, fragrant Chambourcin, or a fruity Chardonnay with undertones of nectarine and white peach.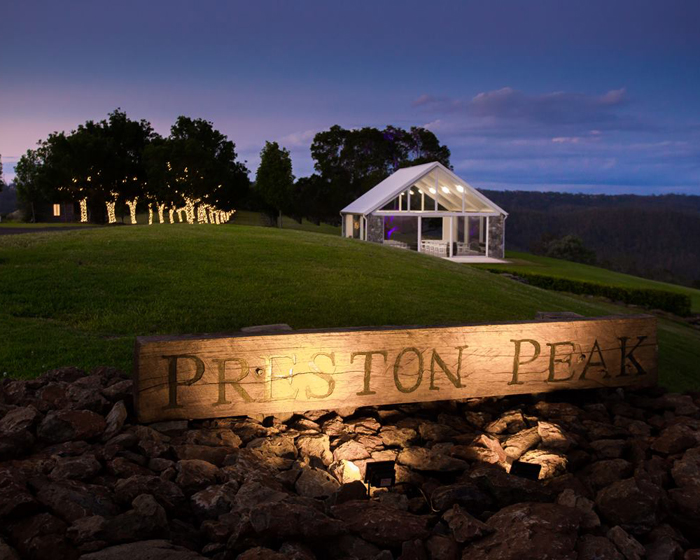 Quietly Queensland:
Perched on a stunning elevated position above the Great Dividing Range and Lockyer Valley, Preston Peak Wines boasts 330 hectares of vineyard and land, providing an extensive panorama over surrounding landscapes. The cellar door and function centre, just ten minutes out of Toowoomba, are well suited to hosting special occasions, as well as tastings of a broad variety of red, white, sparkling and fortified wines. Perhaps start with a fruity Wild Flower White with lychee and honeydew flavours, or savour the dark chocolate, plum and lavender notes of a deep ruby Sagrantino.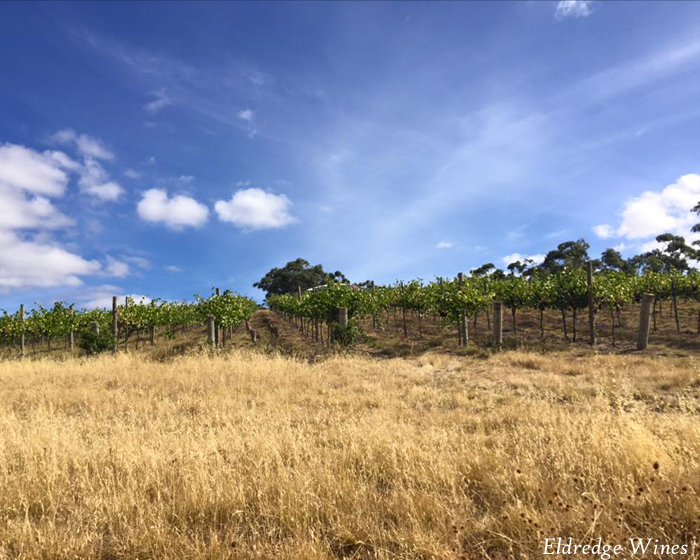 Savvy South Australia:
Halfway between Victor Harbor and Adelaide City, Magpie Springs sits proudly on top of Old Willunga Hill, boasting a stunning scenic backdrop for their boutique winery and art gallery. Visitors to the estate find entertainment for all ages – admire a show in the gallery, or simply bring a picnic to enjoy in the gardens after a tasting in the cellar door. With premium fruits for seven wine varietals, taste signature flavours such as a light bodied Riesling, a Sauvignon Blanc with zesty lime and green apple notes, while a Semillon Botrytis will appeal to those with a sweet tooth.
For a leisurely weekend wine tasting, cruise up to Eldredge Vineyards cellar door, sitting adjacent to lush vineyards, fronted by a grassy hill and large dam. Enjoy stunning vistas of Spring Gully Conservation Park and the rolling hills of Clare Valley, while sampling award-winning wines produced entirely from valley fruit, giving a true reflection of the region and vineyard. Take a sip of deep cherry coloured 2013 'JD' Sangiovese created in a Tuscan style, or try a glass of magenta hued 2013 'RL' Cabernet Sauvignon with spicy accents - be sure to leave with a bottle of Blue Chip Shiraz in hand.
Ready to taste what's on offer this harvest season? For more wineries to visit in your area, click here.