By Freya Ensbey.
As our national anthem veraciously states; 'our land abounds in nature's gifts: of beauty rich and rare,' and no more is this the case than for our country's booming wine industry and the grape varieties our climate and varying terroir provide for them to thrive.
Originally, Australia had no native grape varieties suitable for wine making, the seedlings were instead imported from Europe upon the first fleet of 1788. After several attempts of growing these vine cuttings, it was European settler Gregory Blaxland who succeeded in 1822, travelling back to England with his product samples and going on to be awarded a silver medal by the Royal Society of Arts for his efforts.
Since then, our country's wine industry has grown from a select few clustered plantings, to an industry renowned for producing sought after, high end products.
Australia is now the world's fourth largest exporter of wine in the world, with approximately 750 million litres a year being traded in the international export market.
As our country's wine industry has evolved over the years, so has its varieties, techniques and products. As we celebrate the wine harvest season for 2018, we are highlighting a bunch of the best Australian wine releases to look out for.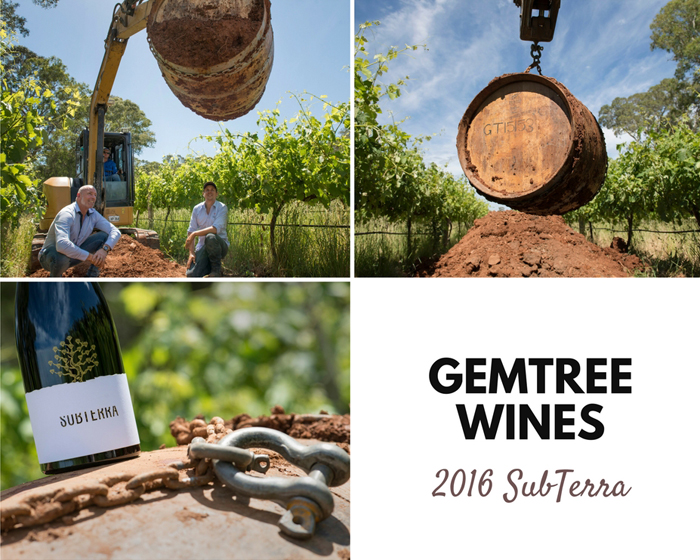 Gemtree Wines have unearthed (literally) a new gem with the launch of their 2016 SubTerra, a premium quality McLaren Vale single-vineyard Shiraz. The hand-picked grapes for SubTerra were selected from a small, protected vineyard with alluvial soils and a geology dating back millions of years giving the fruit a very distinct and unique flavour. What is believed to be a world first, the wine is added to a wax-coated French oak barrel before it is buried deep in the soil underneath the vines where the grapes were originally picked. Gemtree's wine makers, Mike Brown and Joshua Waechter believe the earth provides the perfect natural temperature controlled cellar for the wine to mature. The result yielding a deep purple wine with notes of spice and dark berries, rounded off nicely by purity, vibrancy, energy and balance according to Brown.
"We re-dug the hole, brought the barrel up out of the earth, and tasted the wine. Importantly, we compared it to the barrels that had stayed above the ground and were in temperature-controlled conditions at the winery, and they were chalk and cheese. The wine was extraordinary," Brown said.
As one can imagine, the 2016 SubTerra is in high demand, and with the release of only 240 bottles you will have to get in fast before you miss out.
Sam Miranda Wines | 2015 Sam Miranda Sangiovese
Sitting 400 metres above sea level, Sam Miranda Wines boasts breathtaking views from around the encompassing mountains of Oxley, in Victoria's Milawa gourmet food and wine region. Sam Miranda is now run by a third-generation winemaking family who originally moved from Italy to Australia in the 1930s, expanding the business to what it is today in King Valley with over 120 hectares on their property and 12 hectares under vine.
One of their recent releases which has gained much attention is the 2015 Sangiovese. The fruit for this blend was hand selected from 8 select rows of Sangiovese, which were all treated with kid gloves, before being fermented in new 700 litre French Oak rotating barrels for 8 weeks on skins before being pressed and gravity fed back into the same barrels for 12 months maturation in the cellar door. This has resulted in savoury and dark brew with cherry characteristics and fine earthy tannins.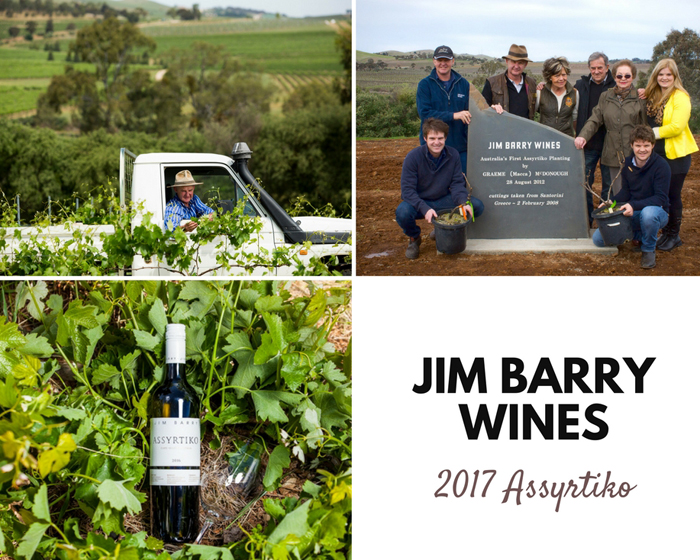 Jim Barry Wines is a name most prominent Australian oenophiles will have heard of. Helping to put South Australia's Clare Valley region onto the map as producers of world class Riesling, Jim Barry helped to cement the area as one of our country's premier wine regions.
Always one step ahead of the game, third generation family winemaker, Peter Barry, discovered a local vine variety known as Assyrtiko whilst on holiday with his wife Sue on the Greek island of Santorini.
"The crisp, acidic qualities reminded me of our Clare Valley Rieslings and yet it was a flavour I had not experienced before," Barry explains.
Intrigued with this newfound variety, he began the lengthy process of importing cuttings into Australia through quarantine.
Six years later, in August 2012, Australia's first crop of Assyrtiko was planted at the Lodge Hill Vineyard, a special and unique site treasured by the Barry family which was suited to this new variety.
"Our Assyrtiko journey has been fascinating and has enabled us to produce a wine which, I believe, is a true expression of the variety. I hope you find the flavours as interesting as I did in 2006," says Barry.
The Jim Barry 2017 Assyrtiko is a vibrant pale straw colour with floral aromatics, followed by notes of pear and lime, finishing with a fine chalky texture.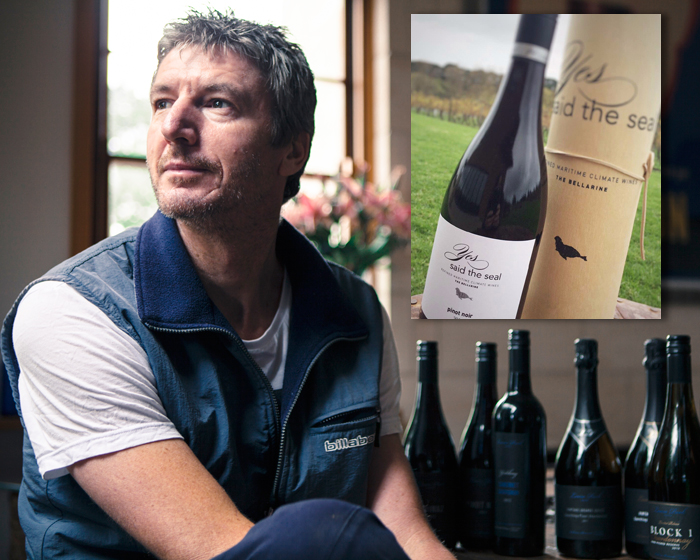 Yes said the Seal | 2016 Pinot Noir
Situated in the prominent wine region of the Bellarine Peninsula, Yes said the Seal is a winery harnessing the best of what the region offers with cooler climate wines. However, it is their 2016 Pinot Noir which has received high acclaim, being awarded Best Pinot in Australia at the inaugural Australian Pinot Noir Challenge in August of last year against 250 Pinot Noirs from all around Australia.
Crafted from handpicked Bellarine fruit sourced from sister vineyard Leura Park Estate, the result is a serious credit to winemaker Darren Burke who spent many hours nurturing the vines including leaf plucking and shoot thinning during the growth phase.
"It's fantastic for Yes said the Seal but also fantastic for The Bellarine and Geelong that a pinot from the area won the event," Burke said.
Mostly destemmed with a small amount of whole bunch, the fruit is fermented in small batches utilising ambient (natural/wild) yeasts. Once daily the cap is gently submerged to rehydrate the skins and gently extract colour and tannins from the grapes. A small portion of the juice ferments in new French oak barrels to bring more complexity and layers to the wine. Post ferment the wine is pressed, settled and then transferred to new and used French oak Hogsheads for maturation and malolactic fermentation. Following 10 months maturation in oak the wine is racked, blended, filtered and bottled without fining.
Tertini Wines | 2017 Pinot Blanc
Tertini Wines resides in the lush Mittagong region of New South Wales. The estate is renowned for producing premium cool climate wines with an interest in alternative varieties.
Their latest award to add to their trophy shelf of recognition was for their latest 2017 Pinot Blanc, receiving a Bronze at the 2017 New South Wales Wine Awards. The fruit used for this wine was from their sister vineyard "Yaraandoo" located near Mittagong in the Southern Highlands, situated in a high altitude of 715 metres.
This Pinot Blanc is pale straw in colour with hints of green. Citrus and green apple dominate the aromas with subtle chalkiness, flowing onto the palate with a fine texture from its 5 months of maturing. Crisp acidity finishes up this wine which gives it length and liveliness.
For those left thirsty with all of this talk about wine and can't wait for your purchased wine to arrive at your door, take a day trip to your nearest
winery
to celebrate this season's wine harvest and experience what your region has to offer.