The Brain Body Connection
When it comes to Valentine's Day romance, here are a few clues on what women want. Despite the profuse and prolific articles written from the female perspective on the matter of our brain body connection, hoping to demystify the dynamic, it seems a few of us (male and female) could use a little reminder of how it all translates.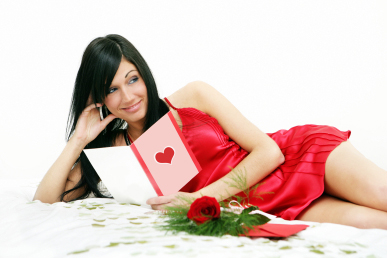 What Women Want
Romance is sharing and Valentine's Day offers timely reflection of all that sharing entails. Before we delve into that theme though, it's worth mentioning the caveat that when you're romantic with your sweetheart during the other 364 days that are not Valentine's Day you're really getting somewhere. That's what women really want. They don't want romance every day. But they do want romance more than one day a year.
What is Romance?
Did you really think that romance is just about buying chocolates and flowers? That's part of it; however, it's all about the intention behind the delivery. Based on past experiences, my natural interpretation of events is that many men use romantic gestures, loving notions and even gentle kisses as a means to an end, sex. If that's true, understanding the male perspective is simple.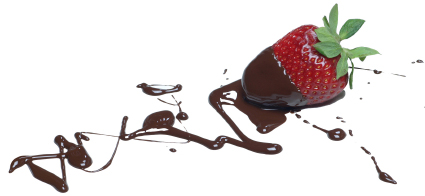 From my perspective, as a woman, it's not so simple. Nothing is wrong with sex. But confusing romance and sex, as they are close bedfellows, can be fatal – the end result being less than orgasmic on both sides. Men have to understand that women want something more, and that more is romance. It's as easy as adding these loving nuances here and there in everyday life and of course maximizing them on Valentine's Day, without going over the top. Find that delicate balance and you'll get anything you want, in bed.
Casanova's Style
We've written on Casanova's daily feast of 50 oysters, for their arousing qualities (read more about food and wine aphrodisiacs), fully acknowledging his fame as master of seduction. A classic male model of romanticism, Casanova's view of love was casual, playful and lighthearted, characterized by flirtations, bedroom games, and short-term liaisons. His prowess and success came down to the fact that Casanova knew a way to woman's heart is through her brain. Be it impenitent bachelor or devoted husband, his techniques are invaluable.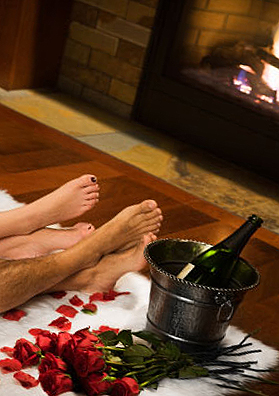 Not-so Black & White Thinking
The beauty of a woman's brain is that even if we think black and say white, we want grey. The greyscale tone will inevitably vary based on the individual, though with the help of a history lesson the shades of romance can be better understood. When a woman thinks about being romantic on Valentine's Day she thinks about Shakespeare's 'Romeo and Juliet', or Dante's 'Paolo and Francesca', where love is stronger then time and space, even death.
Modern Day Romance
Taking it down a notch, modern romanticism is typically less about life or death and more often about getting the girl (or vice versa). Romancing the woman of your affections with food is typically a win-win situation. You can cook something special for Valentine's Day and it doesn't have to be complicated (did we mention our article on simple and effective aphrodisiacs?); just make sure all the preparations are heartfelt.
I assure you that a man cooking dinner is always appreciated, especially when you're not a gourmet chef or cooking isn't exactly a hobby. If you are really desperate in the kitchen, avoid disaster and do something very simple. Use your fantasy as a theme and embellish the room with adornments; with candles everywhere, rose petals on the table, or a picnic in the garden or on the verandah, you can't go wrong – just don't burn the place down. But do remember that take-away is a big no-no!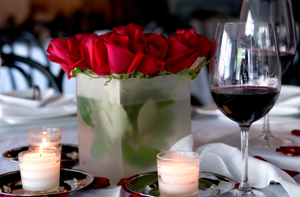 Alternatively, you can book dinner at her favourite restaurant, or make reservations in a special establishment she's wanted to experience for awhile. Listen, listen, listen to her and what she wants will be unveiled; those little hints occur on a day-to-day basis and are the key to romantic success. Discovering what a woman wants ultimately depends on what the person you're pining for wants – listen to her.
A Wild Weekend Away
Indulge and surprise your sweetheart with a romantic night away somewhere special. Organize a night away; and no, it needn't include a flight to a tropical island – though that's good idea if you can afford the time and expense. Just retreat from the city; book a room on the ocean; or find a hinterland holiday cabin. Getting away from the usual routine within new surroundings can be extremely relaxing (a couples massage at the spa is also a great assist) and will allow her to release that passionate temptress within who's sometimes dormant in daily domestic life.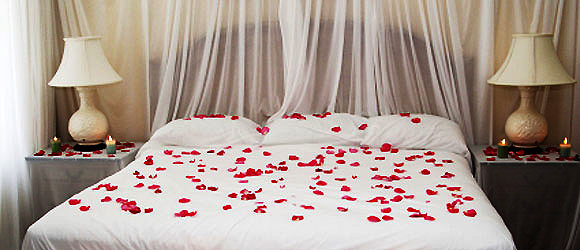 Sincere Gestures & Loving Nuances
Some nice and intelligent men may find it hard to be romantic and sweet, since some of these gestures and subtleties are intuitive expressions that don't always come naturally. Since romantic success does not require dying, as in Shakespeare's Romeo, take that as a positive cue. A simple display of honest and true sentiment delivered with spectacular timing is all it takes. Based on this, Valentine's Day is actually the perfect setting for a man's success. What a woman wants is the same as what a man wants, the matter of difference for her is sincerity.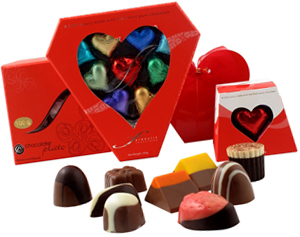 Poetry in Motion
Cooking is poetry. Booking (the right) restaurant can be poetry. A couples massage at a remote resort is definitely poetry in motion. And poetry is poetry. Sometimes just including a short poem on the grocery list can be enough to make a day in the life of your sweetheart a romantic one.
Come Valentine's Day you may want to up the ante a little bit and truly put some effort into writing down your feelings about her. If you are short on ideas or tapping into your personal emotions (let alone writing them) isn't your forte, be brief – even one line will do – then associate that little card with a symbolic gift: chocolate, red wine, or a rose are three elemental examples.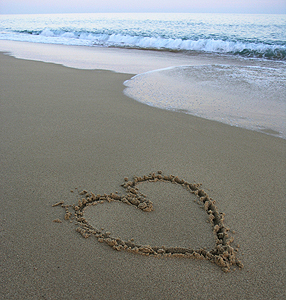 Get Her with Goethe
Take a tip from history once again. Remember Johann Wolfgang von Goethe? Here's an excerpt from his poem 'Nearness of the Beloved One':
I see you,
when on the distant road
The dust rises,
In deep night,
when on the narrow bridge
The traveller trembles.
I hear you,
when with a dull roar
The wave surges.
In the quiet grove I often go to listen
When all is silent.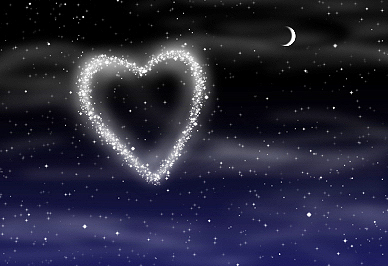 History of Romance
Goethe is only one poet on an infinite list of talented writers from days gone by, all of whom have captured the essence of love and romance. A bit of well-intended research may go a long way to secure a phrase (remember to cite the author) that encapsulates how you feel about that special woman in your life.
What a woman wants, particularly on Valentine's Day, was discovered by Pope Gelasius in 496 AD. Named after a Christian martyr called Valentine of Rome in the Legend of Aurea, St Valentine was first interogated and ultimately persecuted by Roman Emperor Claudius II because of his religion. Valentine not only refuted Claudius' attempt at conversion, he boldly responded by trying to convert Claudius to Christianity; in retribution, Claudius ordered for Valentine's execution.
On the night of St Valentine's execution, he miraculously cured the jailer's young and beautiful daughter of blindness. As the story goes, she was Valentine's beloved and with her newly restored vision able to behold a small card left in her chambers, a note the saint concluded with the eminent signature, "From Your Valentine".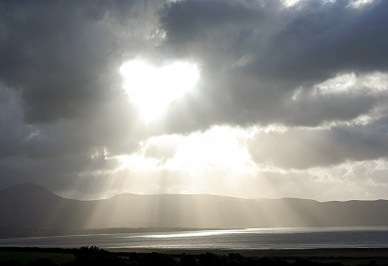 What Valentine wrote beyond that remains private; however, it is no secret that his intentions were pure (as his fate was inevitable, nary to be reunited with his darling). What a woman wants is for you to listen to her so that you know how to fill in the blanks.
Romance is an umbrella phrase that you want to nestle under with your sweetheart in that special way that she personally defines in various shades of grey. It's up to you to interpret her sketch of romance that she shares with you in subtle ways – that's her gift to you.
Happy Valentines Day!
By Birgit Kunzli