After developing an interest in cooking early on in his life by baking cakes, biscuits and slices at home with his brother, Craig became interested in becoming a professional chef. Living with parents in Launceston who had their own vegetable and fruit garden also gave Craig the skills of preserving, jamming and chutney producing as well as the curiosity that came with picking walnuts straight from the tree for his great grandmother's prize winning walnut cake - one that he still uses to this day.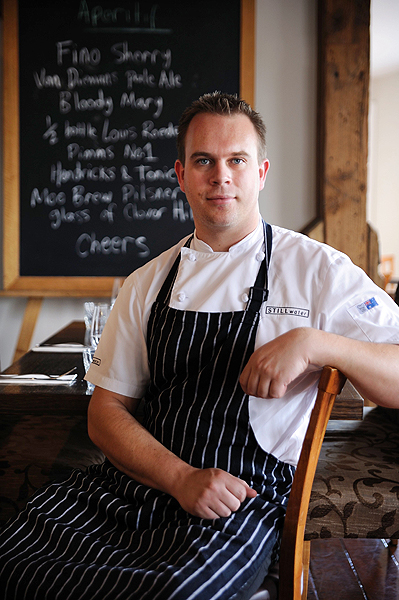 Craig Will, Executive Chef - Stillwater, Launceston TAS.
Stillwater is a two chef hatted restaurant located in an elegantly appointed 1830s flour mill on the edge of the Tamar River in Launceston. Original décor brings warmth and added mystic to Stillwater's majestic setting, while embodying a casually elegant ambiance to ensure all guests feel relaxed and content. With a main room seating up to 60 guests, a private room in the Georgian Miller's Cottage seating up to 12 and their original bluestone wine cellar available to groups of 4 to 18, it's little wonder as to why Stillwater remains one of the popular choices in the region.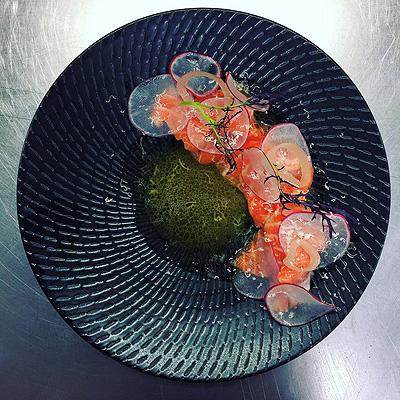 Ocean trout cudo with mandarin and radish.
AGFG was able to ask Craig, Executive Chef of Stillwater a few questions about himself, his style and his inspirations.
AGFG: Have you always wanted to be a Chef?
My early inspiration in my home and the guidance of my teacher, the ex-chef, gave me a career I could pursue with passion.
AGFG: How would you define your style?
Less is more or the 'KISS' principle – keep it simple [stupid]! Use top quality local ingredients, cook with skill and let the natural flavours shine through.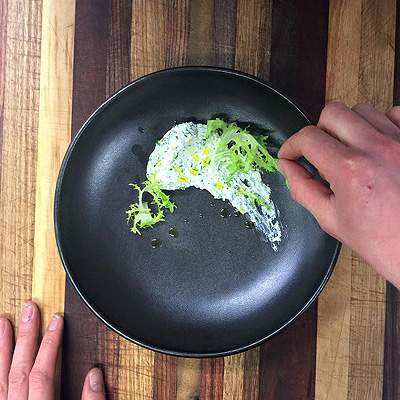 House made fromage blanc with herbs.
AGFG: Obsessive compulsive about?
Being organised and clean in the kitchen...definitely!
AGFG: Your greatest culinary inspirations/influences?
That early teacher who inspired me to pursue a career in the kitchen and my mentor Chef Paul Foreman were my greatest personal inspirations in the kitchen.
As for influences, when I was growing up Neil Perry was in the process of helping create the modern Australian movement of food, borrowing flavours from our Asian neighbours; he made food exciting to me. The traditional French influences of Marco Pierre White grounded my cooking too.
AGFG: Most 'eyebrow raising' menu item?
I don't really do 'eyebrow raising'; how about 'crowd pleasing'? My crayfish with a fresh truffle béarnaise received rave reviews.
AGFG: Signature dish:
It's hard to choose a favourite dish, it's a bit like choosing your favourite child…however my Stripey Trumpeter dish (sugar and beetroot cured Stripey Trumpeter, shaved baby fennel, citrus infused crème fraiche and ocean crackle) is my current favourite.
Craig's latest creations can be found on Stillwater's most recent evening menu through his 5 course menu. Seek and thou shall receive here.
Photos courtesy of Stillwater.