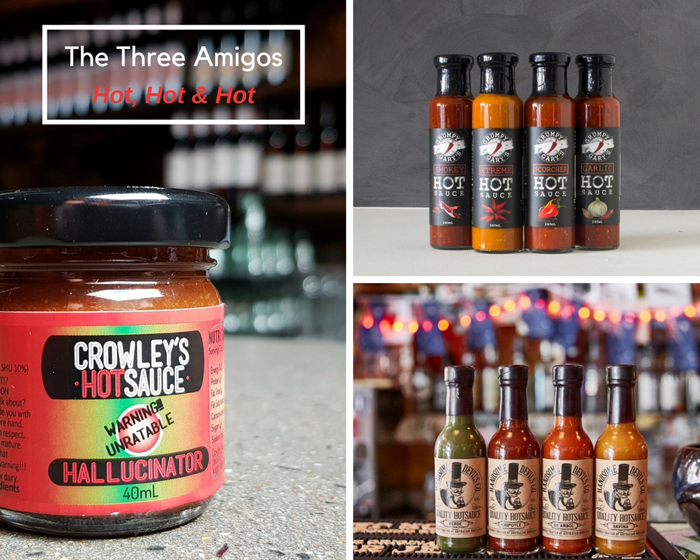 Listen up hombres, this article is not designed for the el nino's! We have heated up the kitchen, talking bold and punchy flavours as we delve into Mexican cuisine. With zesty limes, creamy avocado, fluffy tortillas, pulses and slowly cooked proteins, it is the chilli which has really put this cuisine on the map.
Unlike its fellow flavour friends of sweet, salty or sour, spiciness is actually instead a sensation, resulting from pain receptors activating on the tongue. Research has shown that we are the only species (we know about) which specifically seek out what would otherwise be considered negative by consuming these little feisty fruits.
Interestingly, those who enjoy eating chilli are experiencing the exact same sensation in their mouth as those who don't, with it all coming down to whether or not you enjoy the experience of the pain which it causes. So, for those die hard chilli fans who like it hot, hot, hot and aren't afraid to push the scorch meter, we have collated our country's top chilli sauces that pack a punch.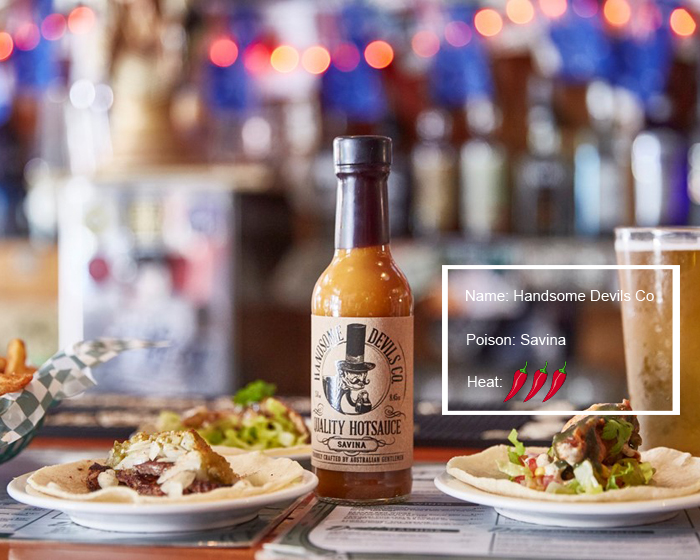 Handsome Devils Co. was founded by five childhood friends who developed a love for the finest hot sauces while travelling the Americas. Upon their return back to Australia, they found a land barren of quality hot sauce and decided to take it upon themselves to recreate the flavours they had fallen for abroad.
With an impressive range now under their belt, some of the flavoursome concoctions include spicy senoritas like the De Arbol. Also known as the "Red Knight," this sauce will make your tacos quiver in their shells! Using two kinds of chillies, a healthy dose of vinegar and a fistful of spices, this classic Mexican red hot-sauce is produced with a bold flavour. For those who are addicted to a daily dose of heat, The Handsome Devils Co. have concocted a cure for their patients, made with Habanero, Trinidad and Carolina Reaper chilli, aptly named The Doctor.
However, it is the Savina that has really raised our roof. They say big things come in small packages, and it couldn't be more applicable to this 250 ml bottle of sweet rocket fuel. Combined with juicy mango and coriander to get the party started in your mouth, Savina follows with the late arrival of flavour guests Habanero and Tamarind, kicking on with a lasting heat which will have you dancing all night long. Complementing the creaminess of avocado perfectly, we recommend adding the Savina to your next batch of guacamole.
All of the Handsome Devils Co. sauces have been created without sugars, preservatives, colours or any of the fake stuff, ensuring you only taste the natural flavours in their purest form. Visit here to shop The Handsome Devils Co.'s full range.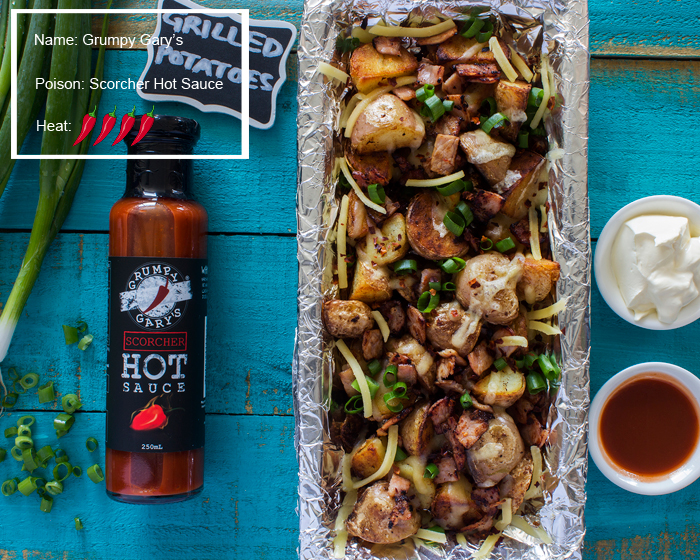 It was by pure fluke that Grumpy Gary's came into existence. When Gary began turning his kitchen into an experimentation lab for sauces each weekend, he began bringing his creations to work each Monday for his colleagues to try, soon gaining a reputation with paid requests starting to roll in. Following many sleepless nights, his recipes were fine-tuned to perfection and more flavours were introduced to his menu of sauces.
Grumpy Gary's Garlic Hot Sauce is ideal for people who love a great garlic addition, yet still enjoy a medium chilli hit, which has seen it become one of the company's best sellers. For an unusual twist, why not try this sauce on a slice of crunchy green apple or grilled pineapple straight off the barbeque.
For the rib, jerky or steak lovers, the Grumpy Gary's Smoky Hot Sauce is for you. Winning 1st prize in the category of BBQ Medium Heat at the 2017 Mr. Chilli awards, this is a truly versatile sauce everyone can keep on hand in the kitchen to add instant flavour into any dish.
For something with more bite, the Xtreme Hot Sauce is described as nothing but cheeky, flirting first with fire from Birds Eye Chilli which marks the beginning of your unique experience, taking 10 seconds or so for the heat to kick in, then lingering for minutes as it spreads to the throat.
But, it's the Scorcher Hot Sauce by name and scorching by nature, which is Grumpy Gary's hottest creation yet. With 60% of its overall ingredients devoted to the Habanero chilli, this sauce has a delightfully savage sting, not recommended for the faint hearted. If you dare, marinate your favourite meat cuts in this sauce overnight before popping them on a grill, making for the fieriest fajitas you may ever try.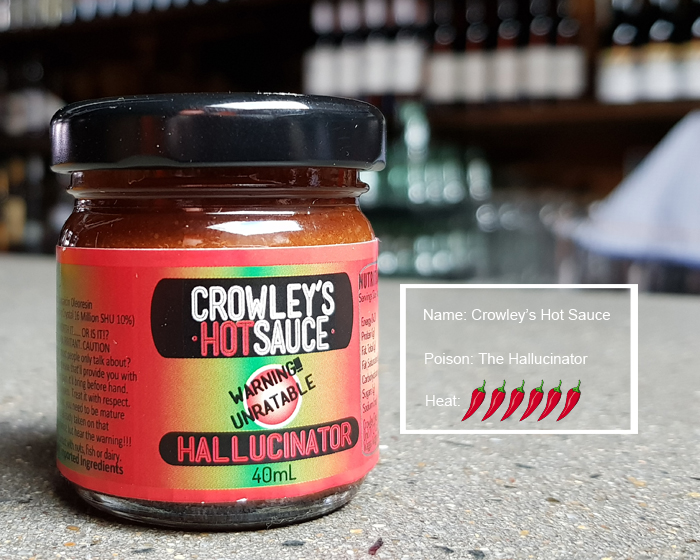 With a passion for cooking with chilli, this Wagga Wagga based business has made its mark on the naturally made sauce scene in Australia with several awards now under their belt, including the title of 2016 World Champion at the World Hot Sauce Awards for The Best Chipotle Sauce, with their 'Smoke and Fire' recipe.
Offering the hottest sauce, we have found yet on the market, Crowley's Hallucinator Hot Sauce is no joke! Coming with a medical warning before consumption; increased heart rate, possible blurred vision and feelings of a natural high are just some of the symptoms experienced when trying this sauce. The heat is derived from blends of Ghost, Trinidad Scorpion and Carolina Reaper chillies, as well as a blend of coriander, cumin, paprika, sugar, salt and vinegar which combine together to cause the receptors in the body to react before the brain registers the level of heat it's experiencing.
The Hallucinator contains a spine-chilling 6 million SHU* score, put into comparison, a standard Habanero chilli sits at approximately 580,000 SHU. With ambiguous initial flavours of sweet, salty and earthy tones, trying to stay on your palate as long as possible with the inevitable blistering heat following and lingering until extinguished.
*Scoville Heat Units. The measurement of heat caused by the concentration of capsaicin in chilli peppers.
Now you have a handle on your hot sauces, it's time to cook up a heated Mexican feast. Visit here for our pick of top Mexican recipes to try at home.