By Leigh O'Connor.
Have you ever wondered why wine and cheese taste so good together? We all long for a cracker topped with the ripe stuff while sipping a favourite drop, but is there real science behind this perfect match?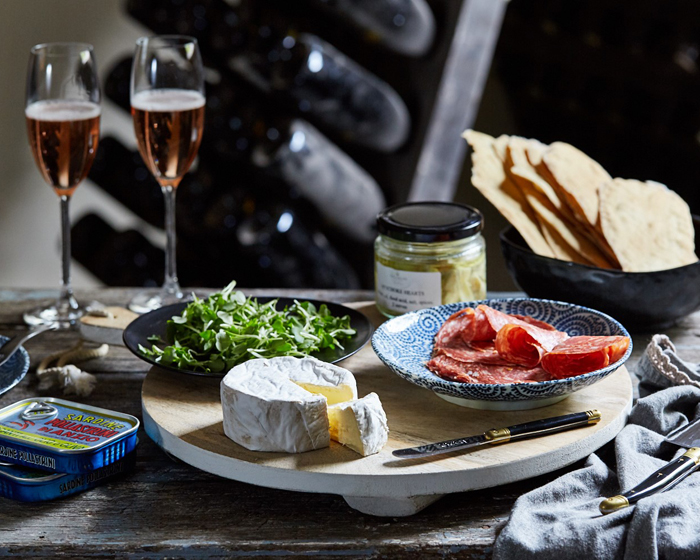 Delamere Vineyard's wine and cheese board.
The magic happens through good chemistry… cheese by nature is creamy and fatty, the ideal foil for the tannin found in wine, which creates a dry, chalky taste in the mouth. In fact, if you've been indulging a bit too long over the cheese board, you may crave a vino to cleanse your palate.
We've put together five cheese recipes to enjoy with these Australian wines at your next party or dinner: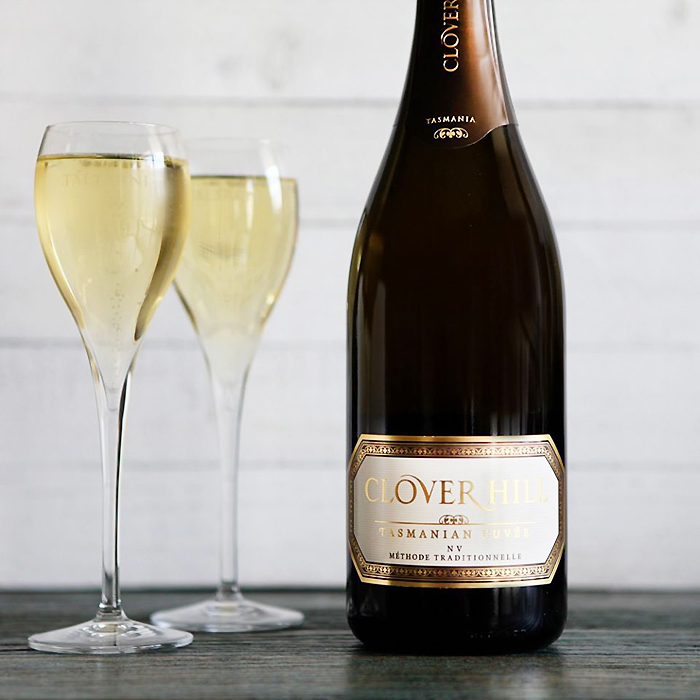 Along with a bright, green hue, Clover Hills Tasmanian Cuvee is delicate on your palate; while on the nose it presents attractive notes of bright citrus, fresh apples, brioche and cream. With crisp apple pie and lime characters, it has great drive, length and a balanced dosage, this sparkling embodies the elegance and refinement that Clover Hill Vineyard in Lebrina is synonymous for.
One of Australia's very few premium sparkling wine producers in the traditional method, Clover Hill was established in 1986 on the site of an old dairy farm in North-eastern Tasmania and has been named the state's vineyard of the year, twice.
Nothing beats soft, pillowy, fluffy and airy homemade beignets… this recipe for cheese and macadamia nut beignets is ideal to pair with a glass of Clover Hill, with the carrot and fennel, balsamic and wattleseed reductions adding extra flavour, for a bubbles match made in heaven.
Who doesn't love an indulgent toastie? Imagine crunchy bread slices, oozing melted brie cheese, bacon and caramelised onions, with the saltiness of the bacon ideally complementing the creamy smooth cheese.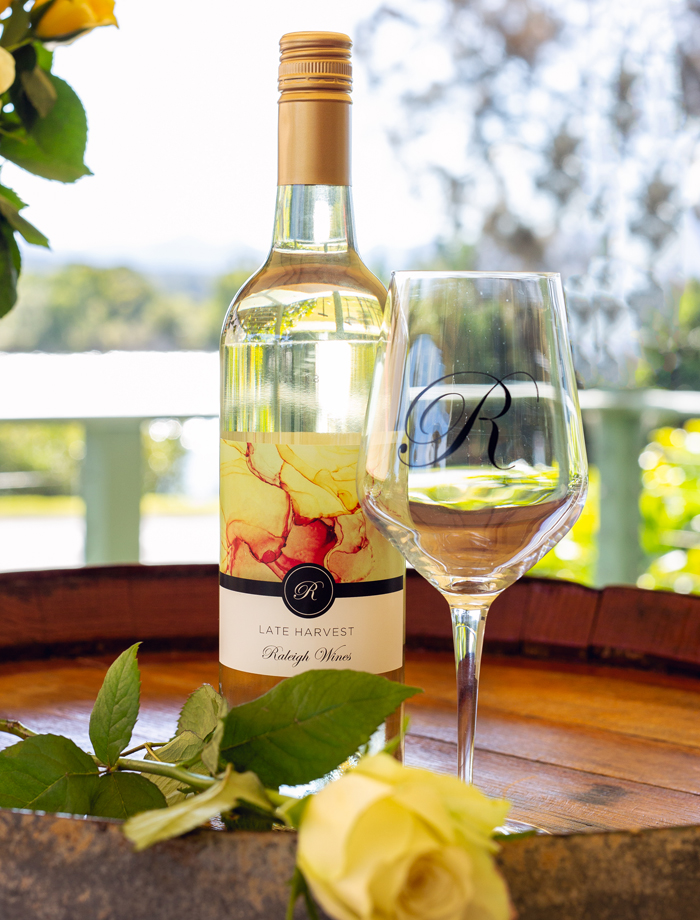 Raleigh Winery + House on Queen Street in Raleigh produces a Late Harvest Villard Blanc Verdelho that is sure to be enjoyed by both sweet and dry wine lovers alike and a great match for this toastie. White gold and honey blend with allspice and a floral nose to make this semi-sweet drop, which has a spicy, clean and crisp finish.
Raleigh is also known for its sparkling, Rosé, rouge Rosé and Chambourcin Red wines, alongside dessert wines such as Sir Walter's Secret Fortified wine, perfect served chilled in Summer.
Close planted on the side of a steep cold hill, Delamere Vineyard on Bridport Road in Pipers Brook is a vineyard that demands to be managed 100% by hand. Producing exclusively Pinot Noir and Chardonnay on rich ironstone soils, Delamere's 2016 Naissante Fume Blanc has been fermented and matured for 10 months in French oak.
Creating an interesting and complex take on traditional Sauvignon Blanc, this wine is more restrained and mature than expected of this grape variety and develops on the palate, with stone fruits and a hint of tropical flavours combining with a smoky, rich texture.
Goats' cheese dishes, such as this risotto from Bacchus Chef Massimo Speroni, are an ideal foil for the Fume Blanc, along with Tasmanian scallops and asparagus with prosciutto.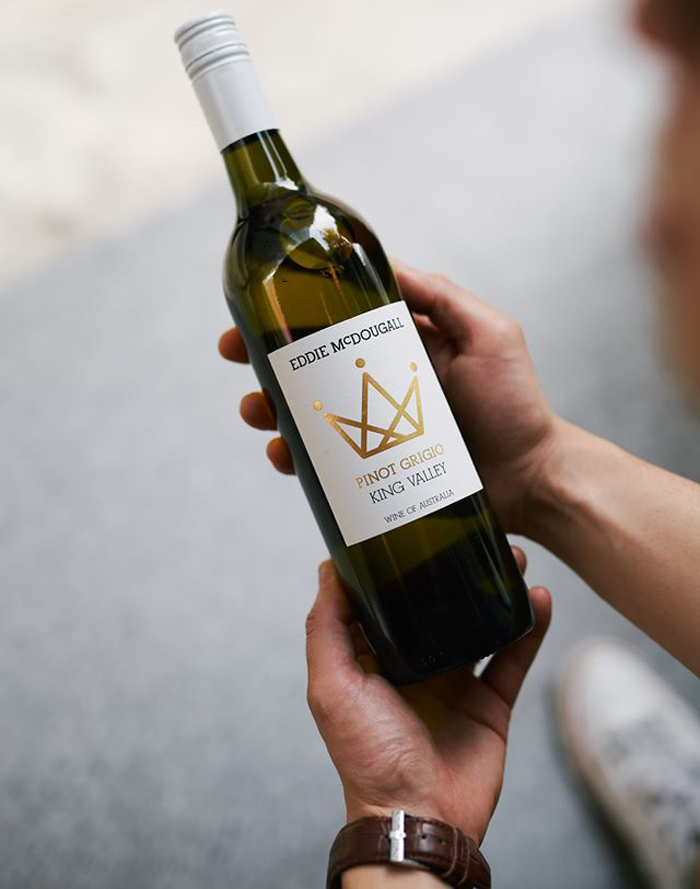 Aromas of white peach, pears and crushed almond meal, make Eddie McDougall's 2019 Pinot Grigio crisp and refreshing with citrus on the palate; as well as being nicely balanced with a waxy viscosity and a sprinkle of sea salt minerality.
Passionate about bringing good wine to the masses and inspired by a love of Italian wine varietals, Eddie sources his grapes from top growers in King Valley and Margaret River to produce wines like Sangiovese, Rosato, Prosecco and Cabernets.
Inspired by family recipes and the south of France, Loluk Bistro on Bourke Street in Surry Hills is where Chef Remi Croas delivers dishes such as this double cheese souffle recipe, paired with mushroom cream and salad, which acts as a great complement to a glass of Eddie's Pinot Grigio.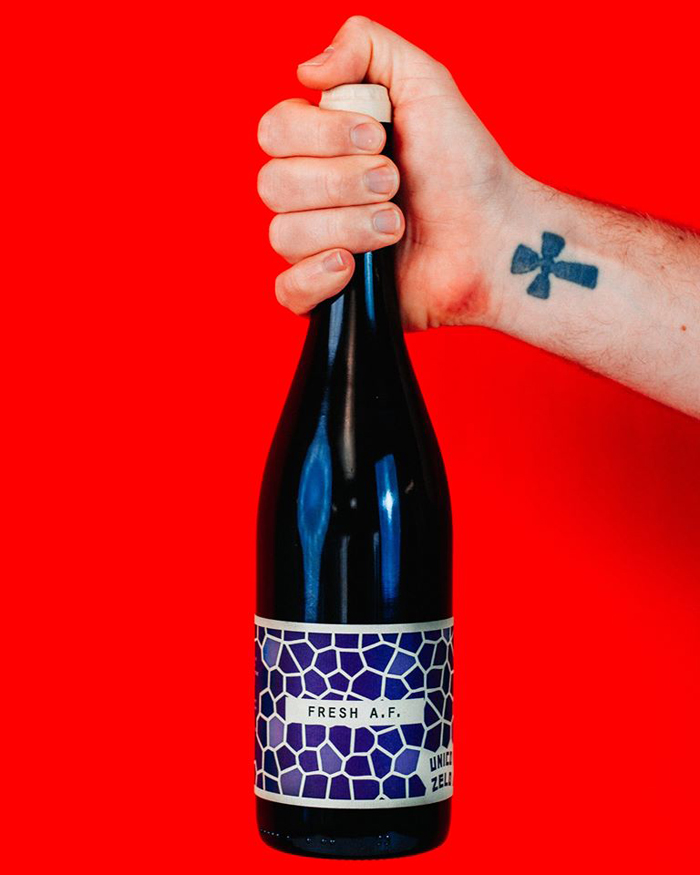 Inspired by an intense passion for the land, Unico Zelo on Victoria Street in Gumeracha crafts wines to showcase unique sites and soils that Australia has to offer, in styles that typify the life and culture of this sunburnt country, from varieties that require minimal intervention.
Fresh, bright and fun, Fresh A.F. hails from some of the most ancient soils on earth – the Riverland - a complete underdog region that epitomises what it is to craft fine wine on the edge. This Nero D'Avola wine, with a cheeky dash of Zibibbo, is succulent, juicy, aromatic and supremely refreshing.
One of Italy's great cheeses, gorgonzola is rich and creamy with a savoury, slightly pungent flavour – making it a great choice for this Nero D'Avola wine to accompany Locale Pizzeria Deakin Chef Kevin Rhind's recipe for Parmesan polenta chips.