As vineyards around the country harvest for the 2020 vintage, it's the ideal time to support local winemakers and restaurants with a visit to cellar doors to sample what's on the menu and in the glass.
Many of our top labels have been affected by the bushfire crisis, with some losing almost an entire harvest, however, there are many hidden gems just waiting out there to be discovered by adventurous wine and food lovers.
Here are eight suggestions from our bucket list: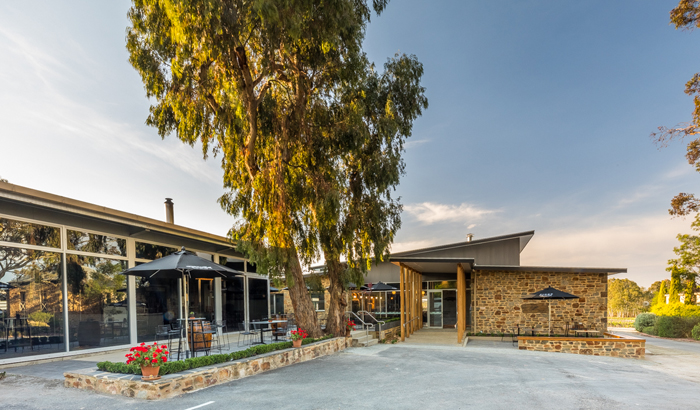 SLATE Restaurant.
At the heart of everything involved with Pikes Wines and its Clare Valley cellar door, SLATE Restaurant on Polish Hill Road in Sevenhill dishes up produce straight from the garden accompanied by estate wines. Boasting a contemporary design combined with traditional materials to create a linger-worthy dining experience, you'll take in views over the vines from a full glass frontage.
Soak up the late Summer sun on the alfresco deck while sipping an ice-cold Riesling and delve into Head Chef Max Stephenson's offerings, like Scotch fillet, whipped marrow butter, charred leek, cos, smoked salt and Pikes Cabernet jus.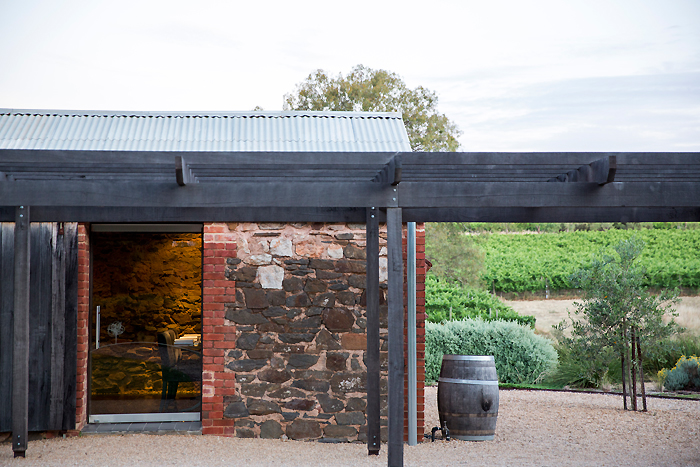 Hentley Farm.
Enjoy a day of decadence in the Barossa Valley with a visit to Hentley Farm cellar door and restaurant on the corner of Gerald Roberts and Jenke Roads in Seppeltsfield. Housed in the property's original 1840s homestead and faithfully restored to enhance the historic charm, the cellar door provides the perfect environment for an authentic boutique wine experience.
Spoiling guests with picturesque views, Hentley's restaurant reflects the landscape, built with charming stone walls and timber logs, contrasted by glossy furnishing and a sleek bar, holding a promise of estate wine. Expect to taste regional ingredients, some grown wild on the estate or caught in nearby waterways – such as quail, artichoke, rhubarb and mint.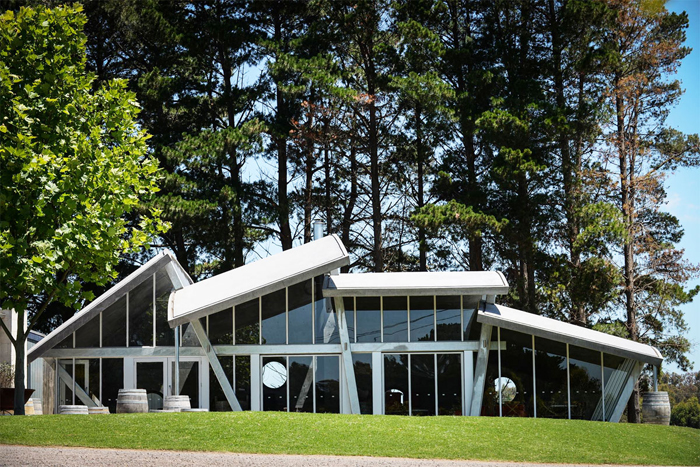 Leura Park Estate.
Keen to check out the vines in a whole new way? Hop on a Segway and ride your way around the vineyard at Leura Park Estate on Portarlington Road in Curlewis, before hitting the cellar door for a drop to drink and platter to share. Located on the beautiful Bellarine Peninsula, this boutique winery is renowned as one of the region's best, with the rustically chic cellar door not only offering wine tastings but also live music every Sunday.
Relax under an umbrella on the sunny lawn and terrace while enjoying a stone-baked pizza topped with hot sopressa salami, buffalo mozzarella, Kalamata olives, baby Roma tomatoes, oregano and basil, or perhaps salt and pepper calamari with Greek salad appeals.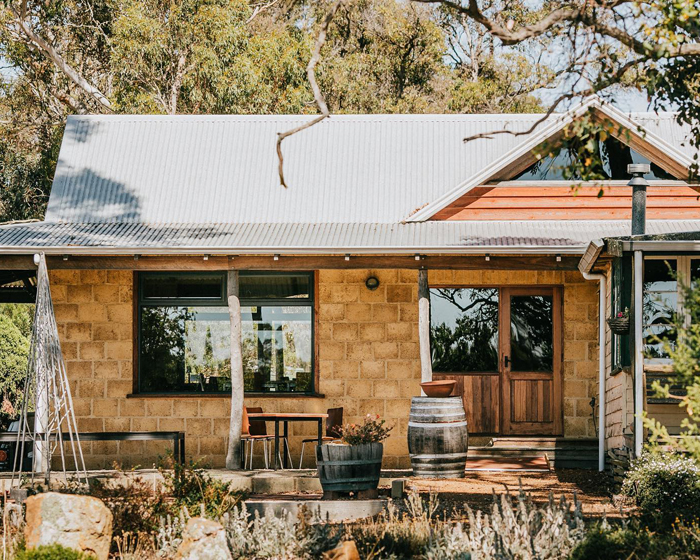 Gilbert Wines.
Those looking for a lazy afternoon of wine and cheese in the stunning Mount Barker region, head to Gilbert Wines on Albany Highway in Kendenup. Producing Riesling, Shiraz, Chardonnay and Cabernet Sauvignon from vines planted in 1985 in the rich soils of Western Australia, this small boutique winery is an idyllic spot for a long lunch or quick bite after exploring the area.
The winery café embraces a shared plate philosophy of 'what grows together, goes together', dishing up temptations like a Pruner's Platter – black wax cheddar, marinated and pickled seasonal vegetables, hummus, fruit and Turkish toast – best enjoyed after a stroll through the on-site culinary garden.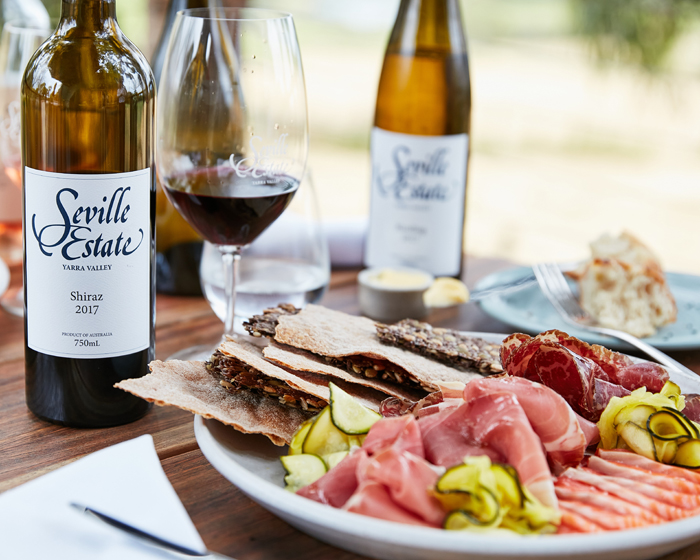 Unrivalled vistas of the upper Yarra Valley await guests at Seville Estate cellar door and restaurant on Linwood Road in Seville. A light and bright ambience from a glass frontage, potted greenery and high ceilings, creates an ideal setting to sip a glass of 2018 Reserve Chardonnay and graze from an ever-changing menu, heavily influenced by seasonal and regional produce.
Expect to sample dishes like Paroo kangaroo tartare, capers, mayonnaise, espelette chilli pepper and croutons, or smoked Mt Macedon duck breast with garden beetroot, fig and soubise; while sweet tooths are satisfied with choices such as lemon, almond pudding, rosemary and house crème fraiche.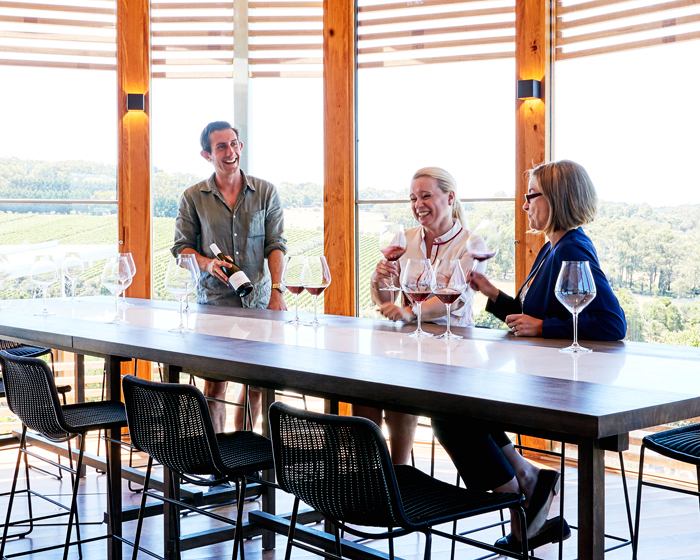 Montalto's wine room.
Wander among 30 permanent sculptures strategically placed throughout Montalto vineyards on Shoreham Road in Red Hill, before heading to the cellar door and restaurant for some well-earned refreshments. Perhaps opt for your own private picnic as the ideal way to spend a peaceful Summer afternoon, with 10 beautiful and secluded sites to choose from around the property.
Offering a warm and relaxing dining experience, Montalto's restaurant has a contemporary vibe with locally made chestnut tables, while floor-to-ceiling glass windows allow breathtaking vineyard vistas. Sourcing seasonal, local and estate-grown produce to cook on the wood fire grill, the Mod Oz menu presents dishes like King George whiting, heirloom tomato, local squid and Thai basil.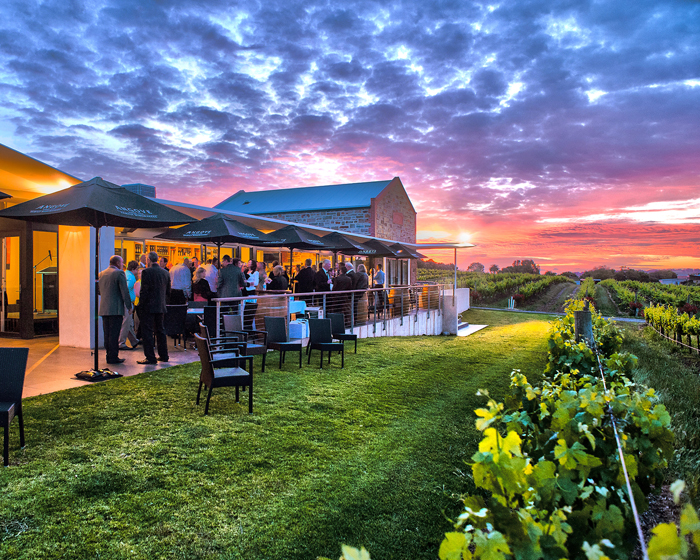 Angove, McLaren Vale.
A leader in the organic wine industry with its philosophy that naturally healthy soils and vines lead to more flavourful and delicious wines, Angove McLaren Vale Vineyards and Cellar Door on Chalk Hill Road is a fifth-generation family business. Nestled in the heart of the historic, organic and biodynamic Warboys Vineyard, Angove hand crafts a wide range of wines using sustainable practices such as Shiraz, Rosé and Tempranillo.
Drop by the cellar door and share a ploughman's platter of cheese, locally smoked ham, frittata, smallgoods, olives, chutney and sourdough; best paired with a glass of icy cold Angove Organic Rosé, with its pale salmon pink hue and fresh cherry, watermelon and blueberry aromas.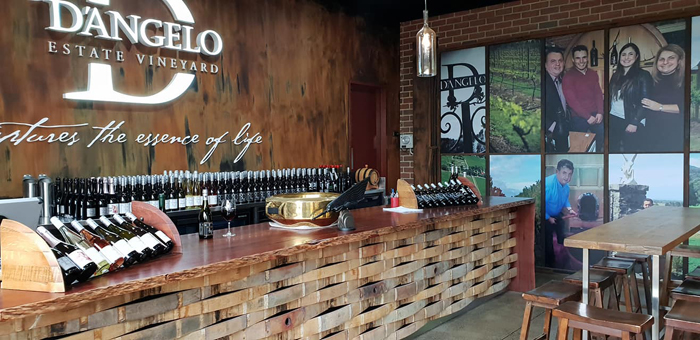 Join owner and winemaker Benny D'Angelo for a weekend cellar door tasting at D'Angelo Estate Vineyard on Bayview Road in Officer, to sample a range of cool climate varietals like Pinot Noir, Pinot Grigio and Chardonnay. Just 45 minutes south-east of Melbourne, this family-run vineyard offers wine lovers a true on-site tasting experience over 10 acres of lush vines.
Drop by on a Sunday for a long lunch of gourmet pizzas and share tapas platters, such as prosciutto, hummus, olives, cheese, smoked salmon, prawns, arancini balls, beef croquettes, chorizo, bocconcini and fresh bread; or perhaps a fisherman's basket of crumbed and salt and pepper squid, tempura prawns, beer-battered whiting, hoki fillet, scallops, chips, tartar sauce and lemon wedge.
Want to know what's on for wine harvest? Click here.