By Leigh O'Connor.
To brunch or not to brunch that is the question! Every weekend around the country family and friends gather at their favourite café to enjoy time together over delicious brunch plates and a caffeine hit.
Have you ever wondered where this leisurely weekend tradition came from?
As with most culinary stories, the origins of brunch are a bit hazy – some food historians believe the meal had its roots in England's hunt breakfasts, where lavish multi-course meals were served featuring a smorgasbord of goodies such as chicken livers, eggs, meat, bacon, fresh fruit and sweets.
While others believe that Sunday brunch derives from Catholics' practice of fasting before mass and then sitting down for a large midday meal.
The word 'brunch' first appeared in print in 1895 in a
Hunter's Weekly
article, where British author Guy Beringer suggested an alternative to heavy, post-church meals by serving lighter fare late in the morning.
"Brunch is cheerful, sociable and inciting," he said. "It is talk-compelling, puts you in a good temper and makes you satisfied with yourself and your fellow beings. It sweeps away the worries and cobwebs of the week."
Whatever its origins there's no doubting we all love a good brunch…try these four recipes at home to plate up the perfect start to a lazy weekend:
Shakshuka is a classic North African and Middle Eastern dish eaten for breakfast or any meal of the day. This
recipe
by Scott Gooding combines, eggs, brown onion and garlic with canned tomatoes, cayenne, paprika and red capsicum for a healthy and tasty dish that will put smiles on faces around the brunch table.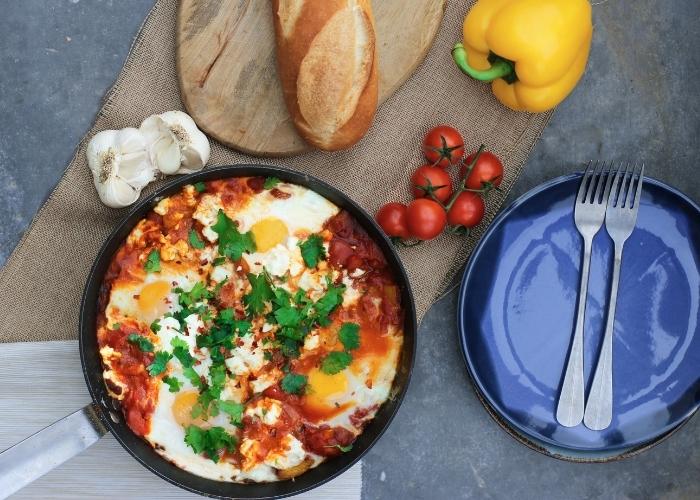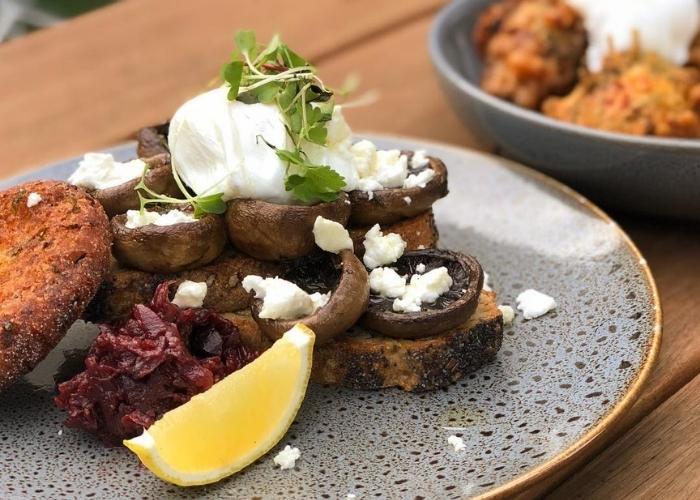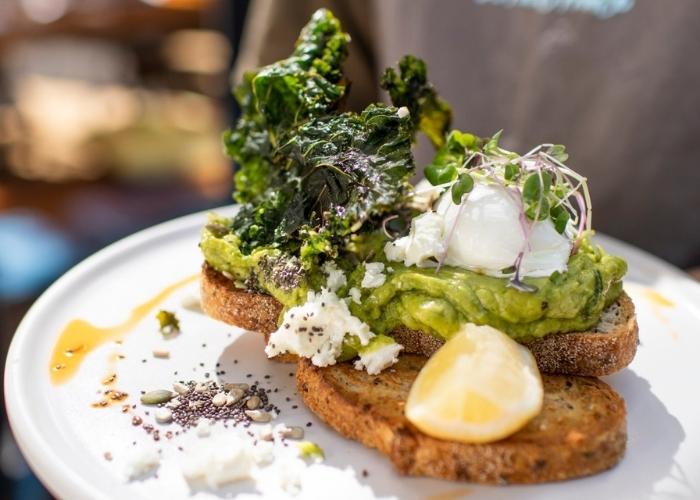 Serve this recipe for
French toast, balsamic strawberries and macadamia crumble
with good quality vanilla ice cream, vanilla yoghurt or mascarpone. It's a good idea to start this dish the day before, so your crumble and strawberries are ready to go and all that needs to be done in the morning is cook the French toast.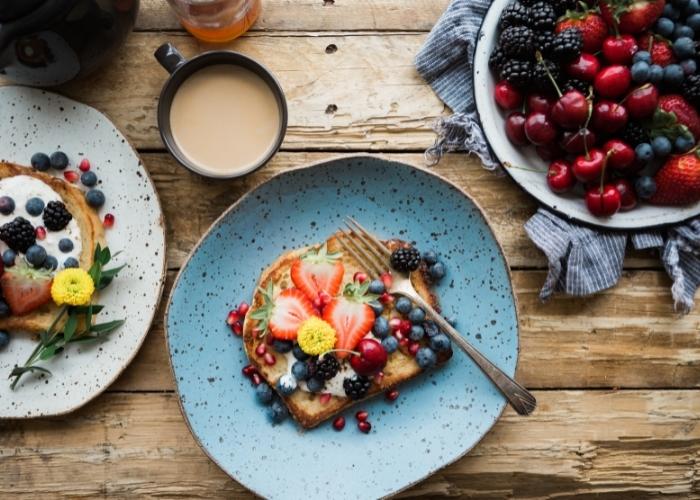 For more brunch recipes, click
here
.