Upon the release of The Southern Highlands Cookbook by independent publisher, Quicksand Food, AGFG was fortunate enough to interview company Director, Stefan Posthuma-Grbic about the venture and more. Discussing the Southern Highlands district from which the cookbook is inspired, Stefan provides insight into the journey of forming a cookbook that represents the region alongside elaborating on his own experiences of working and living in a rural area and of his childhood visits to the area. Find out more about how Stefan's priceless knowledge and affinity for food have formed with our full interview below.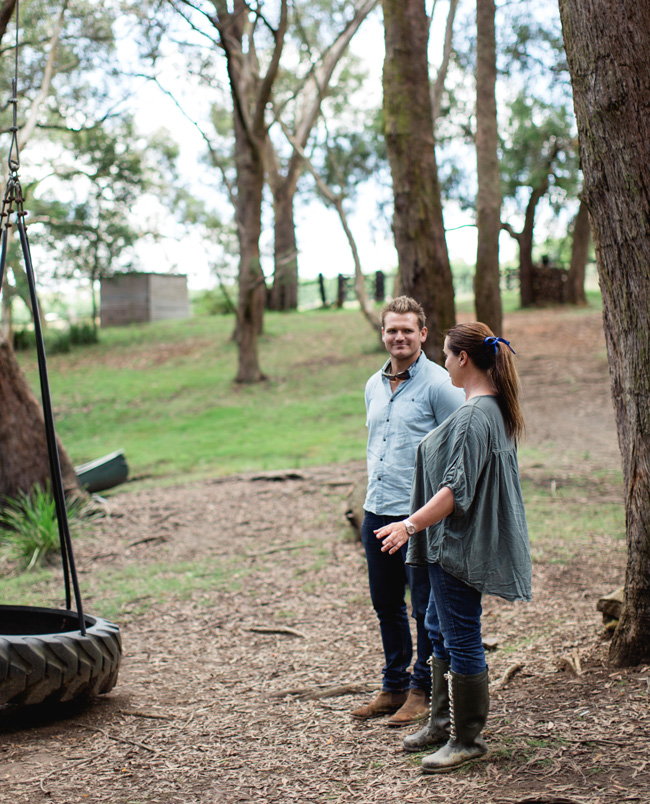 Stefan Posthuma-Grbic and Katrina Sparke at Redleaf Farm in Fitzroy Falls.
AGFG: Why did you decide to focus on the Southern Highlands region?
Stefan: After exploring the regions of Canberra and the South Coast, it was time for us to move further afield to explore small pockets of regional Australia. The Southern Highlands is a fantastically abundant region, with some of the highest rainfall in the country and four distinct seasons. This means it is home to amazingly fresh produce all year around, used by Chefs in the region to really showcase local flavours.
AGFG: What does the Southern Highlands region mean to you?
Stefan: For me, it's a place we'd visit when we were young, and where I have a lot of friends who have made the tree change to live a comfortable country life. The place has such a beautiful aesthetic; old estate buildings, warm crackling fires, ivy strewn sandstone walls, country sophistication and fantastic food, produce and wine. A place that is perfect for a relaxed, long weekend visit in any season. It's as much a Winter destination as a Summer one.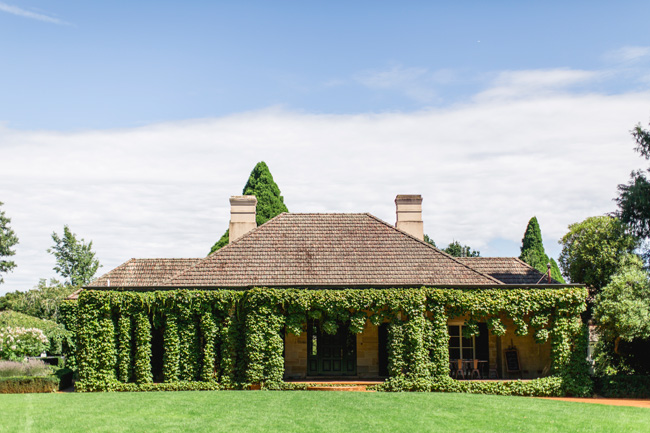 Berkelouw Homestead, Bendooley Estate.
AGFG: How does this cookbook add to the Quicksand Food collection?
Stefan: This book is the first step in exploring an area I don't call home. I have lived in Canberra and on the South Coast and I'm well engrained in the culinary communities in those places. Exploring new regions is important for us, because we want to promote small businesses, chefs and producers that form part of local culinary communities. It's fantastic to be able to meet the other people ingrained in the food community and share information and stories. A lot of the time farmers and Chefs are so busy running their businesses that it's difficult for them to share their stories with the public, which is exactly what we try to do in our books.
AGFG: What is one of your strongest memories involving food?
Stefan: For me, the strongest memories are always with the family. Coming from a European background – food was always central to how we interacted as a family. My favourite memories all involve sitting around a big table, with my loved ones, laughing, sharing stories and eating fantastic fresh food until we can't move from fullness. I've also done a lot of travelling, so seeking out good food in other countries has also been important to me. Where it's a fresh gazpacho in Spain, sardines in Portugal, gado-gado on an Indonesian beach, ceviche in Peru, carne asada in Argentina or tlayudas in Oaxaca – my travels have always been food-focussed. These are my longest lasting memories.
AGFG: What is your favourite dish to cook and / or eat?
Stefan: My favourite food to cook and eat is any kind of seafood. Having lived on the South Coast, I do a lot of fishing, spearfishing and harvesting from the sea. We're lucky enough to have fantastic fresh seafood down there. We gather wild oysters, go prawning, dive for crayfish and abalone, and jig for kingfish from the boat. There is nothing more satisfying than gathering your own food and bringing it home to eat. You have a much closer connection to food when you put the effort into harvesting it.
AGFG: What are some of your favourite regionally grown produce?
Stefan: I think it's really important to mention South Coast oysters. Sydney rock oysters from places like Tathra, Bermagui and Bateman's Bay are some of the best oysters in the world. They are revered by some of the world's best Chefs, and we are so lucky to have them at our doorstep. Canberra is also now home to a booming truffle industry, with numerous groves growing high quality black truffles through Winter. We are now seeing Canberra truffles reach the menus of international restaurants, and it's great to see this industry develop.
AGFG: If you had to grow or farm one thing, what would it be and why?
Stefan: I'd make ethical foie gras. The product has a really bad reputation and there are questions to the ethics of making it – but there are a small handful of farms in the world who manage to do it humanely through innovative planting and environmental techniques. We are not allowed real foie gras in Australia and I think that we have the conditions to be able to do it ethically. If we could, we would have a great product on menus that has never been available to Chefs in Australia.
Want to know more about the Southern Highlands? Simply check out our articles on where to dine in the Southern Highlands as well as where to stay, in Southern Highlands Style. Transporting the Southern Highlands to your kitchen is no mean feat but we've made it simple via our review of Stefan's cookbook The Southern Highlands Cookbook, check outwhat we discovered plus three delicious recipes!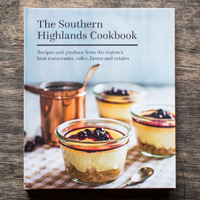 Images provided byThe Southern Highlands Cookbook, published by Quicksand Food, RRP $39.95.