Sweet treats can brighten anyone's day and these particularly sweet dishes are not only delicious but will warm the soul. From Colin Fassnidge to Curtis Stone, there's a dessert to entertain anyone's fancy.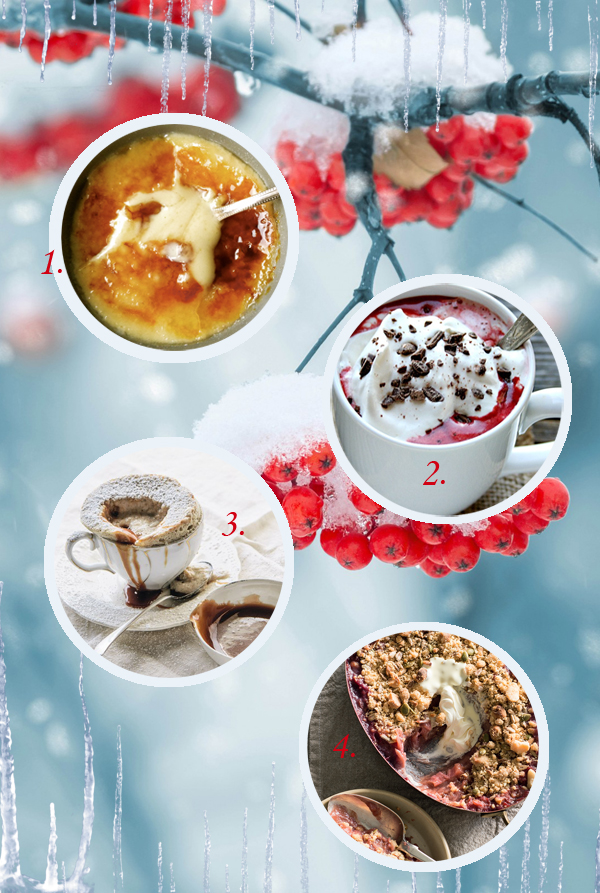 1. A deliciously minty and creamy peppermint crème brulee will have you thinking its Christmas. Perhaps pull this one out for Christmas in July.
2. Hot chocolate is made better when it's the colour of love… or happiness? Because you can't get any happier than a red velvet hot chocolate!
3. Curtis Stone impresses with a warming roasted banana soufflé with caramel sauce and it has banana in it… so technically these are healthy *wink* *wink.*
4. Lastly but definitely not least, Colin Fassnidge surprises with a wintry crumble with poached rhubarb from his book, Four Kitchens.