A trip to Spain? Yes please!
By Alex Prichard from Cellared
Summer is on our doorstep and much of the country has already experienced at least one bright, hot, summery day. We all know that Australians love their Sauvignon Blanc (it's usually noted as Australia's top selling white wine) and recently Moscato has been gaining some traction, but if you want to branch out this summer, why not take some inspiration from sunny Spain?
The Spanish have just as much good weather as we do and they know how to relax and enjoy an afternoon or evening with a few drinks and some tasty tapas.
Spain might be famous for its reds (think of the Tempranillo based wines from Rioja in Spain's north) but the country also produces an excellent array of rosés and whites that are perfect for summer drinking. Of course, Spain's other big export, Sherry, should not be forgotten. A chilled Fino or Manzanilla Sherry is the ideal end of day pick me up and works brilliantly with bar snacks such as olives and salted nuts.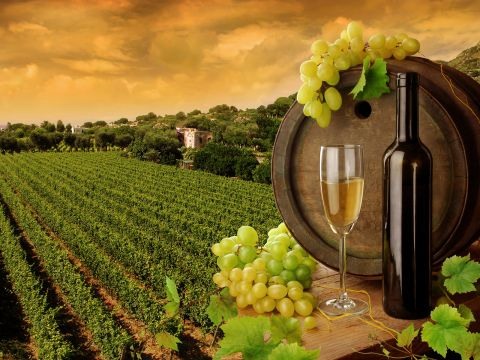 Spain's most widely grown white grape is Airén. Its main use is in Spanish brandy, and while it is used in white wine production, these wines tend to be cheaper quaffer's that don't make it quite as far as our shores.
However, other Spanish whites are comparatively easy to find. Viura (otherwise known as Macabeo) is a white grape which is widely grown in Rioja and northern Spain in general. The wines are typically light, floral and aromatic, so it works well as an apéritif or with very light dishes such as canapés or seafood. It is common for it to be blended with Malvasia, and for the wine to have seen some oak in which case it will work with slightly weightier food, such as grilled fish.
Albariño may sound like a familiar grape name - it was grown in Australia until 2009, when it was recognised that Australia's Albariño was actually Savagnin, triggering a great exercise in both relabelling and re-marketing. The real Albariño is grown in both Portugal and Spain, where it is almost exclusively found in Galicia, in the country's north west. You'll find it labelled as Rías Baixas DO and good examples are interesting aromatic wines that show off flavours such as orange, grapefruit and even lemongrass. Unsurprisingly, this is another wine that works well with seafood dishes. In Australia Albariños tend to be a bit more expensive than other Spanish whites, but splash out on a bottle if you're making paella or featuring fresh seafood such as prawns and oysters on your menu.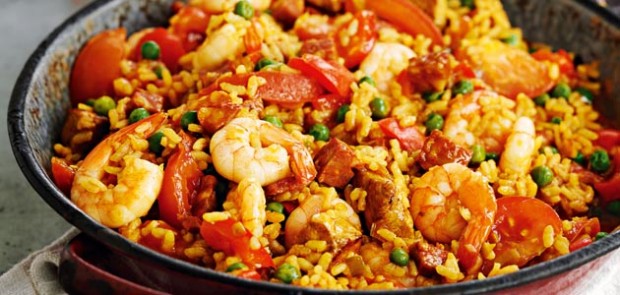 Heading slightly south from Galicia, the wines of Rueda are dominated by Verdejo (a different grape from the Verdelho grown in Australia) although you do sometimes find a splash of Sauvignon Blanc. The grape is named after its green berries and it is considered capable of producing high quality wines. Again, the wines are aromatic but now you'll find richer, nutty notes and a fuller body, as well as the possible use of oak. With that extra weight and richness there's no reason you couldn't go as far as matching these wines with richer white meats such as pork, as well as the cold meats on your table.
If you're on the look out for dessert style wines (or just sweeter whites) then Spain will also cater to you with wines made in several styles from Muscat.
Spanish rosés are typically made from Grenache and the majority are at the dry end of the spectrum. A good example is dry, savoury and a great food match. Look out for wines from Navarra, also in Spain's north: they'll work perfectly, well chilled, at your next barbecue.
And naturally, Spain produces sparkling wine: Cava. Usually a blend of the native varieties Macabeo, Xarello and Parellada, Chardonnay is now sometimes included in the mix. Cava does come in a large range of prices so there will be something to suit your budget although price is very often an indicator of quality here. Cava is often described as being more 'simple' than Champagne but it is produced in the same way. Drink as an aperitif or with seafood.