Sumptuous, Indian influenced dishes are enjoyed all over the world and are extremely popular in Australian culture. They come from traditional Indian cooking and they taste delicious, but did you know there is quite a variation in Indian food depending on the region? If you can learn to recognise the differences in dishes, you might realise you resonate particularly with one more so than the other and can find an Indian restaurant near you that specialises in exactly what you love, just in time for India's Independence Day, celebrated on the 15th of August.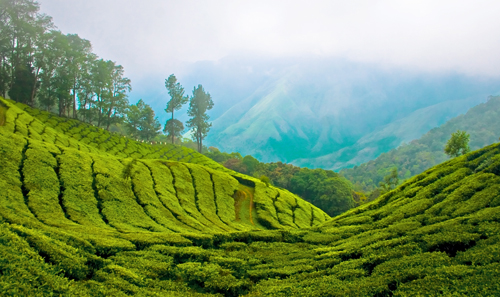 South Indian cuisine is distinguished by a few differing elements to those found in typical North Indian cooking. A hot and humid climate and plenty of rainfall ensures an abundance of fresh fruit, vegetables and rice, not to mention the Southern state Kerala's main export, coconuts. Many typical South Indian dishes are vegetarian, although having four coastal states ensures fresh seafood is also plentiful - you may have tried and loved fish and shrimp coconut curries before.
Rather than the thick and creamy sauces typical of the North, the southern states tend to prefer seeds, spices, palm sugar, cooking curries using coconut oil and complementing them with rice and lentil based sides. If you are looking for a challenge, the typical cooking in the state of Andhra is said to be the spiciest in all of India with generous amounts of chilli powder and tamarind to ensure the maximum kick. Switch out the North's love for bread with the South's plentiful rice to complement almost every meal, whether steamed or ground to make components like dosa, a thin, large pancake used to scoop up delicious curries and chutneys. If you haven't already, introduce yourself to Thali and enjoy a mini buffet on a banana leaf to taste an array of flavours in one meal with rice and crispy lentil papadums. A style of eating light meals and snacks throughout the day called Tiffin is also commonly followed.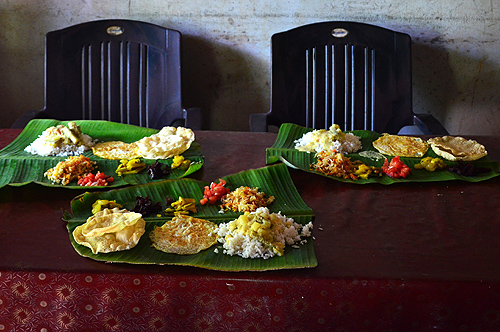 A traditional Thali meal eaten near South Indian town Alappuzha ~ Photo: A.Muller (Flickr).
Tea plants are grown in the hilly uplands of the Southern states of Karnataka, Kerala and Tamil Nadu and during drier times of the year the leaves form a delicate, lemon citrus flavour that is lively and fresh, yet mild to taste. Although this is enjoyed, those living in southerly regions also drink filtered coffee and warm, chai spiced milk with enthusiasm.
For sumptuous Indian dishes you can cook at home, head to the Recipe section of our website or if eating out is more your style, make a booking at Billu's Indian Eatery in Sydney or take a look at another great Indian restaurant closer to your location. See our quick suggestion list below:
Biryani House - VIC
Spicers Balfour Kitchen - QLD
Nh8 - ACT
Dhakshin South Indian Cuisine - NSW
Regal Crown - WA
For all other locations, check out our guide here.
By Julie Johnson.