Soar the sunny Australian skies
Exploring Australia from the ground is amazing, but to experience it from the sky is something else. An eagle eye view from up to 14,000 feet as you free fall is an extreme sensation, so what better place to enjoy the scenery? Australia has a variety of skydiving options depending on which view you want to enjoy, from pristine, sandy beaches to the big city life. Skydiving is a terrifying, endorphin rush of an extreme sport, most popular along the east coast of Australia. Many tourists wish to see the coastline on their way down, peering at the wonders of the Great Barrier Reef and World Heritage rainforests.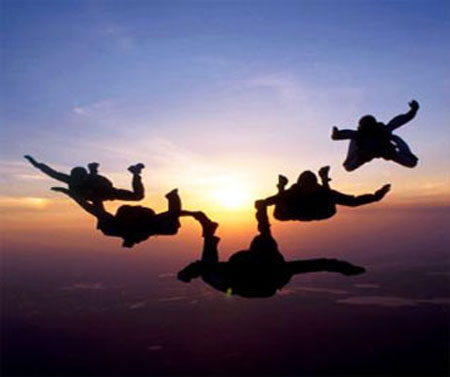 Where can I go skydiving in Australia?
Going against our very nature, jumping from a plane at such a great height can be a step many people are hesitant to take. But fortunately, skydiving is not the terrifying ordeal it seems to be. Mission Beach, Cairns and Coffs Harbour are some of the more popular destinations for skydiving, but each state and territory offer an array of packages. Wollongong and Byron Bay in New South Wales both have renowned skydiving views, popular for first timers or professional divers. If you are in Victoria, skydiving at Bells Beach offers unsurpassed views of the Great Ocean Road, home to some of Australia's most majestic beaches.
Wherever your location, skydiving in Australia will guarantee the experience of a lifetime with some of the most beautiful views in the world – providing you keep your eyes open.
For more information on extreme sports in Australia, head to Western Australia