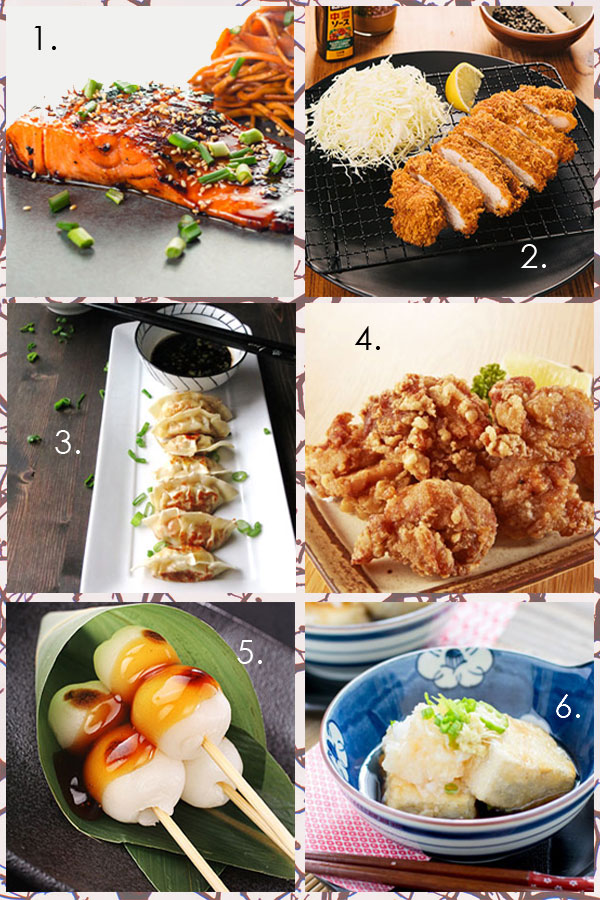 An indulgent way to eat fish, try this sticky sweet teriyaki salmon and give it a go at making your own teriyaki sauce. Watch out though, you may just get addicted to it, it's that good!
2. Tonkatsu
Divert from the pulled pork trend with this recipe for tonkatsu. Juicy, moist and succulent, the pork meat is encased in a beautifully crispy layer that crunches as you eat.
3. Gyoza
A favourite for many, create your own pockets of delight with gyoza at home. This is a recipe the whole family can be involved in - even the kids, and a taste they'll surely love.
4. Karaage
Skip the drive-through for Japanese chicken karaage and taste the difference. Enjoy karaage as a starter dish for those with peckish appetites or serve it as a side to other flavoursome dishes.
5. Kushi Dango
Add an element of novelty to the craze of rice dumplings by threading them onto a skewer and drizzling them in a sweet sticky sauce.
If you haven't already given it a go, add tofu to your diet and dress it up with tangy Japanese sauces with this agedashi recipe.
Compiled by Julie Johnson.