Fast facts on Pancake Day:
When is it? Shrove Tuesday is a Christian celebration that occurs 47 days before Easter Sunday, so it always falls on a Tuesday sometime between 03 February and 09 March.
What's it all about? It marks the last day before Christian Lent, a time of abstinence preceding Easter and "shrove" refers to "shrive", a word from the middle-ages that means confess.
The fun part? Shrove Tuesday was a day of penitence when people revealed their sins so that they could be forgiven before Lent – they confessed then found comfort in a good feed.
That's the fun part? Comfort food in poverty times was derived from pantry leftovers comprised to make pancakes. The tradition has stuck and now we gleefully refer to Shrove Tuesday as Pancake Day.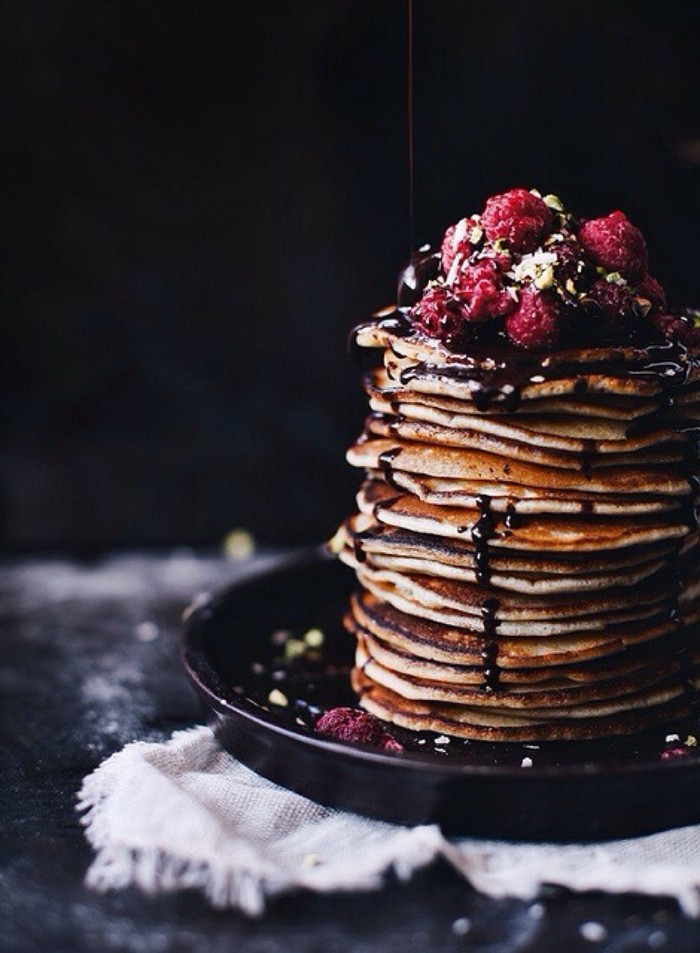 Photo from WistfullyCountryTumblr
Scrumptious Recipes:
Whether you prefer sweet or savoury, satisfy your cravings for pancakes on Shrove Tuesday by selecting the right recipe. Even though they call it "Fat Tuesday" in Sweden, in modern times the pancakes you make need not be traditional, full of butter and eggs – though if you're staying true to Christian ethic, eat up because these dietary indulgences are strictly forbidden during Lent.
For savoury why not try duck pancakes and potato pancakes. If you're a devilish one and have a sweet tooth you can't pass up choc chip pancakes and chocolate pancakes with chocolate sauce.
Traditional or non-traditional, the original point of Shrove Tuesday was to enjoy one final day of guilt-free pleasures and the chosen food for gluttony was pancakes – as such this occasion is rightfully called Bursting Day in Iceland. If you choose a recipe that towers suitably, there's something very enticing about a classic pancake stack. Though there are many other visually pleasing presentations out there that will make your eyes bigger than your stomach and ensure you're adequately bursting at the seams.